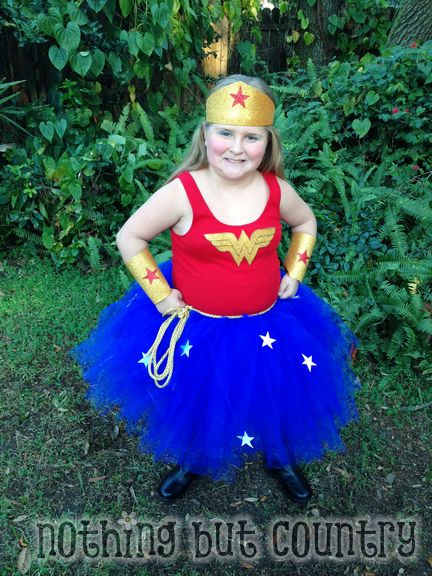 I can sew when I really have to but I would RATHER NOT. 🙂 This entire costume is new sewing needed!! EVEN BETTER.
Starting with the TUTU.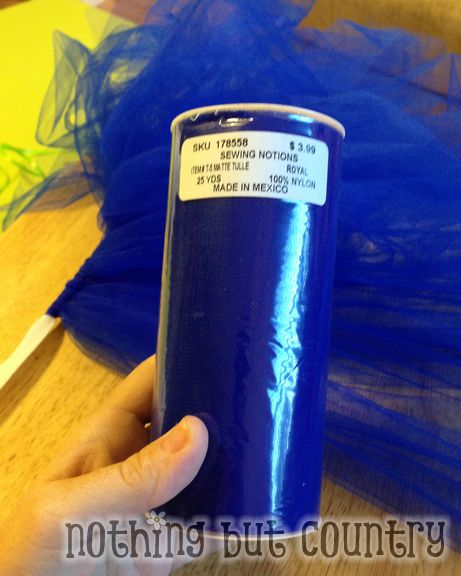 I bought 4 of these from Hobby Lobby. Tulle on a roll. Even better.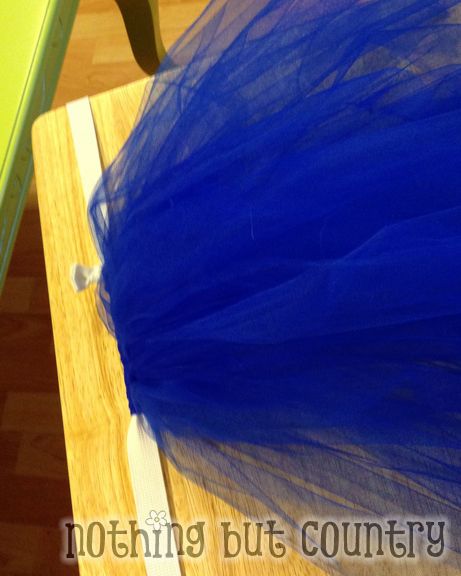 Buying stretchy elastic I measured it around my daughters waist and tied it off in a knot. Then simply started to attach the tulle.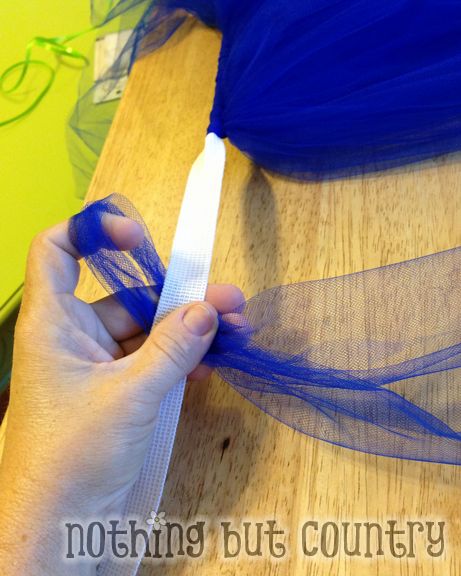 I measured how long of a piece of tulle I wanted on my daughter from her waist to the length of the tutu i desired. Then I doubled the length. Once I doubled it I folded it in half and slipped the folded loop end under the elastic like this.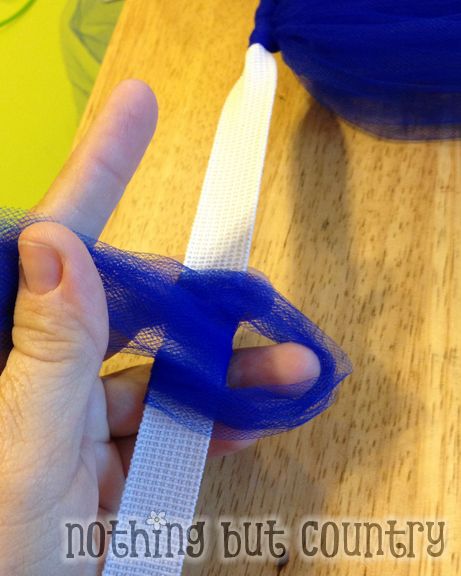 Pull the loop over and thread the piece through the loop. I hope that makes sense.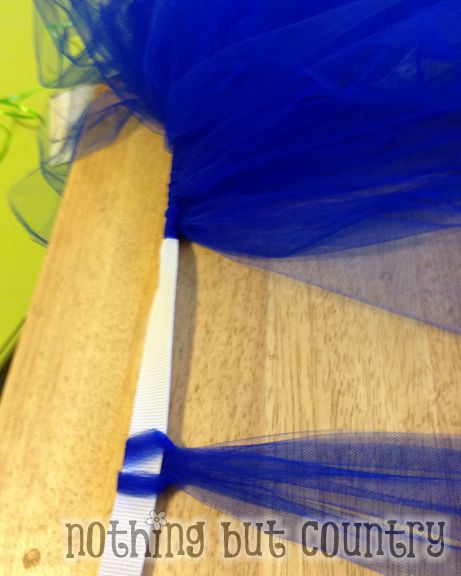 Then tug it to attach it then slide it over to the next piece. Repeat till you fill the entire tutu with pieces.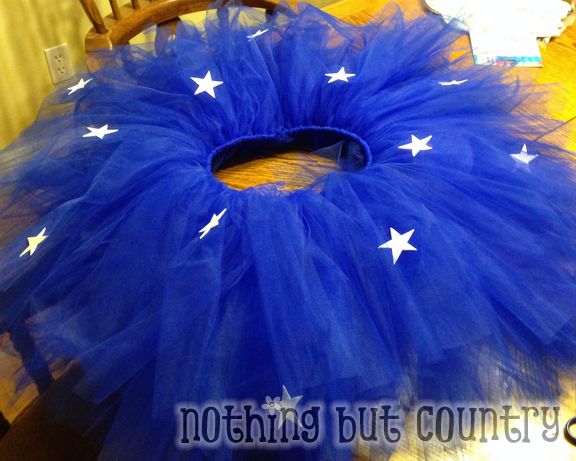 Here is the completed tutu laid out on the table.
I bought these great foam sheets from Hobby Lobby in glitter white, glitter gold and glitter red.
I cut out stars in white and glued them to the tutu.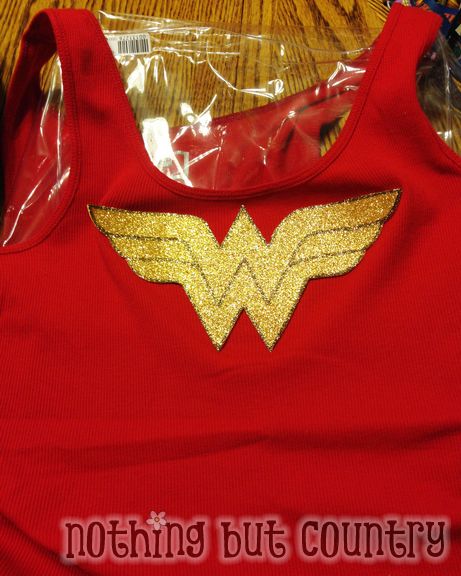 We then cut out the wonder woman symbol in glitter gold, used a black sharpie marker and drew in the lines. Cut it out with exacto knife. Used fabric glue and attached it to the front of a red tank top.
The wrist bands and headband we cut out of the gold glitter foam. Red stars were as well and glued on. Then to close off the wrist bands we used glue/stick on Velcro. The head band we glued on red ribbon to tie.
No sewing needed.  It was easy peasy.
The belt is gold cording we found at Hobby Lobby as well. Just tied it round her waist and looped the rest of it to look like lasso.
To help us with star shapes and the wonder woman symbol. We printed off the internet those shapes that we did a search for, Cut the shapes out of paper and traced them to the back of the foam and cut all with exacto knife 🙂
We did this project in 1 day. Came together great and she loves it. She wore he black boots and was ready to save the world!!