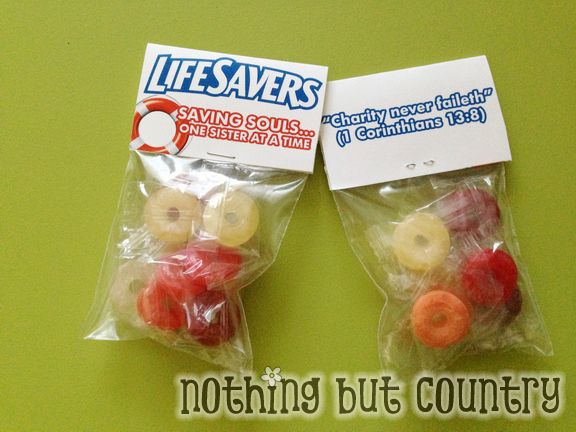 I am late in the game. You still have 2.5 days to go see your sweet sisters!
HOWEVER this tag is not only good for the August 2013 Visiting Teaching Message it is great ALL YEAR long for Visiting Teaching and Relief Society alike. We are to be saving souls all year round and be their life saver.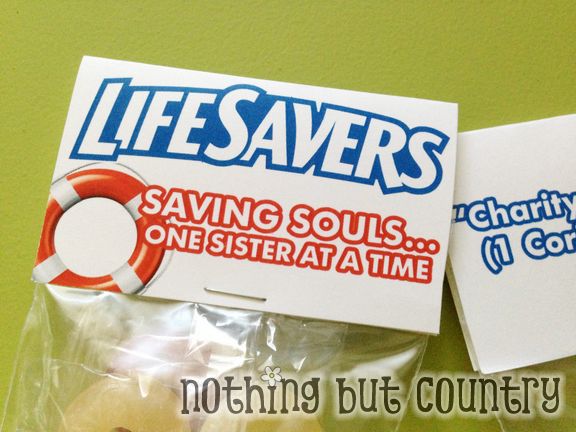 Front of tag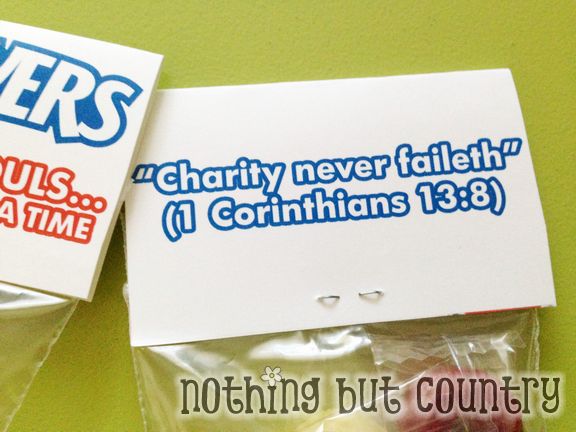 Back of tag.
I wanted something quick and cute for my sisters when I visited them. I had these little baggies and made tags.
I also love to share so I am sharing my printable. However I also know not everyone has these little jewelry size baggies (you can find them at Hobby Lobby)  So I made a tag that fits snack size or normal size zip top baggies.  Cut out the tag fold in half and staple on 🙂 I used the individually wrapped lifesaver candies. You could in the bigger size add 1 full roll inside the baggie as well.
Today the Relief Society has a worldwide reach as sisters extend charity, the pure love of Christ, to their neighbors. Lets get out there and save some souls 🙂