I have received a few email from viewers asking on what else do I eat with protein in it. I thought I would share.  I do eat alot of cheese. Generally 1 slice of cheese has 5-6g of protein per slice. That is really good. However cheese gets tiring.
And I have a sweet tooth. I need to curb it often. So even though these are not all mega high protein I do enjoy to eat Greek On The Go Strawberri Granola Bites

And they are very easy to chew and swallow/digest for those that have had gastric bypass. I do not get tummy aches or a stuck feeling with these.
11 bites has 5 g of protein and 3 g of fiber. Again I usually can not eat 11. I usually can only eat 4 or 5. However it is my cheater snack.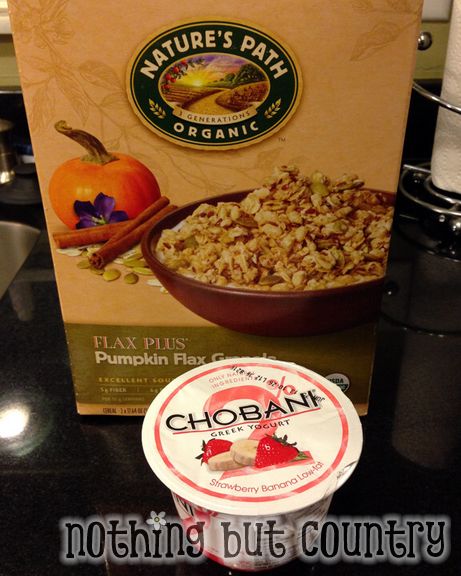 Another fun snack I enjoy is Chobani gree Yogurt and Nature's Path Organic Flax Plus Pumpkin Granola

Another granola that doesnt upset my stomach and isnt too hard to chew and delicious.
I eat ALOT of greek yogurt. Chobani has the most protein in it when I buy them in cups with fruit like this. 14 g of protein.  (However if you buy plain Greek Yogurt I then buy the FAGE brand because it has nearly 23 g of protein in it. )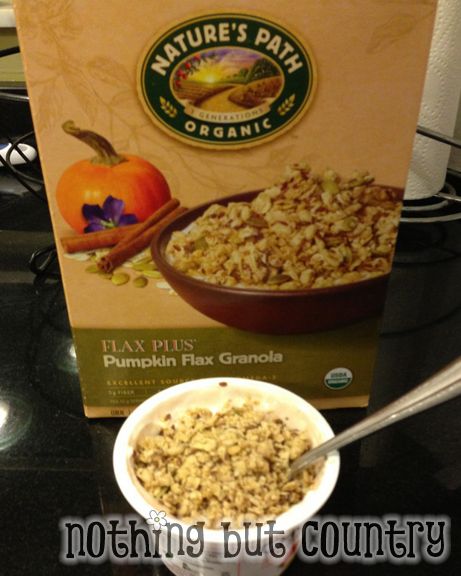 But when I want a quick snack to curb a sweet tooth- I get this yogurt and throw in a handful of the granola on top. Granola has 6g of protein per 3/4 cup.  Again not tons but it adds to my yogurt for a nice texture when I am having it.
I am not a nutritionist and never claim to be- just sharing things I have found and like to eat and sit well since surgery.
The granola is every very yummy to eat as Cereal. Pour milk over it and 1 cup of milk is 8 g of protein. 🙂
Anyone else have any fun finds with alot of protein in it? I would LOVE to know!