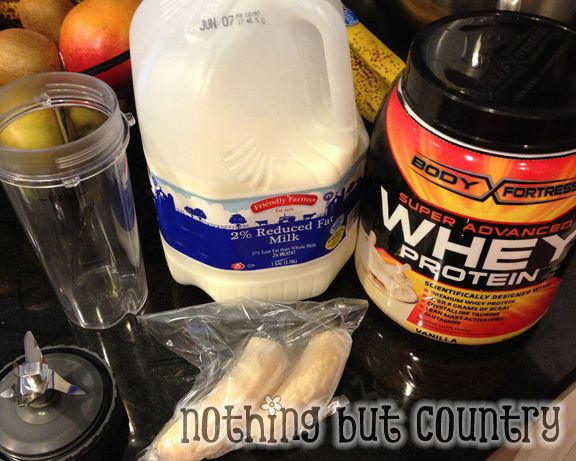 I have been drinking these on and off for a year now. And now that I have had gastric bypass getting enough protein in my day is important.
This shake is simple and fast to make. And even easier with my Ninja Blender with Single Serve attachments.

I start with freezing ripe bananas in individual sandwich bags. Since they wont be in the freezer very long I don't bother using the freezer bags.  1 banana per bag.  I buy up a bunch and wait a few days for them to ripen then bag them. That way they are frozen and I don't need to use ice in my smoothie/shake
I use 2 % milk (it has 8 grams of protein per cup)  You can use 1 % or whatever you drink.
I use the Body Fortress Whey Protein Powder, Vanilla.  They also sell this in Strawberry, Chocolate, Chocolate Peanut butter and I think a few other flavors I have forgotten.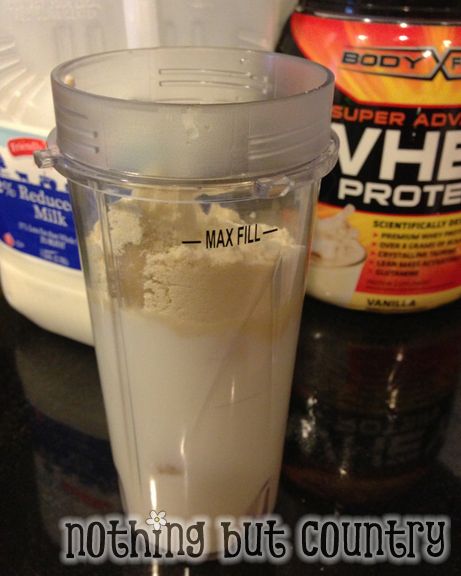 I fill my individual serving cup that came with my Ninja Blender  with 1 cup of milk, 1 scoop of Body Fortress Whey Protein Powder and 1 frozen banana.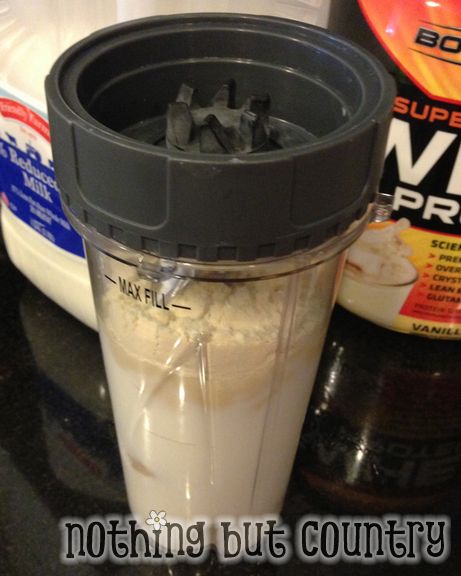 The lid has a blade on it, add the lid…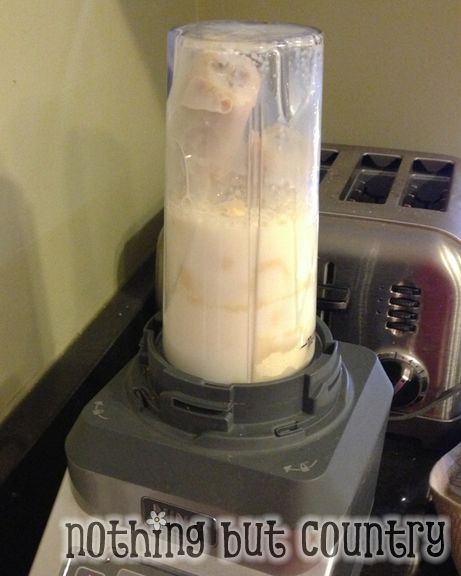 Attach it to the blender (once I removed the main part of the blender ) And pulse it well. The frozen banana breaks up and makes a nice smooth shake/smoothie.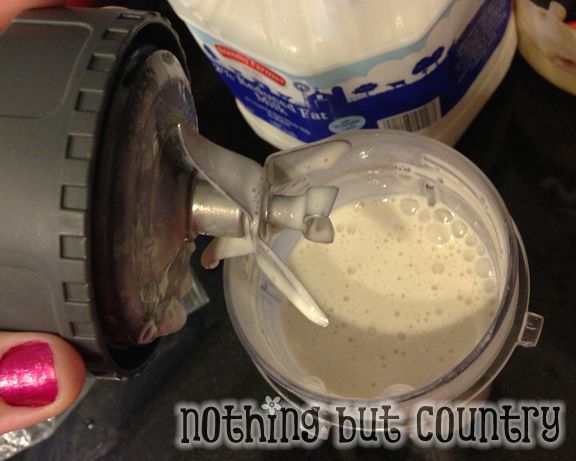 Here you can see the blender attachment. 🙂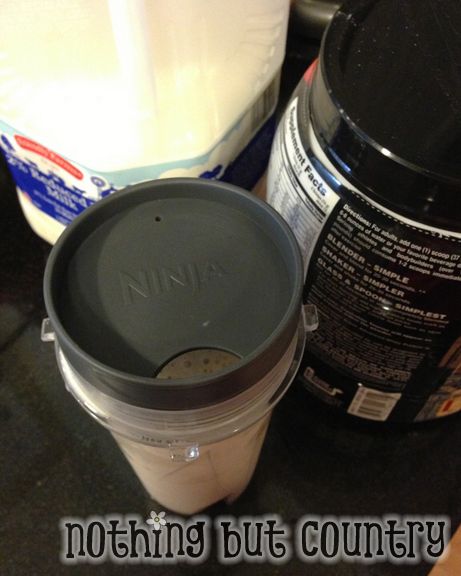 Once I remove the blender attachment blades I can then put on the sipper lid that comes with it.
I love this. The blender comes with 2 – 16 oz cups and 2- sipper lids and the 1- blender single serve blade along with the regular blender.
We have used this almost daily for a year. It is great. And a quick way for me to get my protein numbers up and it tastes delicious.
I have done other combos too. Frozen peaches, strawberries, raspberries & blueberries. Skies the limit. Get your fruit in too 🙂
So I try to start my day with this, also being a busy mom I used to skip breakfast and we all know that is the worse thing to do.  Many people have asked me about my protein shakes and what it is I am doing and thought this morning– I think I will share this with others.
So the secret is out 😉