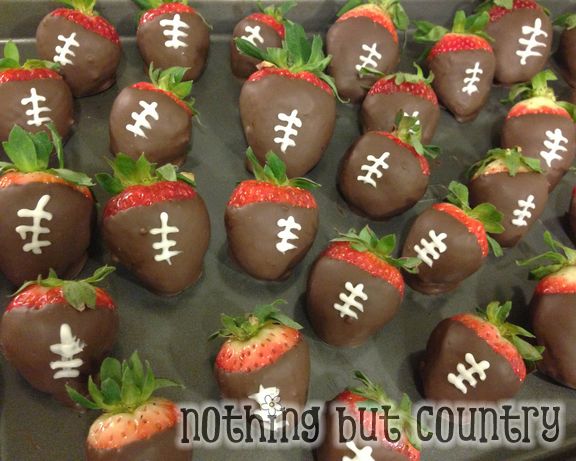 Superbowl is a day away!! I saw these strawberries on pinterest and knew I had to do this 🙂  We have strawberries on sale everywhere here and they have been yummy this year!! They are HUGEEE too!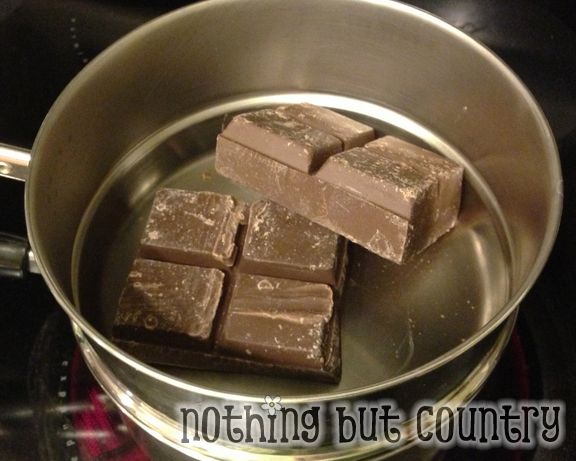 I melted a few blocks of chocolate almond bark candy coating in a double boiler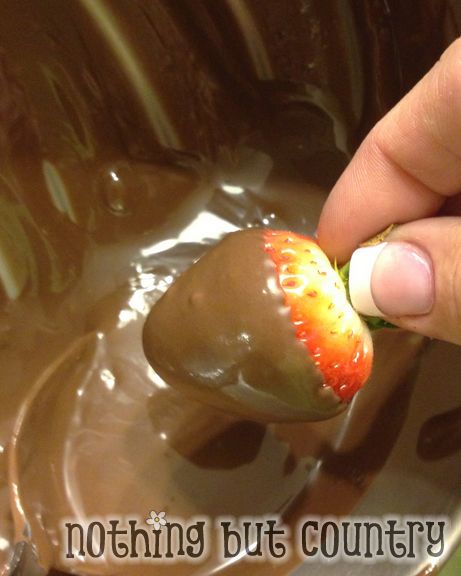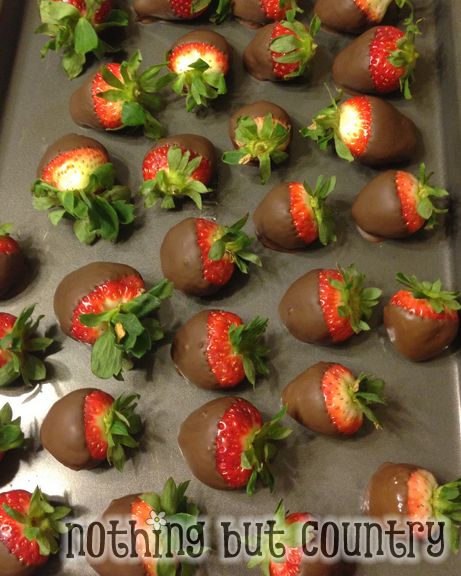 Dipping the strawberries most of the way in and allowing them to cool/harden. Be sure your strawberries are DRY and clean before you start.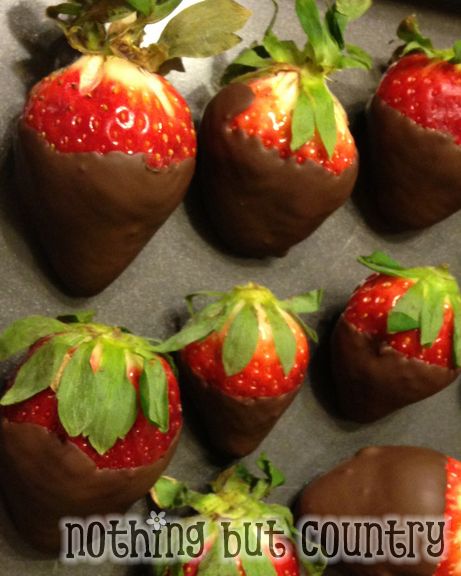 So while they were hardening up I decided to use up the rest of the chocolate I had in my pan….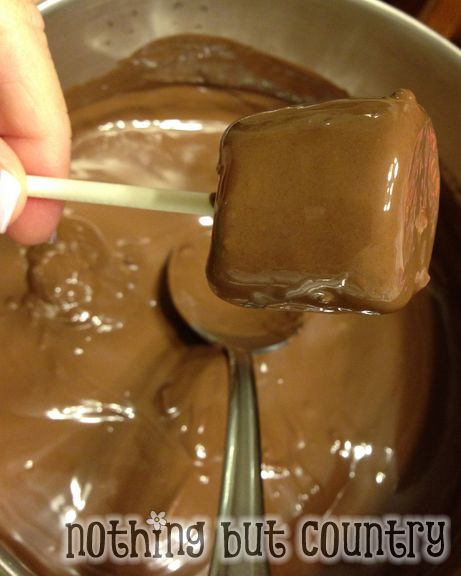 I had marshmallows and lollipop sticks. So I dipped marshmallow in the chocolate as well…. DELISH!!!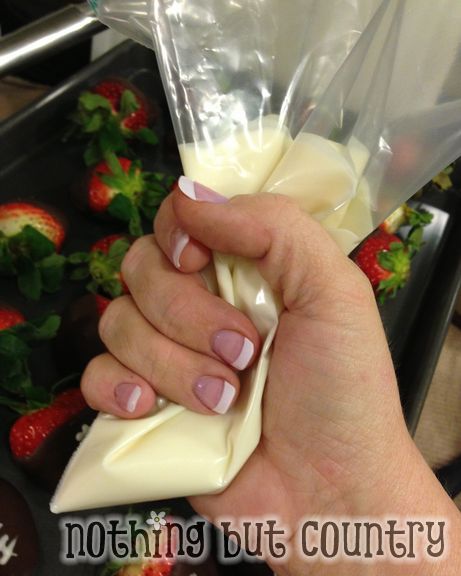 Once everything was hardened I melted a little bit of white candy coating and put it into a zip top baggie. Snipped off the end of the baggie. VERRRRRYYYY small end cut off, the smallest size you can make really…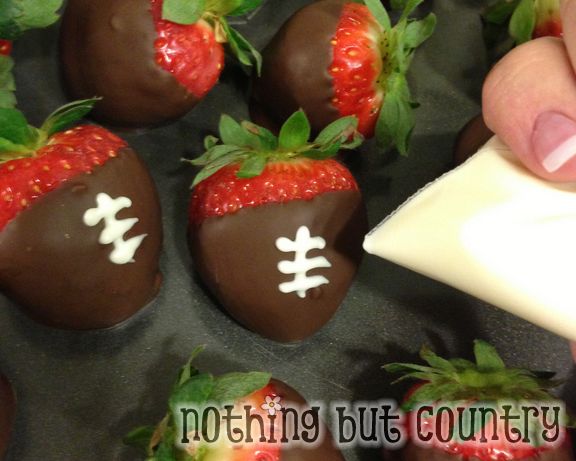 Use it to draw on lines like football laces 🙂  And now you have a delicious football for your party.. so easy!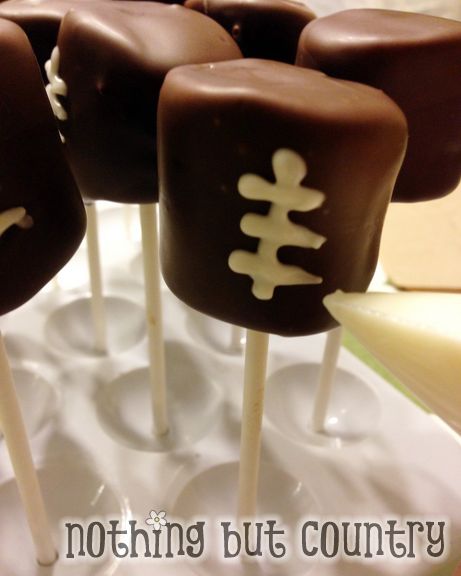 I did the same thing for my marshmallows as well.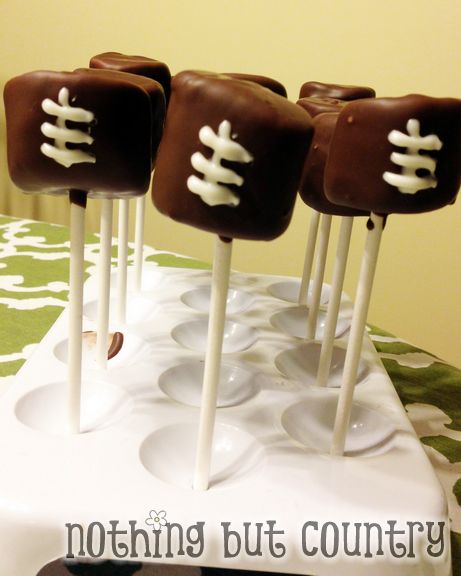 YAY for another quick dessert. This did not take long at all. If the kids are not fond of the strawberries then the marshmallows will certainly be a hit with them!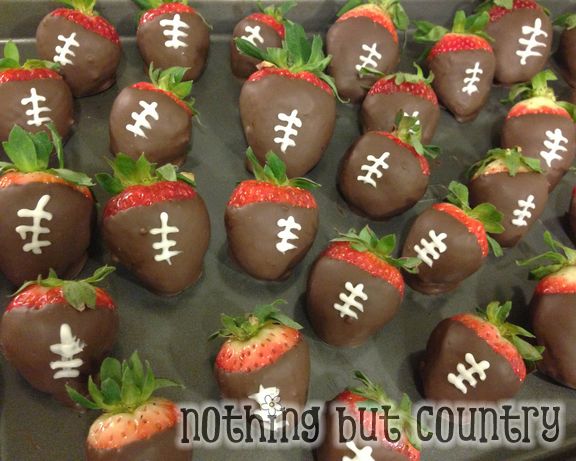 I love how they turned out!!!! I can't wait to serve them at the party 🙂 Great tutorial if you want to make them for Valentines day as well!!
Happy Super Bowl Sunday!!