I so appreciate our loyal fans and readers. Many have emailed and commented asking where were we and what happened in 2012. Postings got few and far between.
WELL… I can happily say finally…..  I have spent the better part of 2012 on ME (Mary Beth) It was time to spend more time on me and when I do then there can be more TIME to spend with me. (my family, my children etc…)
Marriage has been wonderful, having kids wonderful, being room mom, and on different boards for organizations, and working and crafting and church… my list goes on. But in the middle of all that. I just let myself go.  So 2012 has been to get ME back…
A week ago today I had surgery and pretty soon there will be even LESS of me to love, but I know there will be ME to love for a much longer time than the Path I was headed down. 🙂
So I promise I will be back.  I am so excited for 2013.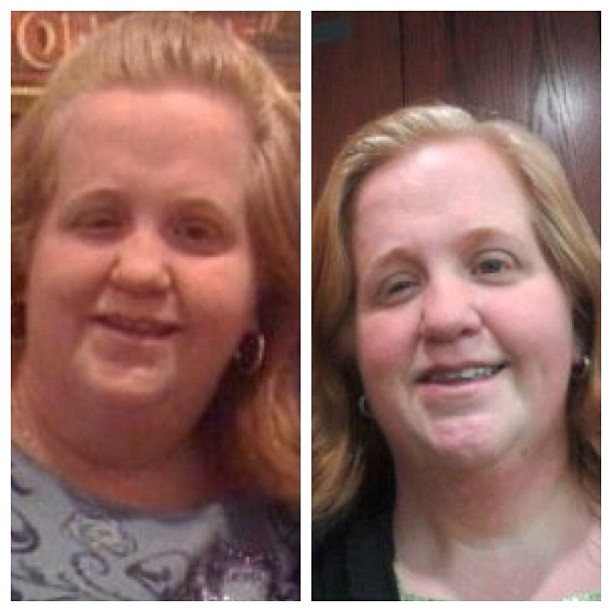 Here is a photo comparison I made family a month ago.  Left is my Birthday in December 2011 right is in October this year. Since this photo I have lost 20 more. I should update it but I am waiting for more of a change. 🙂  I feel great! New spin on life I feel like I can get back to what I love but know I can be doing it for a much longer time 🙂
Thank you all for your kind words and concerns 🙂
Hope everyone is having a wonderful holiday!
XOXOXO
MB