Another WONDERFUL meal we had from Pinterest.  THANK YOU PINTEREST!!!
Also I love Slow Cookers / Crock Pots!! If it goes in there.. Its for sure going to be tried in my house 🙂
Thank you to Chef In Training for blogging this wonderful creation you made!!! WE LOVED IT. We will be making this one again as well. And it being the fall- Apples were yummy to do!!! CLICK HERE FOR THE RECIPE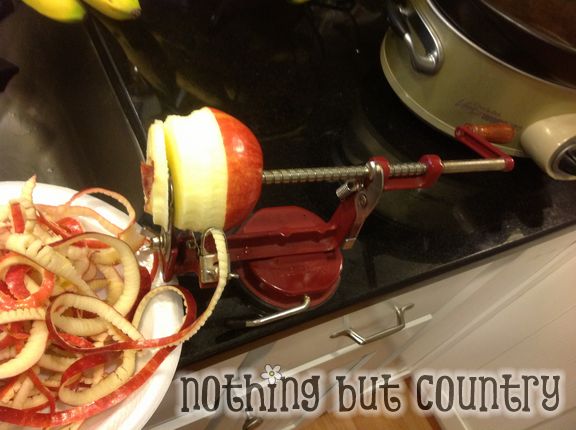 Your apples need to be peeled and cored. I prefer to use my Back To Basics Apple And Potato Peeler
. BEST INVENTION EVER!! I was able to peel and core all my apples quickly. Then I just diced them up  small for our dinner 🙂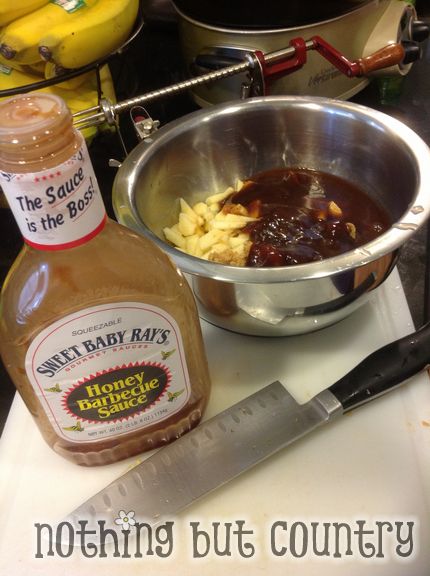 BBQ Sauce (sweet baby ray's is a MUST!!! )  If you haven't tried that BBQ sauce yet– you really do need to!
Put all the wet ingredients in a bowl and mix up.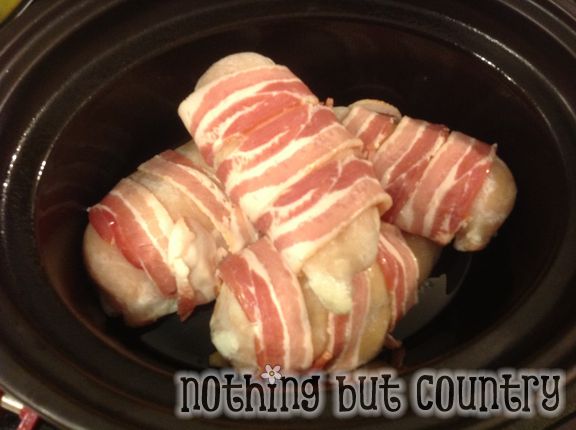 Recipe suggests 2 pieces of bacon per chicken. However I had pretty large chicken breasts and it didn't seem it got enough coverage of bacon. HAHA. So I put 3 pieces on per chicken 🙂  YUM YUM!!!
Pour the apple mixture over the top… allow to cook….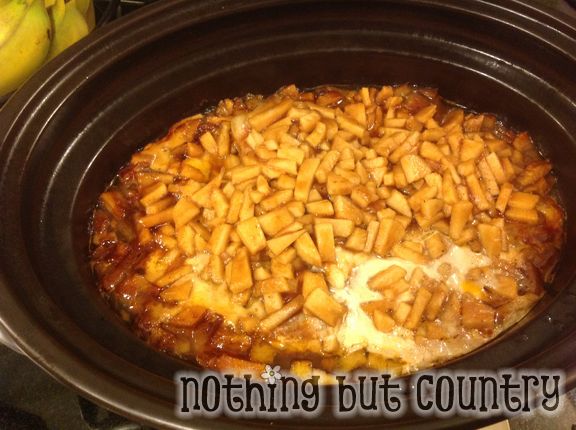 A few agonizing hours later .. (agonizing because you have to smell this yumminess cook all day and it is amazing!!!) You get the most delicious chicken breasts and apples ever. My kids thought it was dessert too! 🙂
I forgot to get a photo of it on my plate. It didn't last very long. We all scarfed our dinner up quickly. 🙂
Another successful recipe off Pinterest!!! We will make this again for sure!!