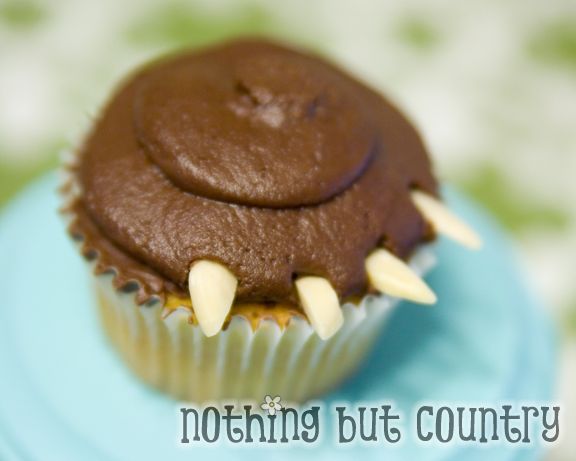 **WIN THESE BRAVE PRINTABLES!!! GIVEAWAY ENDS 2/28/13 CLICK HERE FOR DETAILS!!!***
My daughter keeps celebrating her birthday all month long. I wanted to make bear claw cupcakes for her party that I posted earlier this month — CLICK HERE TO SEE BRAVE PARTY
However we made a cake for her party. She then wanted to take cupcakes to her Girl Scout troop meeting to share. So we did just that! Any reason for me to make cupcakes or be creative I am excited for.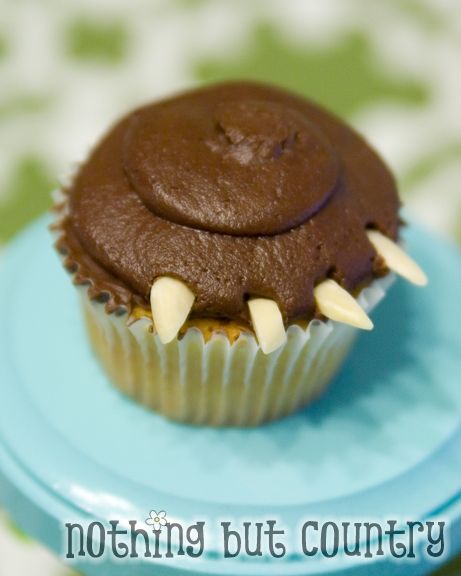 Very simply made. Vanilla cupcake with chocolate butter cream frosted. Instead of frosting it by hand I used a very large tip that is in the round shape. (not star ) Just round and kept it close to the surface of the cake and swirled/filled it. Then used Slivered Almond pieces and stuck them in for nails of the bear. That is it!! I was very happy how they turned out 🙂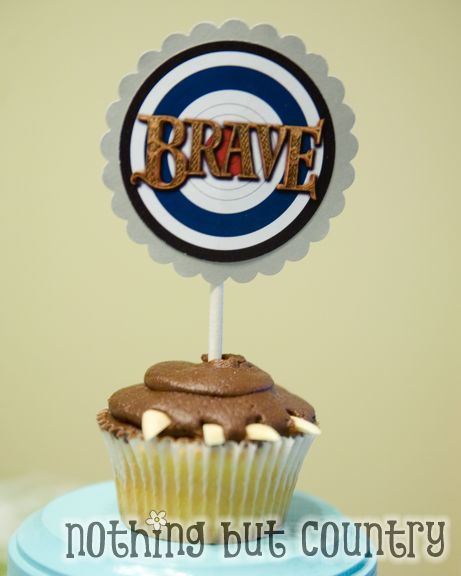 I had also made some fun cupcake picks to put in them. Using a lollipop stick taped to an archery target/logo I created.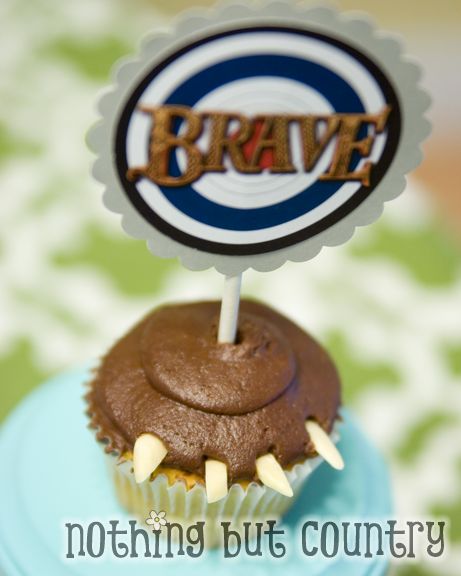 She was uber excited for her cupcakes.  And I was happy how easy they were to create and adorable too!! 🙂
**WIN THESE BRAVE PRINTABLES!!! GIVEAWAY ENDS 2/28/13 CLICK HERE FOR DETAILS!!!***