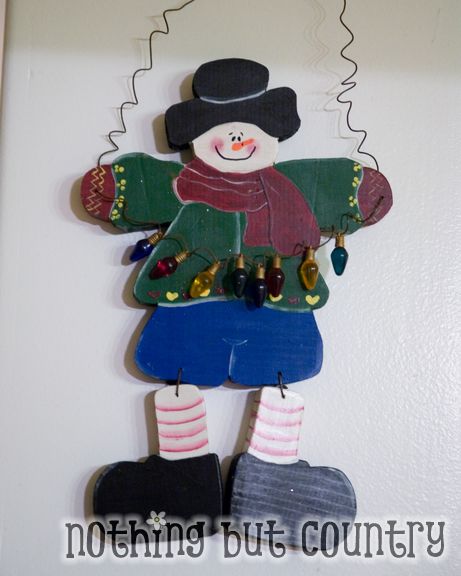 Another favorite piece I painted years ago. When I used to have alot more time on my hands. I used to love to use my scroll saw (poor thing is collecting dirt)  I cut out this little guy, sanded him, put holes where I wanted to tie wire and painted him. 🙂
The little light bulbs are miniature pieces from the craft store. They are plastic.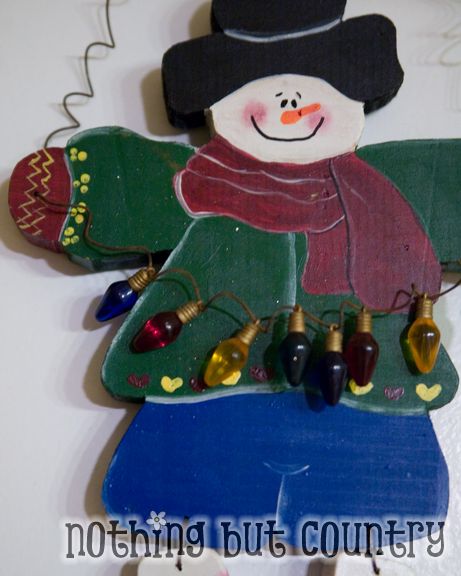 The shading on him is far from perfect. Never had any formal painting lessons in shading, but I do enjoy to paint with acrylics. This snow man is about 14 years old and the colors still look great on him. 🙂
No formal directions how how to make him- other than this post may inspire those that might like to cut out wood and paint 🙂 Plus just share some of my favorite Christmas decorations I have made over the years 🙂
HAPPY HOLIDAYS!!!