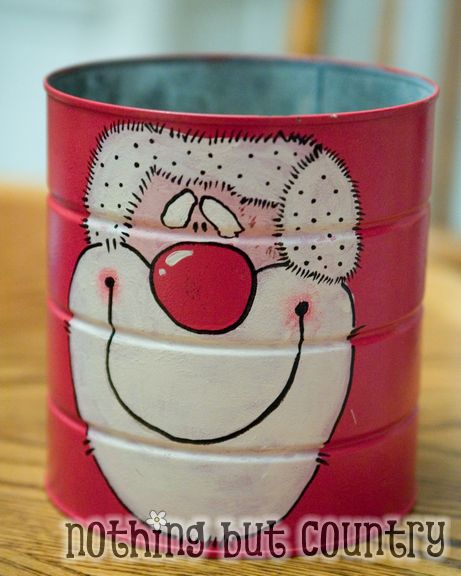 I painted this in 1998. I can't believe this is now 13 years old! I remember the day I painted it.
Fun and easy project.
Coffee can that I cleaned out and then sanded the edge to be smooth and not cut any hands.
Primed it and painted on a Santa Face with Plaid FolkArt Paints. I did alot of painting in my early ears of marriage.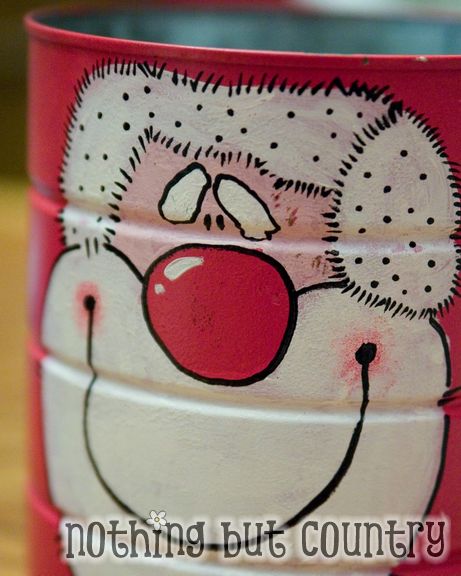 The black was the last to go on – and that is just with a sharpie marker. Outlined everything and drew in the details.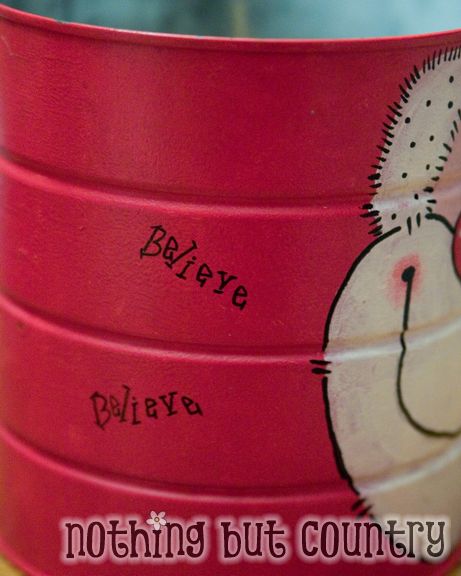 Few more details of the can.
Once I was done- I used clear Krylon Acrylic spray and sprayed it to seal it.
It has lasted 13 years and still looks great 🙂 I love to have it on my counter every year. People ask me where I got it- and I flip over the bottom of the can where it says – MB '98   to show them it was mine 13 years ago 🙂
I am glad I dated it. Time just seems to slip away from me. I would never have guessed it was that long ago!!
Thanks for letting me share!!
HAPPY HOLIDAYS!!