Sometimes it is the simple things that help make Christmas decorating so nice.
This is one of my favorite pieces. I don't know why. I it is not all that special but I love it. Plastic  & Glittery ornaments tied to ribbon off my chandelier in my dining room. I love how it looks 🙂 This is my 2nd year with it and get so excited to add it to the room. 🙂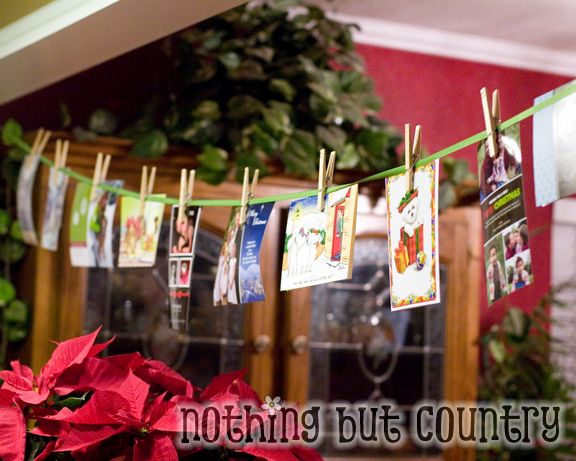 Between my dining room and my kitchen I strung a long piece of green ribbon and use a clothes pin to attach all the Christmas cards we receive. We usually run out of room. before Christmas eve but the kids enjoy watching us fill this up as each one comes. We can display them and enjoy them over the next few weeks. We usually leave them up till the new years 🙂
Just thought I would share 2 very simple things we do in our home to add to the Christmas/Holiday Cheer 🙂
Happy Holidays!!