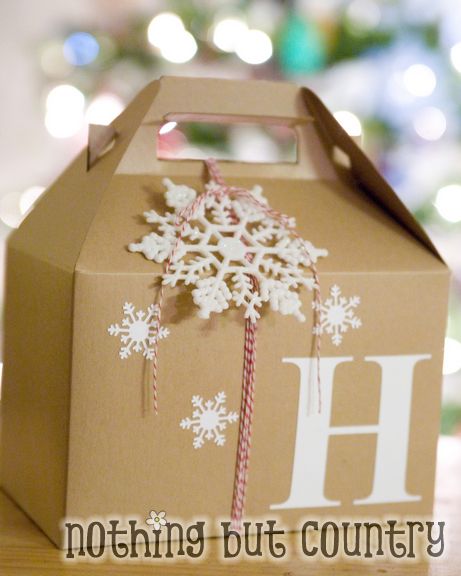 I got these great Kraft Gable boxes over the Black Friday weekend. They were on sale and free shipping. I got them from Whispering Pines.
I used my Silhouette machine and cut out the letters of the last name of the recipient. Glued it on. Then I used a Martha Stewart punch – Snowflake Punch
then glued that on.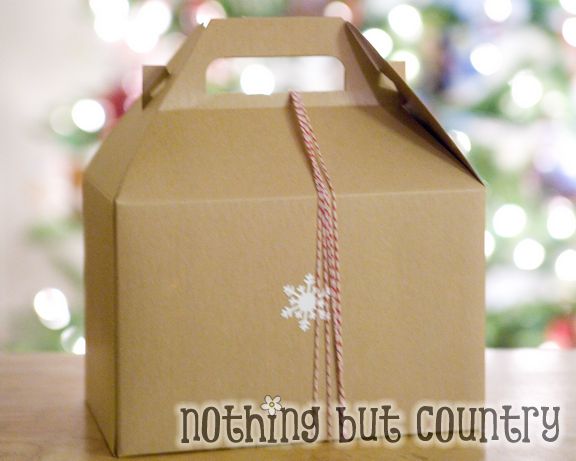 Added one snowflake on the back too 🙂  So cute!
Inside I put my treats…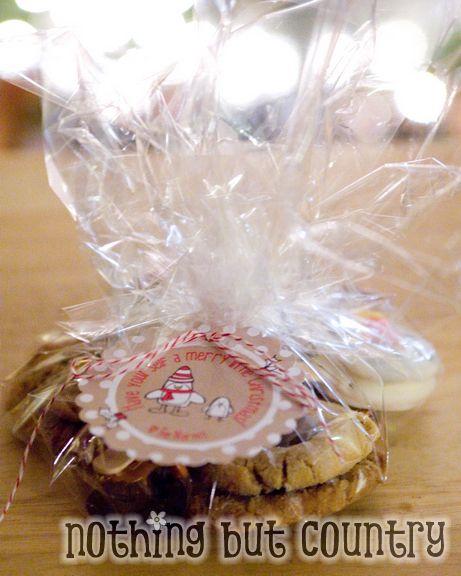 All my treats wrapped up in cellophane paper. Tied with Bakers Twine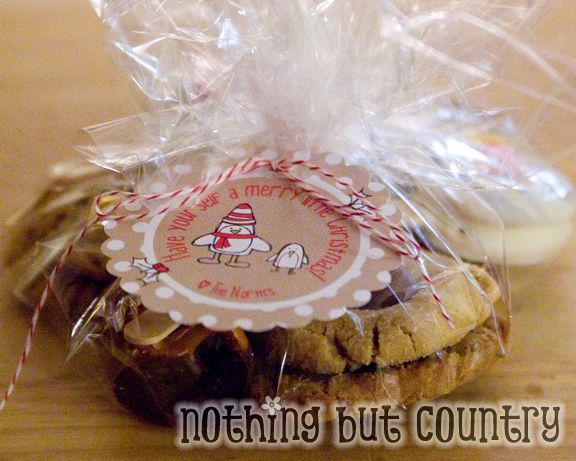 Made some cute tags to add to it- with a message and from "The North's" on it.
One fun thing I added at the last minute – I forgot I picked up these snowflake ornaments after Christmas at Target. They are usually 1.00 for 4 however I am pretty sure I only paid .25 cents for the set of 4.  I only bought 2 packs. This year now that I know what I will do with them- I will get more. 🙂 They add the perfect touch to the box.
I love my red & white bakers twine.
Very inexpensive and pretty darn cute. I am excited to give them away to friends 🙂
I am also excited I am done baking a week in advance before Christmas. All time record for me. WOOHOO!!!
HAPPY HOLIDAYS!!