I have this LARGE box of Gumballs from Sam's club. I need to use up. Seriously there is over 800+ pieces in the box.
I wanted to make snowmen out of some of the white ones and played around with ideas till I found this one was the best route.
I wanted something FAST, no sewing and adorable. I am happy how they turned out. 🙂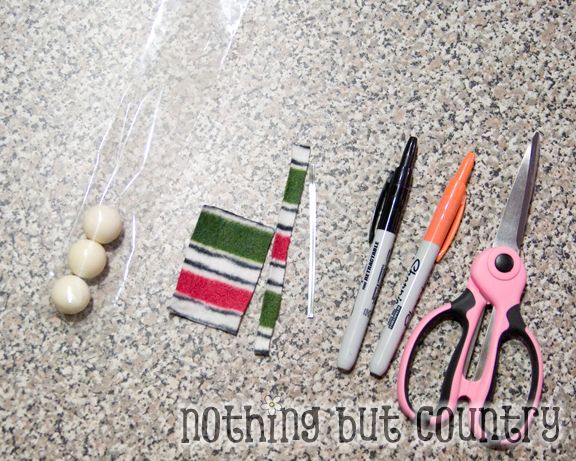 Supplies
–Fabric Scissors
–2 1/2 x 1 1/2 piece of fleece
–1/2 x 4 piece of fleece
–3 gumballs
–pretzel stick baggie (I got mine from joann's in the candy making area)
–Black and Orange Sharpie Marker
— Silver Tie (came with the baggie)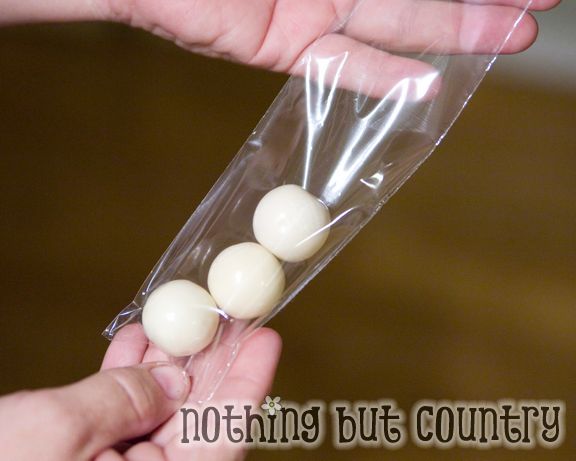 Place your 3 gumballs in the bag

Twist the top of the bag tightly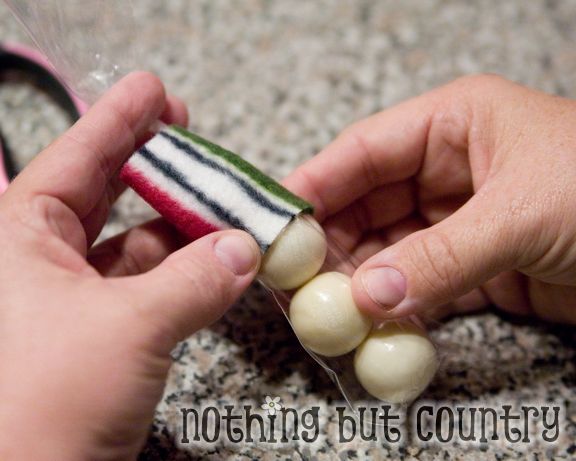 Wrap the large fleece piece around the top of the gumballs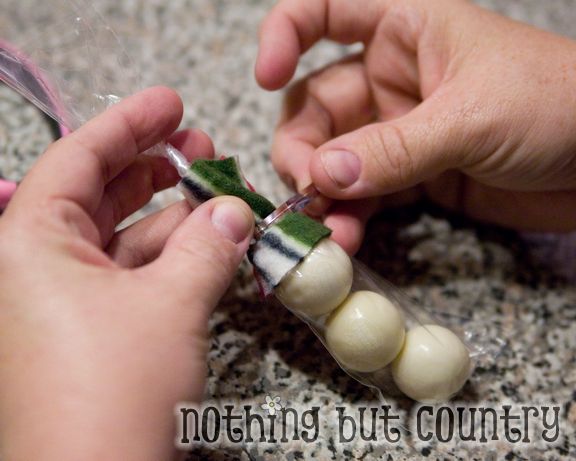 Use the silver tie- to tie on the hat and twist really tight. I twisted it then wrapped the end around the hat so it didn't stick out.
Before I trimmed it- I pulled the plastic baggie pushing he hat as close to the head of the snowman as possible. Need to make sure that silver tie it tight. Once it is in place, trim the baggie and the hat to the length you want.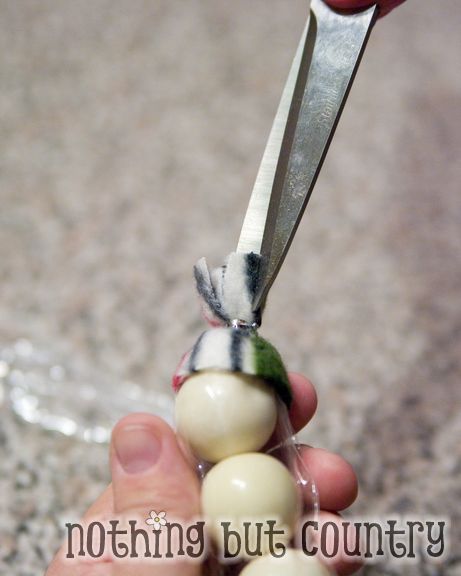 I then clipped the end of the hat in about 5-7 places to make it look more like a pom pom top of the hat.

Tie on the scarf around the "neck" of the snowman.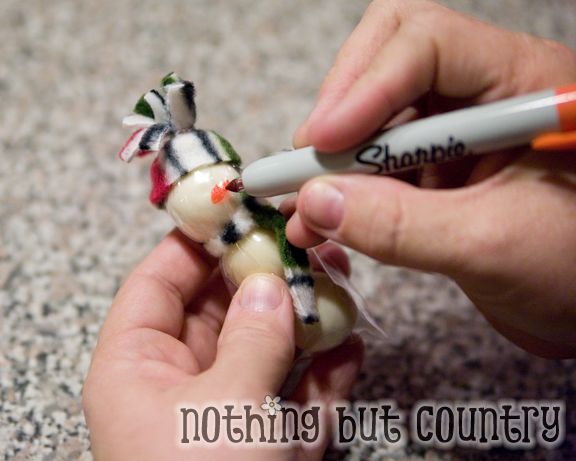 Orange Sharpie- draw on a nose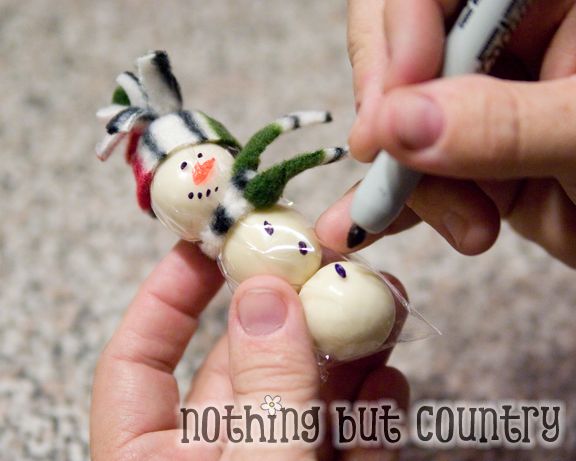 Black sharpie draw on eyes, mouth and buttons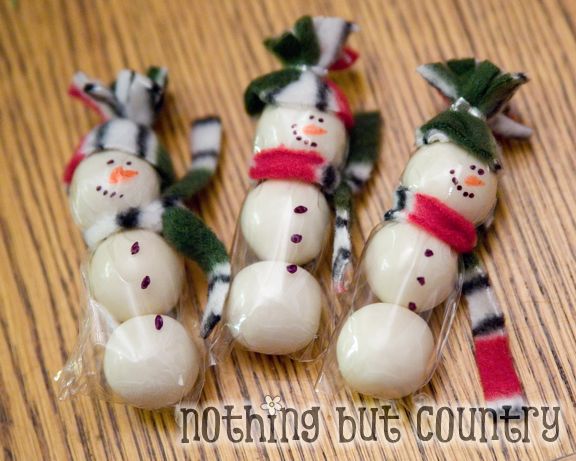 Repeat- to make a few more snowman friends 🙂
The fleece I found at JoAnns as well. 🙂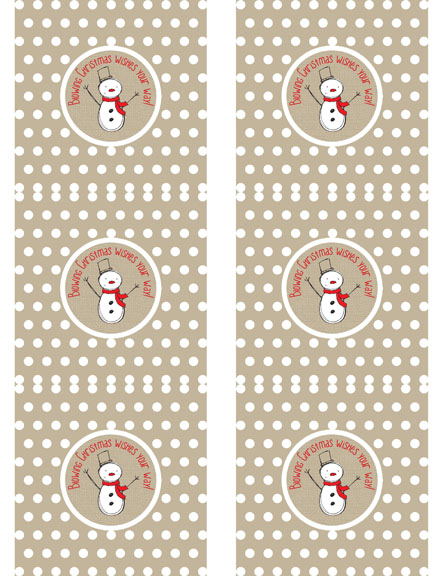 HAPPY HOLIDAYS!!