DECEMBER IS HERE!!!! 🙂
I have made these for a few years now. So easy and everyone that receives them loves them.
I purchased these Ornaments at Target. However I buy them the year before during their after Christmas sales. I will buy up different colors and sizes.
I simply cut out letters and polka dots in white on my Silhouette machine. Tie on pretty ribbon and give these as gifts. 🙂
Teachers, Friends, Visiting Teaching etc.. they love them!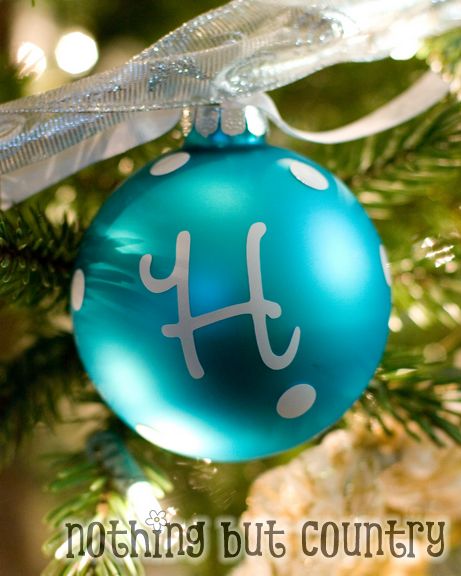 I even make some of the extra-large ornaments as well. 🙂  They look so incredibly pretty on the tree!! This is one of my favorite ones that went to a pretty special person. 🙂
(Just in case anyone asks– this font is CAC Pinafore )
HAPPY HOLIDAYS!!!