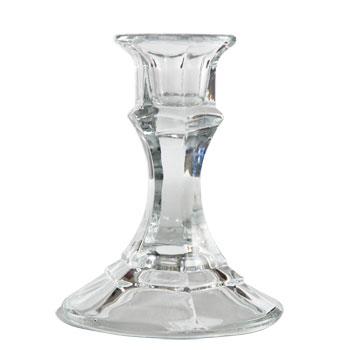 I love this candle stick. I can't get enough of them. So many crafty things you can do with them. And for 1.00 they are amazing.
Dollar Store also sells different size glass bowls and flutes and vases etc.  Chad and I found 5 different sizes and wanted to make some fun Halloween Glass Candy Holders. Great for parties and gift giving.
We simply glued one of those amazing candle sticks to the bottom of different vases etc with E-6000 glue. The best glue ever!!
Once dried- used our Silhouette machine and cut out faces on black vinyl and added them to the front. Very easy.
We fill them with candy and a tag and give them away to friends in teachers. 🙂
Here are the 5 we created 🙂    For the candlestick and the top vase/bowl the total comes to $2.00 that is a great price for a gift.  We already had the vinyl 🙂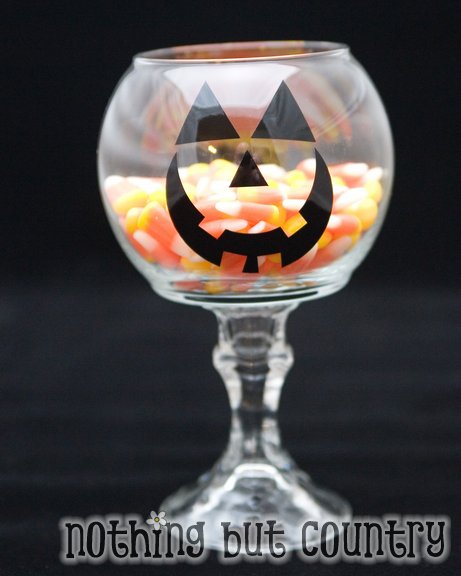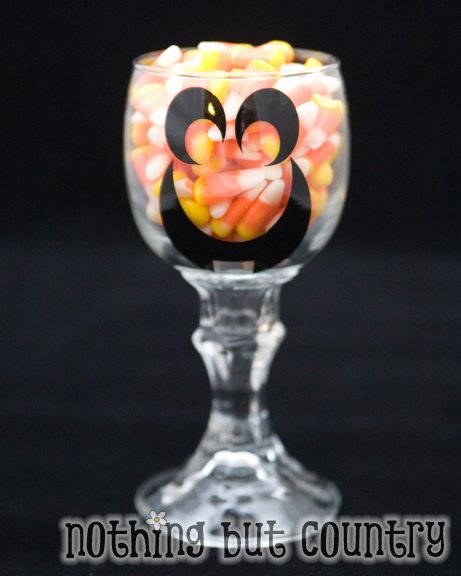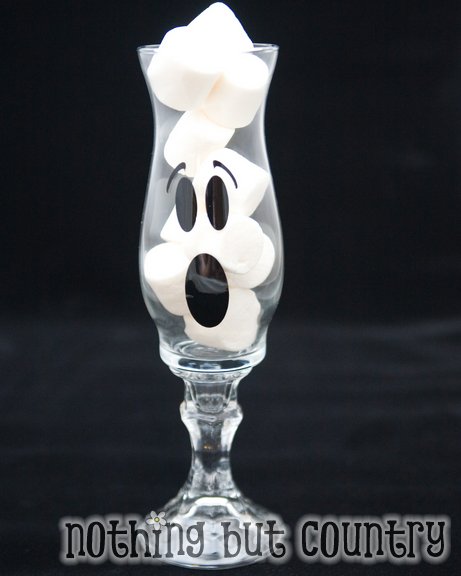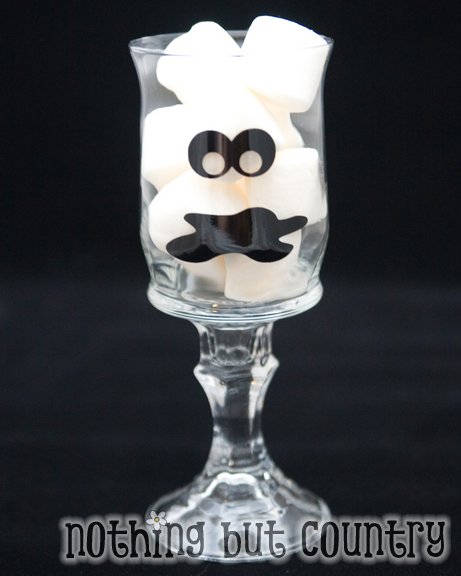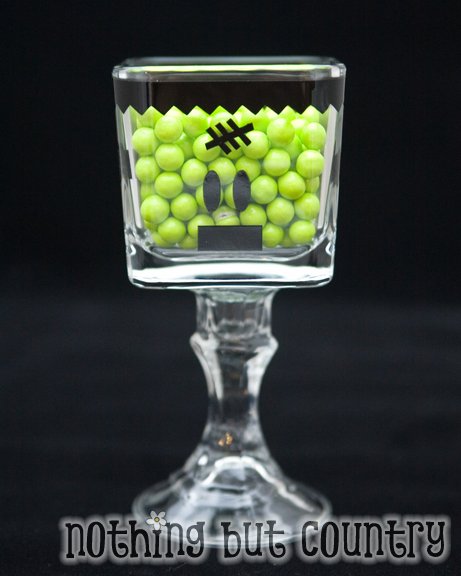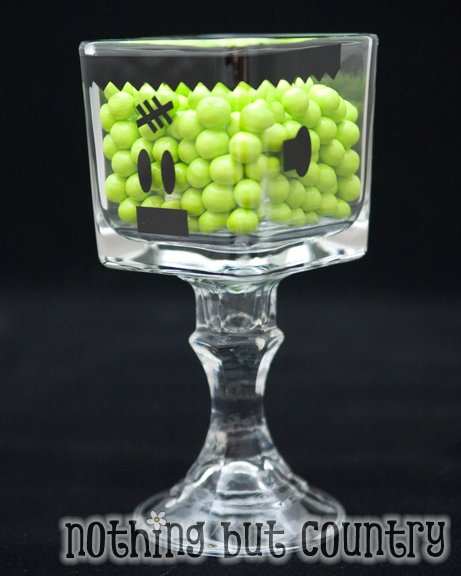 (Side view of the Frankenstein)
I love how they all came out!!  We have given quite a few of them away already and can't wait to give out the rest to our friends & family!!