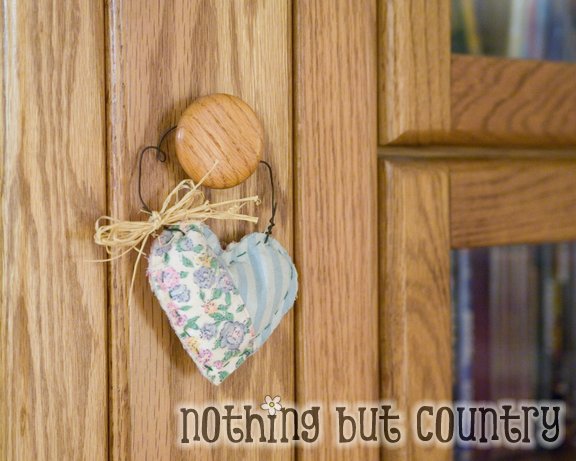 Don't throw away that old T-Shirt. As you know from other blogs there are TONS of ideas you can do to old shirts.
This is one that I created to make a cute little country decoration.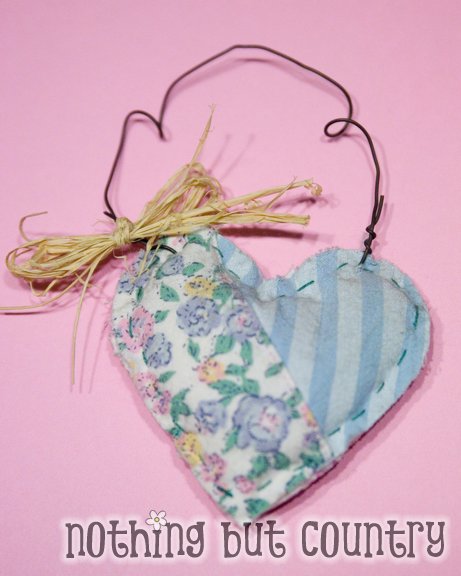 I simply cut 2 hearts out of a t-shirt (you could do this with fabric as well) –FRONT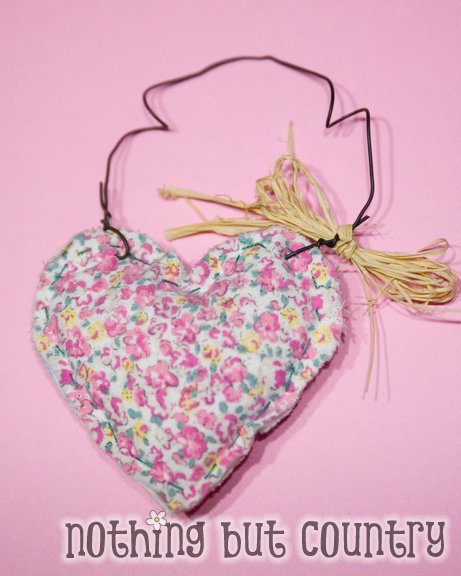 Back side of the heart.
I put them wrong sides together, and simply threaded some embroidery thread and did a quick stitch around the outside of the heart. Just before I closed it off, added a bit of poly-fil that you use for pillows to plump it up a bit.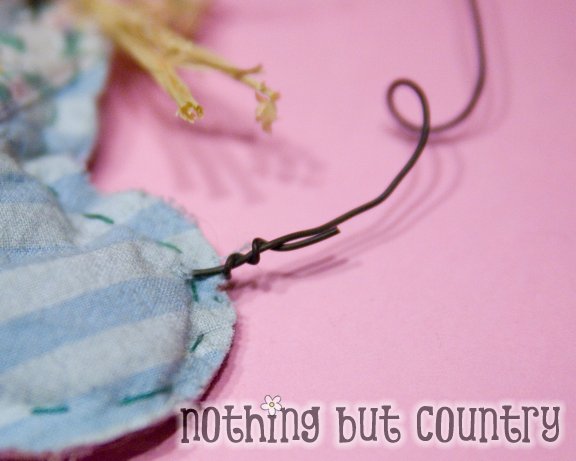 Once I sewed around the outside edge- I took a piece of crafting wire. Poked it thru the fabric and twisted it up for some character.
Added on a raffia bow and project done.
It is extremely fast to make. You can even stuff potpourri in the heart if you wish to freshen up a room. 🙂 These are easy enough to make with your kids that are learning to sew by hand.
So before you throw out an old t-shirt .. think of the millions of different things you can do with them 🙂  Skies the limit!!