We love a good Reuben sandwich. But sometimes making corned beef is expensive and time-consuming waiting to cook it in a crock pot all day. Wanted something quick and fast.
I found this recipe off  Pinterest. It is from "The Cookaholic Wife"
We made a few changes to make it easier for us and to our liking –here is how we made ours.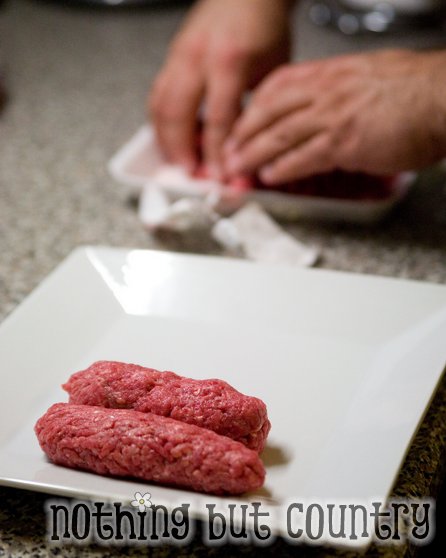 We made our hamburgers 1st into logs as you see above.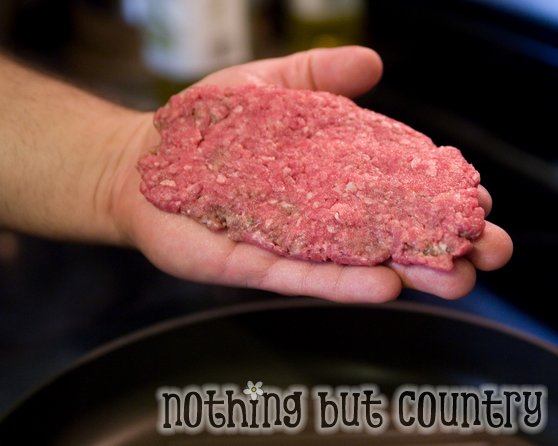 We then patted it out then and to the shape of our Rye bread.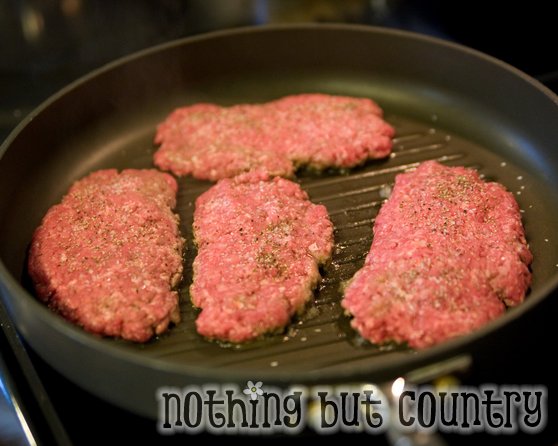 Adding seasoning on each side of the meat we cooked them in a skillet. For a few min on each side. As we like our burgers to be medium.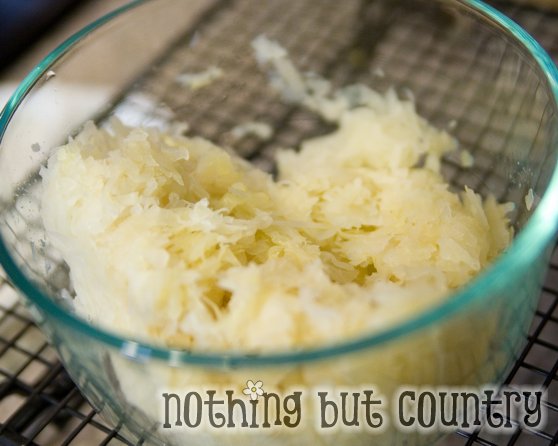 We made it easy on ourselves and the sauerkraut we purchased at the store- drained off the liquid and put it in a microwave safe bowl, and microwaved it till it was nice and hot.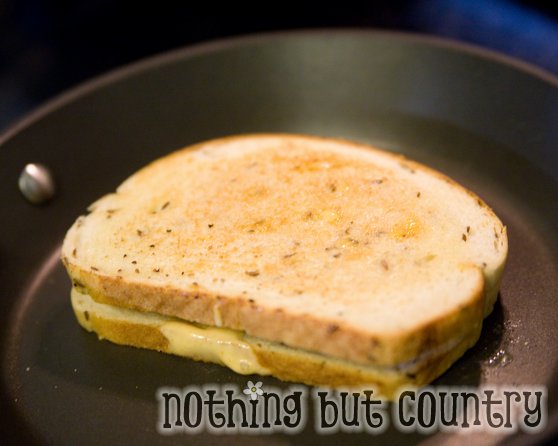 We buttered our Rye bread, and added sauerkraut, swiss, thousand island dressing and our burger.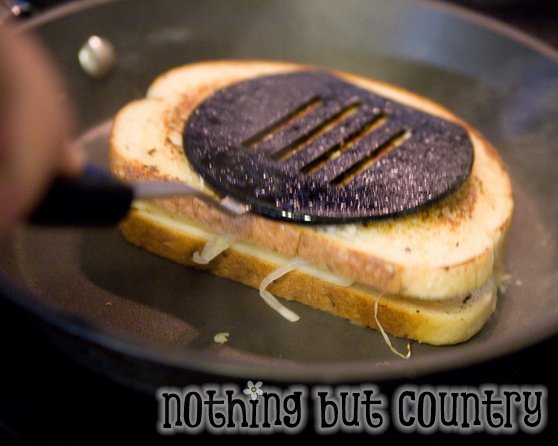 We then grilled it on each side.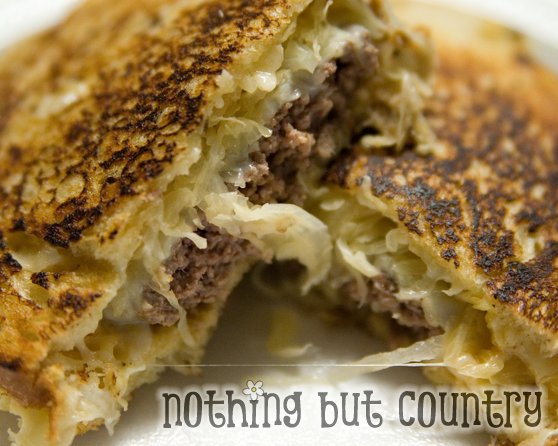 It was SOOOO delicious. Tasted almost exactly like a Reuben with out having to go thru the trouble with corned beef.
We will definitely be making this again!!!
Reuben Burger
Makes 4-5 sandwiches
Ingredients:
1 lb. ground beef
1/2 tsp. salt
1/2 tsp. pepper
4-5 slices swiss cheese
1/2 cup cooked sauerkraut
4-5 tbs. Thousand Island dressing
8 – 10 slices rye bread
3-4 tbs. butter, softened
Directions:
Form the ground beef into logs, then pat into rectangle shape patties that would fit your bread.
Sprinkle with salt and pepper on both sides.
Microwave your sauerkraut in a small bowl for a minute or 2 – to become hot/warm.
Place your patties in a skillet and cook 3-4 minutes on each side or until cooked as you need your patties to be.
Butter one side of each slice of bread
When your patties are done cooking create your sandwich with – sauerkraut, swiss cheese, thousand island dressing and your hamburger patty.
Top with 2nd piece of buttered rye bread and grill it on both sides till bread is toasted.
Cut in half and enjoy!