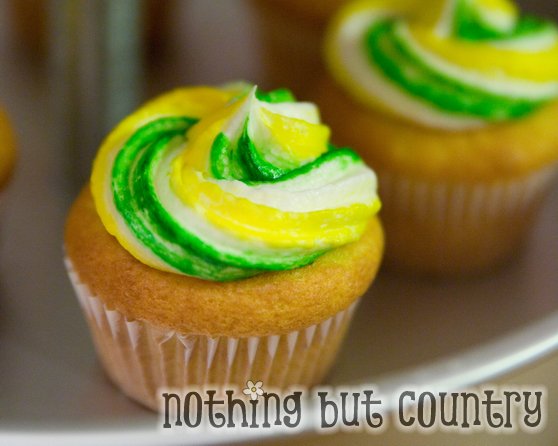 I am SUPER excited how these cupcakes turned out.  Other than Orange Crush I also love Mountain Dew. 🙂 I wanted to try a new frosting technique as well I have read about. Since the only people eating these were my family – I was less nervous to try new things.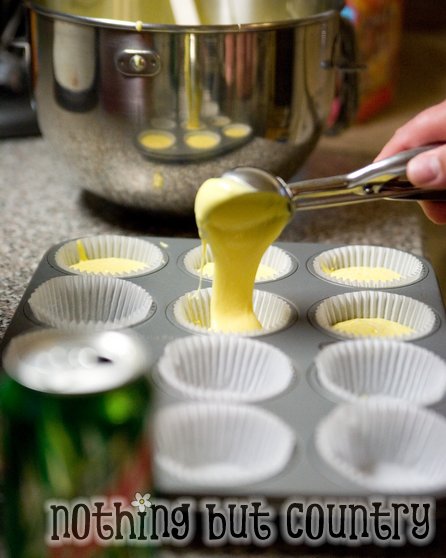 Once I mixed up the batter (recipe at the end of this post). I like to use an ice cream scoop to get the same amount of batter in my cupcakes. My cupcakes using this method in my convection oven bake in 13 minutes even.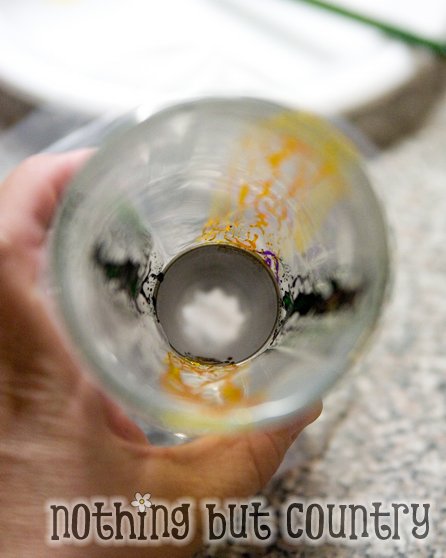 Once they were baked and cooled time to frost them.  (Recipe for frosting at the end of post as well)
I put my frosting tip into my frosting bag and stood it up inside of a glass to help support it.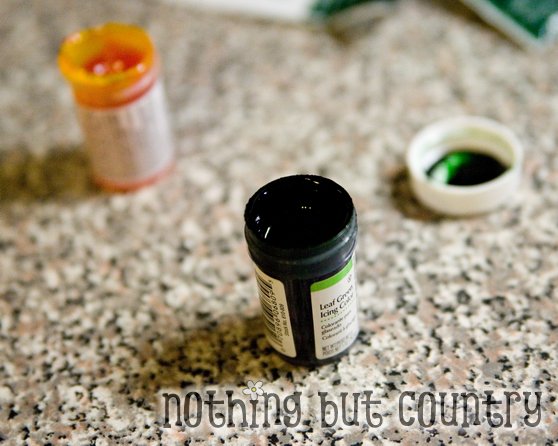 I used green and yellow coloring gels. These are my favorite ever!!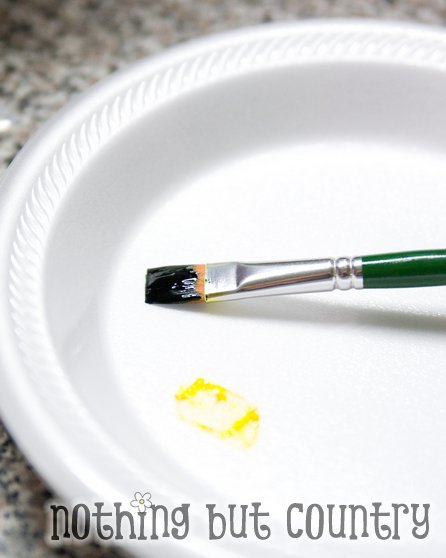 Using a brand new clean brush- I painted stripes into my frosting bag. 2 green 2 yellow then added my frosting into the bag.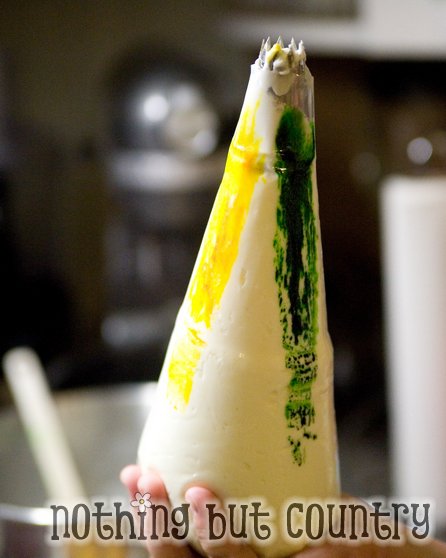 Here is a quick view of it filled with frosting.  As it comes out it will pick up the colors off the bag.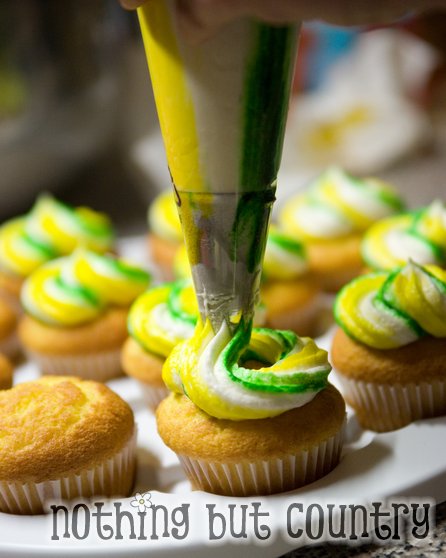 I frosted my cupcakes as usual and they came out looking really nice. Just the perfect touch for my Mt. Dew cupcakes.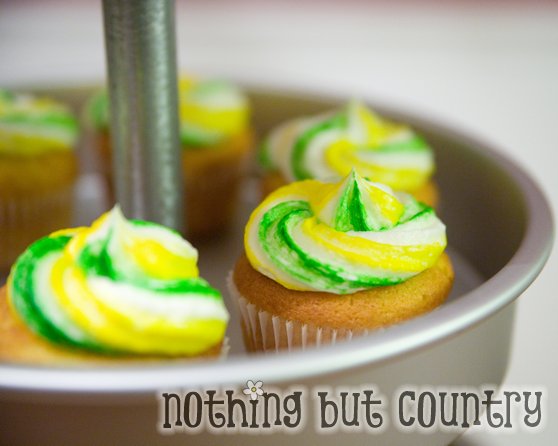 They tasted as good as they looked. 🙂
This recipe is super easy.
Mt. Dew Cupcakes
350 degrees
Makes 24 cupcakes
Cupcakes:
1 box lemon cake mix
1 box of instant lemon pudding
4 eggs
1 1/4 cups of mountain dew
1/2 cup vegetable oil
Mix cake mix, pudding and eggs well.
Add in your oil to the batter and mix for 2 minutes.
Slowly pour in your mountain dew soda and mix for another minute.
Add to cupcake liners and bake at 350 degrees F for 13-17 minutes (or until toothpick inserted comes out clean)
Allow time to cool before frosting.
Frosting:
4 cups Confectioners Sugar
2 sticks of salted butter (room temp)
1/8 cup approx of Mountain Dew
1 tblsp of lemon juice
Beat your butter well till smooth, slowly add in 1 cup at a time of confectioners sugar and your lemon juice & mountain dew.
Add all of your sugar and check for thickness of the frosting. If it is too thick add a teaspoon at a time of mountain dew till you reach the correct consistency to pipe or frost your cupcakes.
Enjoy!!