Purchase the colors of the puppies in felt pieces. I purchased mine from Jo-Ann Fabrics. They are 9 x 12 inches.
For the body you will need to cut out a 9″ circle of the body color of your choice.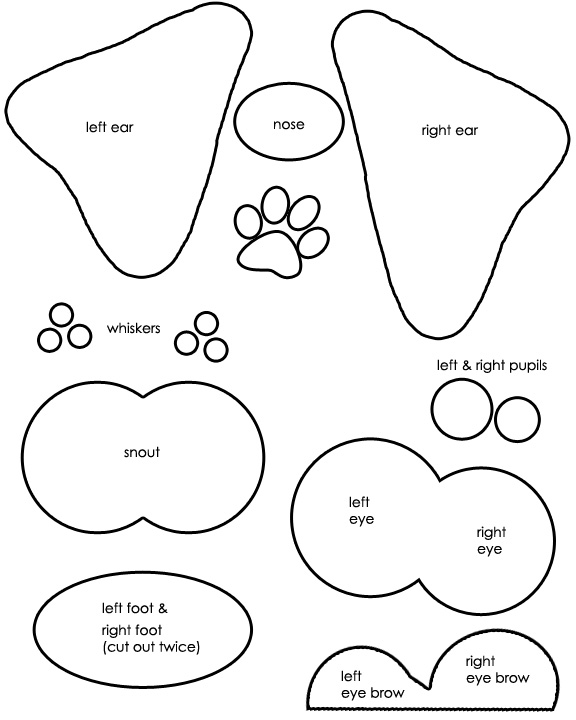 Click to download pattern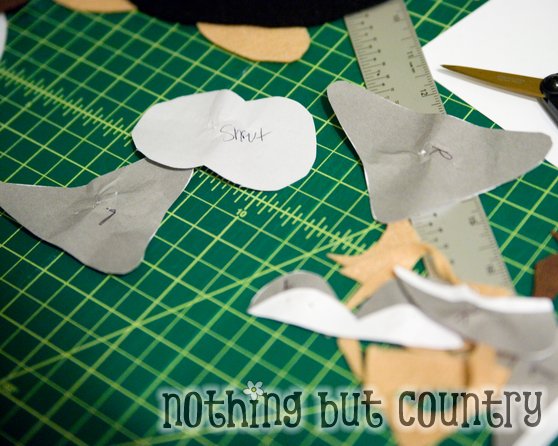 I printed out the pattern and cut out all the pieces. Then pinned them to the appropriate colored felt and cut them each out around the paper pattern.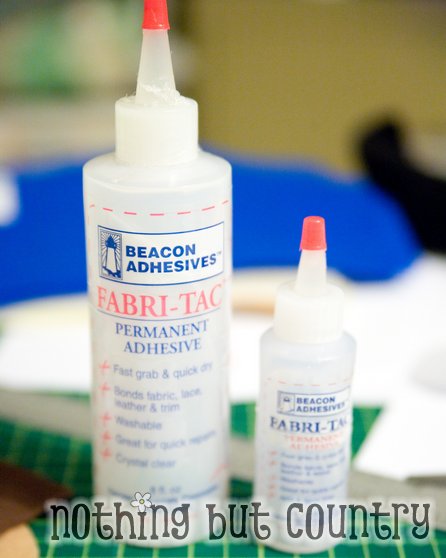 I glued all the pieces on with my all time favorite glue ever by Beacon Adhesives.  Called Fabri-Tac.  I use this glue ALLLL the time. It dries very quickly so you have about 30-45 seconds to move your pieces around before it dries. Then in 24 hours it is solid 🙂 My kind of glue!!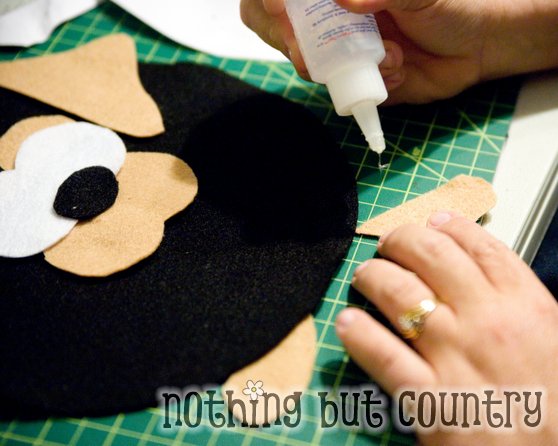 The feet pattern I decided to trim the feet a bit so I didn't have to have so much of the round circle glued up under the puppy. This is optional.  Add a bead/strip of glue and attatch to the 9 inch circle body.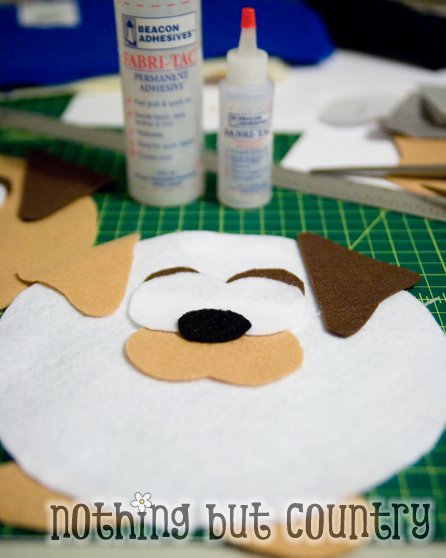 You will need to layer on all the pieces as seen in this post for them to look correctly. I glued on the ears 1st. Then proceeded to glue on the snout of the puppy. I glued the eye brows to the eyeballs 1st then glued on the eyes on top of the snout. Then finishing with the nose.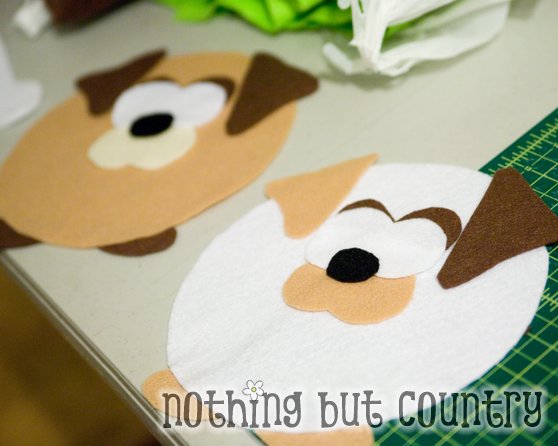 You can make so many variations of the puppies.  They are extremely cute!!! 🙂
Tomorrow I will continue my series of blog post finishing up the Chubbie Puppies 🙂