TO VIEW ALL POSTS IN THIS SERIES CLICK HERE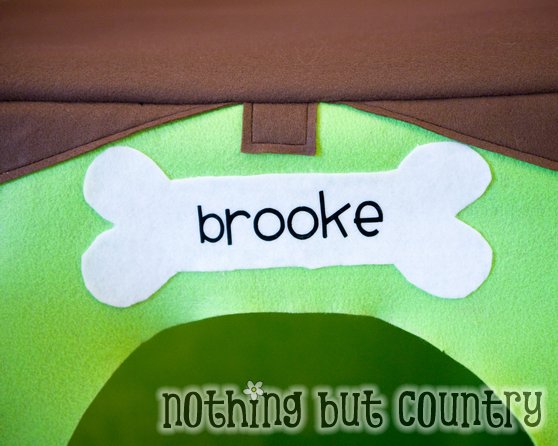 I created my Chubbie Puppies to go on a play house. I will continue the series of posts.  (SEE PREVIOUS POST) I wanted to have bones on the play house and simply cut out the pattern on paper, and then pined it on to white felt and cut out. Felt I got at Jo-Ann's measures 9 x 12 inches.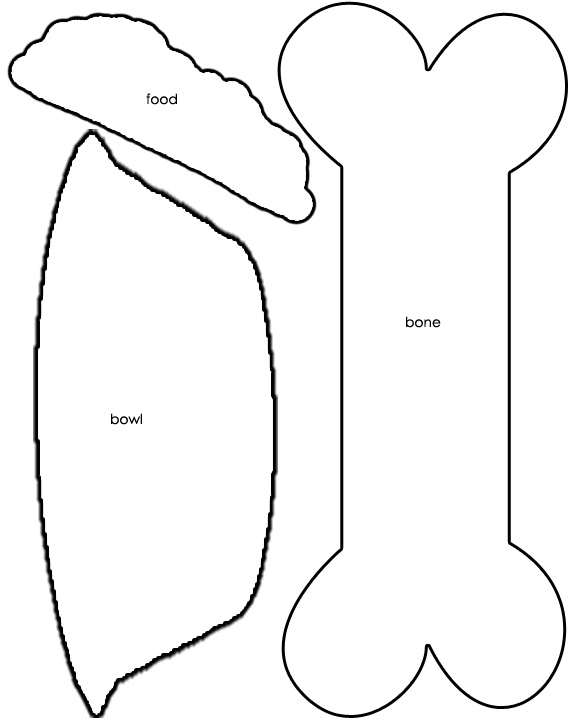 Click for pattern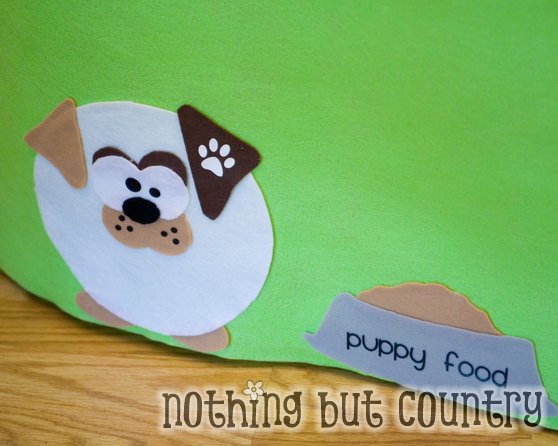 I also created puppy food. I glued the puppy food behind the puppy bowl using my Fabri-Tac glue.
Once I had my bowl and bones assembled. I wanted to add vinyl and finish up the vinyl on my Chubbie Puppies
Using my Silhouette SD machine- I cut out multiple pieces using iron on transfer paper.
White transfer paper- I cut out paw prints.
Black Transfer paper- I cut out my puppy eyeballs in 2 sizes of circles, 6 whisker circles for each of the puppies I created. Then I also cut out the word puppy food and my daughter's name.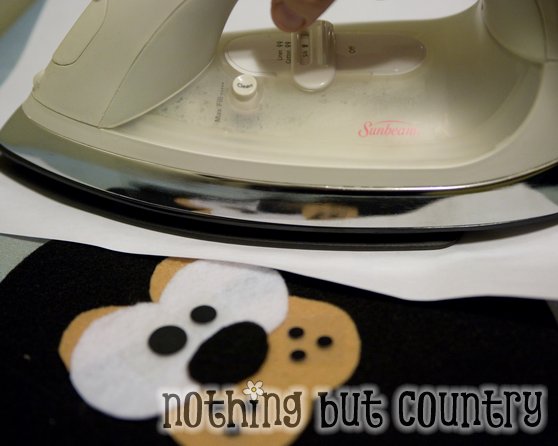 I placed the vinyl pieces on the puppy (eyes, whiskers, paw print) and with a piece of paper for protection. On medium heat, I held the iron down for 10 seconds. Rested for 5 seconds and re ironed for another 8 seconds.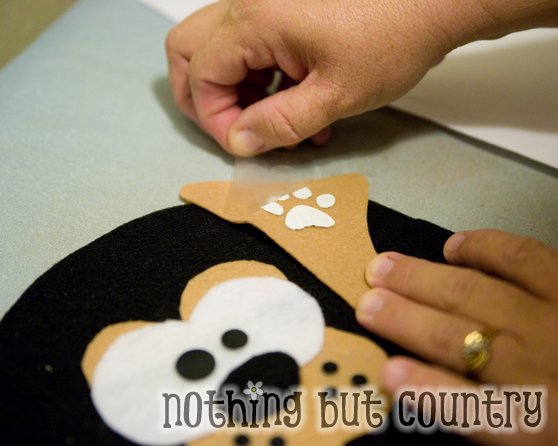 I carefully peeled away the top piece of clear transfer paper.  If you take it off too soon, it will pull up. Simply put the clear paper back on and iron again.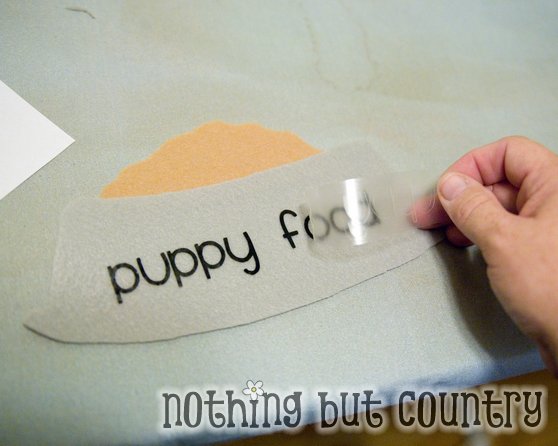 I proceeded doing the same thing for the puppy food and the bones. Adding personalization to them.
If you do not have a Silhouette SD machine- you can cut out the puppy pieces and paw prints using the pattern included in this post. — HERE The letters can be added with paint marker or any other means you find suitable to personalize your felt.
Tomorrow I will continue with my Chubbie Puppie series in creating the dog play house.
TO VIEW ALL POSTS IN THIS SERIES CLICK HERE