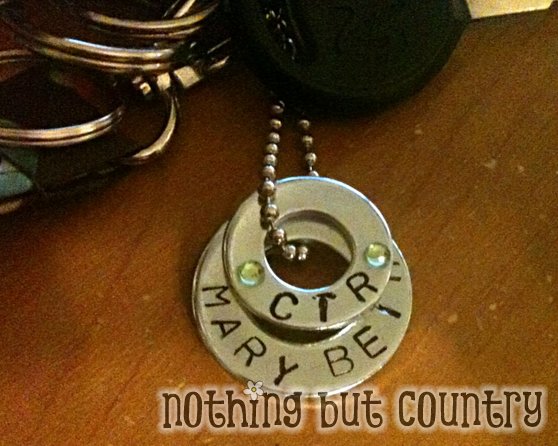 This is not a new idea by any means. This idea comes from the blog – Not So Idle Hands.
In fact- I made these a year ago. I love how they turned out. Not So Idle Hands has a great tutorial on how to make these.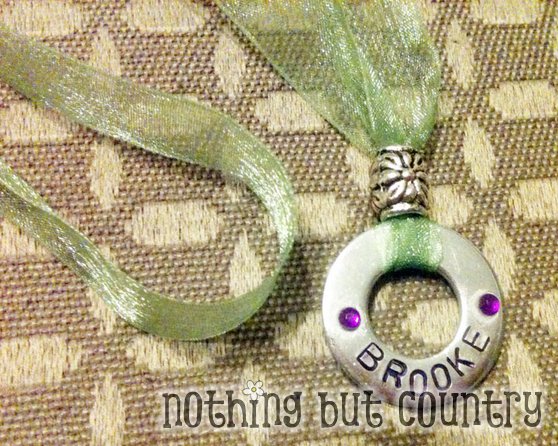 I use realllly small jewels and glued them on using – Aleene's Jewelry & Metal Glue-.7 Ounce

It is a great glue to add pretties to my washers.
The washers I got from my local home improvement store. I used  3/8 " and 1/4″ washers. Very inexpensive.
However — I did not like using the Harbor Freight Stamp set as the other blog did. I just did not get success. After using it once- the letters started to "smoosh" and I couldn't use it any more. After returning 3 sets and wasting gas- I finally purchased an amazing set off amazon. That has been wonderful ever since.
TEKTON by MIT 6610 5/32-Inch Letter and Number Stamp Set, 36-Piece

Adding some pretty ribbon- and I was able to make book marks as well for 2 sisters that were getting baptized together. Something they can add to their scriptures. 🙂
It's such a fun craft. And easy to whip up a gift like this on the fly when you may need a little something for friends, visiting teachers, birthday gifts or tags etc. I have been using mine a year on my key chain and it looks great. The jewels are still there 🙂