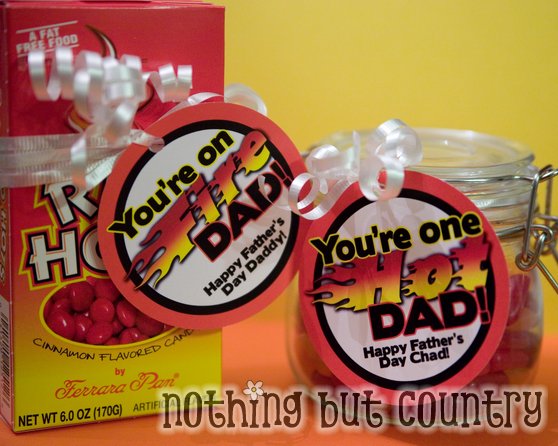 Sorry these are after father's day. However these were "really" for my husband and I couldn't post them before or he would have seen them. So–bookmark this for next year if you would like to use it then.
My husband loves "HOT" candy. 🙂  My husband also loves anything Harley Davidson like and oranges/black/red/yellow 🙂 So I wanted to incorporate that feel with his tags I created for his candy. 🙂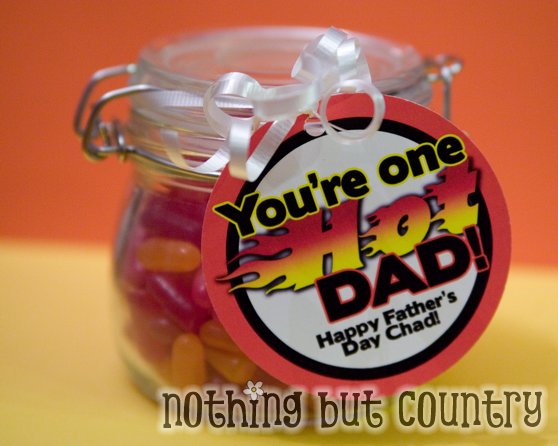 HOT Tamales Candy in a fun jar for my HOT DAD!! Since these were from ME not the kids, it was appropriate, right?? 🙂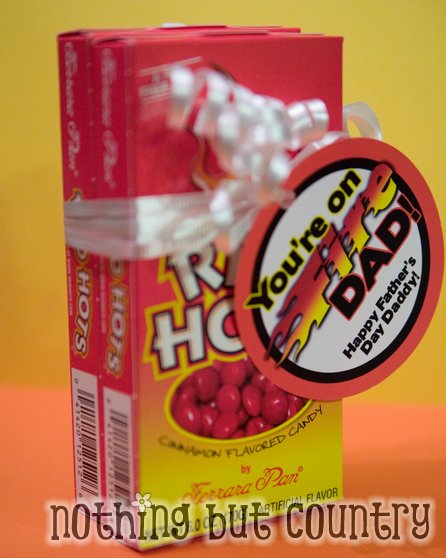 The kid gave him red hot candies as well.  They did a play on "FIRE" for Dad 🙂
We gave him something else too- which will be in a post soon we will show the rest of his gifts off then. 🙂
Hope all the dads had a great Father's Day yesterday!!! I know we did!!
The circle punch I used is the Uchida LV-XGCP40 Clever Lever Extra-Giga Craft Punch, Circle
it measures 3 1/2 inches. My favorite punch EVER!

Enjoy!!!
Would appreciate any comments and/or you to LIKE us on our Facebook page here if you like this project/freebie