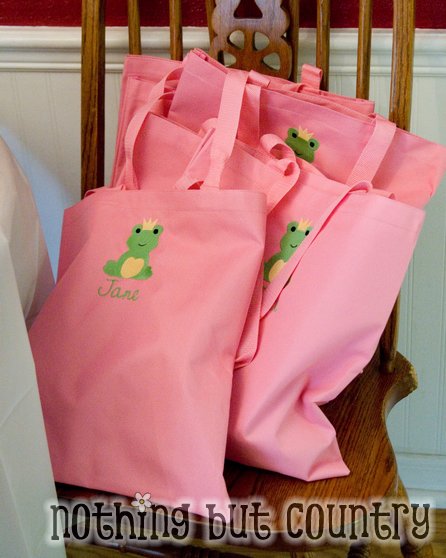 My husband and I own an embroidery machine- and decided to give out really cool goodie bags to the girls at the party.
He digitized the frog we used in her theme, and added each of the girls names on the canvas bags. Inside we added fun items.
1- We made homemade play-dough for the girls and put them in a throw away- storage/food container.
We used this recipe– we posted on our blog a while back (HOMEMADE PLAY DOUGH)
We kept it white- and added Martha Stewart Pink fine glitter 🙂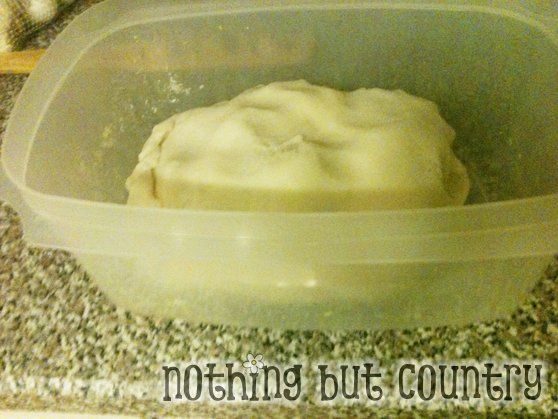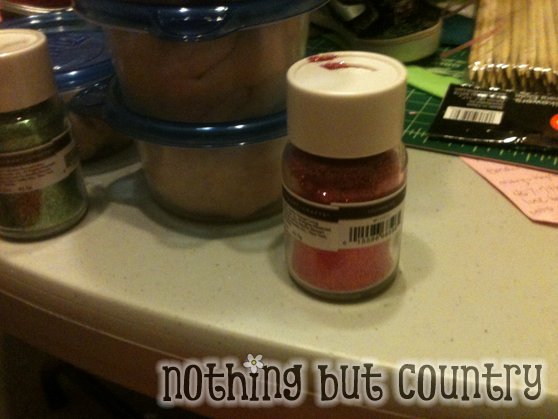 Sorry for the Iphone photos…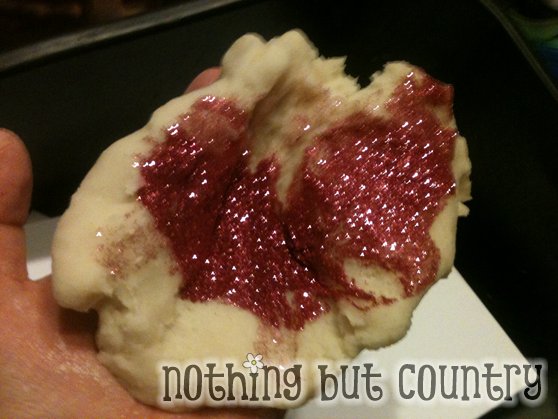 We added lots and lots of glitter to the mix of the white play-dough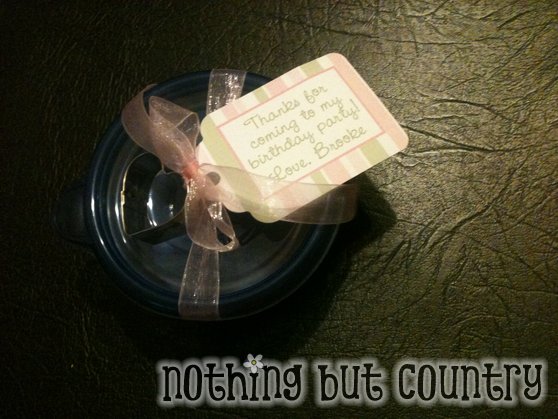 Sorry this is hard to see too- but one of those throw away food containers- added play-dough and added ribbon holding on a small cookie cutter so they had something to use when playing with the homemade play-dough.
Our 2nd- Gift in the goodie bag were stickers and blow up Frogs we got from Oriental Trading Company
They are currently offering free shipping at the above link.
3 items we ordered from them-
The girls loved all these fun froggie goodies in their bag. 🙂
We also allowed them to make a candy bag from the candy table we had set up which we will share our candy table tomorrow's post. 🙂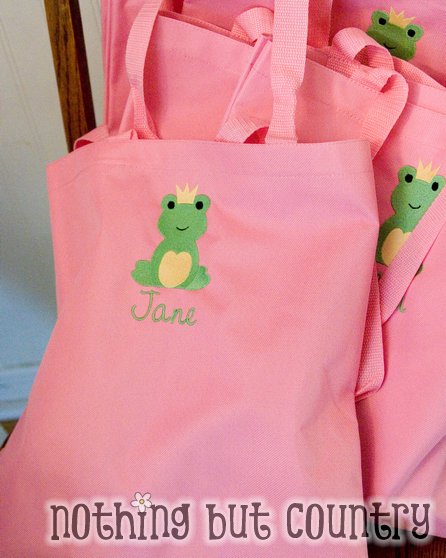 I just love how the bags came out. Chad did a great job embroidering them on our machine.  And the mom's were most excited about the bags because they can use them every day or at school as well
The bags were very inexpensive purchasing them wholesale only cost me about 1.00 each.