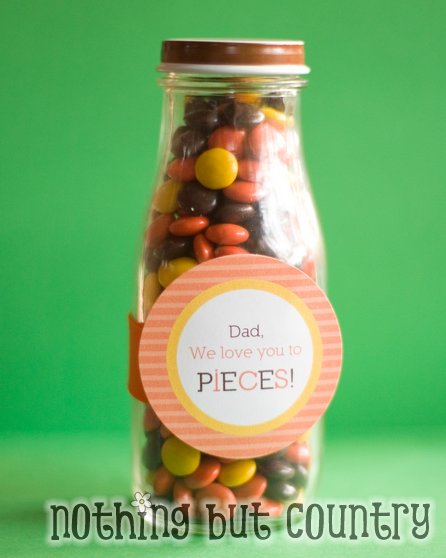 I plan on making a basket of goodies for Father's day. Different items my husband enjoys to eat. So to start off my basket I added a jar of his favorite candies. Can you guess? He is a major peanut butter lover!
I used an empty frappuccino bottle I got from a friend. (I love to save glass bottles of all types, never know when you will need one).  Filled it with his favorite pieces candy. Added a matching orange ribbon around the neck and a tag. The lid top was painted brown with enamel pray paint.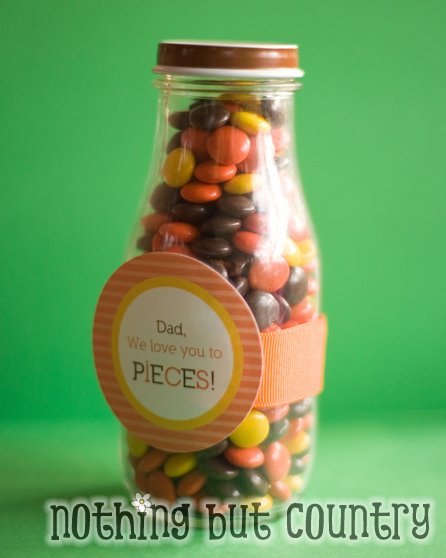 I plan to make a few more of these. To give to my father-in-law, and my brother-in-law. So I created tags appropriate for them as well. (I would love to send one to heaven to my dad too 🙂 )
I will feature other goodies this month that I plan to add to our father's day basket.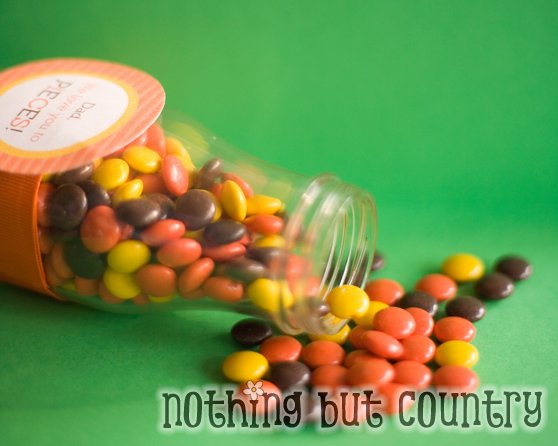 Would you like a freebie? I know you won't need 6 "DAD" tags, so on this printable is a  DAD, GRANDPA and then 4 generic ones for those special Father's in your life. Even great for friends!!
I used a 2 1/2 inch circle punch – Uchida Clever Lever Mega Craft Punch, Circle
For the tags. Make it easier on myself but you can cut it out by hand as well.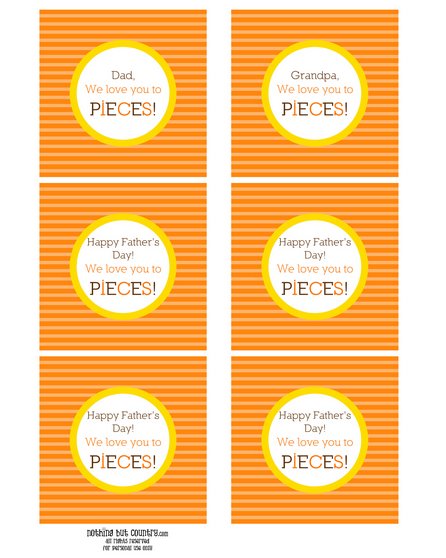 Enjoy!!!
Would appreciate any comments and/or you to LIKE us on our Facebook page here if you like this project/freebie