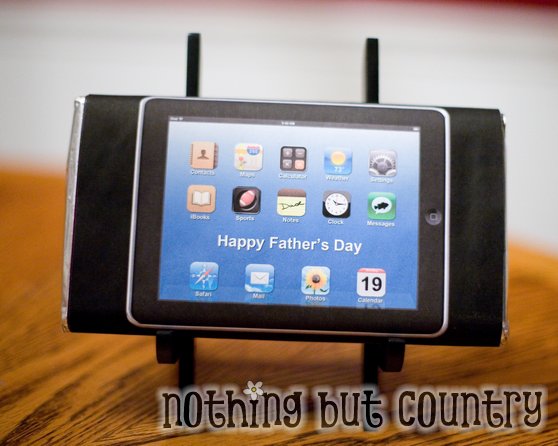 What dad doesn't want a sweet gift? I know a bunch of dad's would LOVE an iPad for Father's day.. but I think this is the 2nd best thing to get.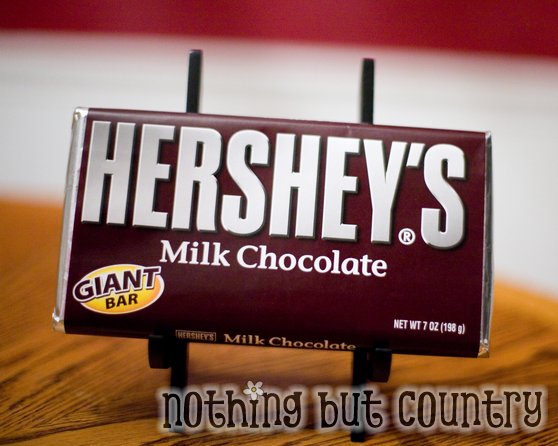 Get a big DADDY size chocolate bar. We used this one (will fit the freebie wrapper we are offering)
Printed off the wrapper and taped it on the candy bar. SUPER EASY. I love it. All great icons for dad on their very own chocolate iDad 🙂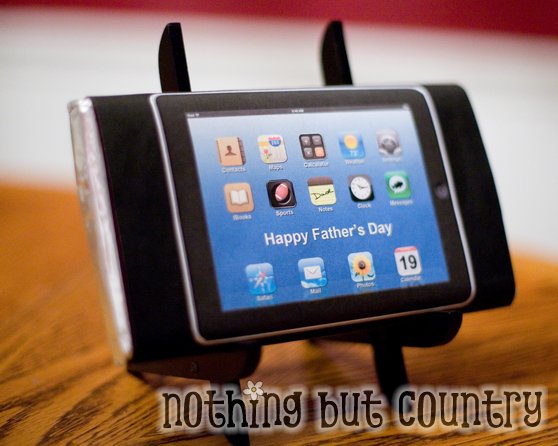 I plan to add this into my husbands father's day basket as well. 🙂 YUM!! He LOVES CHOCOLATE.
Those that know sign language (since we are a deaf/hard of hearing family) We are ASL fluent. Bilingual family. Every one has a sign name.  Instead of spelling out your name you have a sign that is assigned to you and usually symbolizes who you are. Since my husband's name is "Chad" and with a sign name you use the letter of your 1st name– and just so happens CHOCOLATE starts with "C" too. So my husbands sign name really is "CHOCOLATE" HAHA no joke. That surprises a lot of deaf and interpreters when they ask him what his sign name is when meeting him and he says "chocolate". They giggle– but Chad is a major chocoholic!! So this candy bar will be a winner in his basket.
Back to the iDad…
The back is cute too!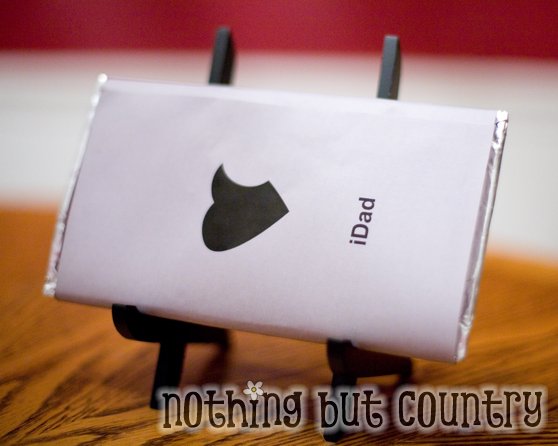 Share some iDad love!!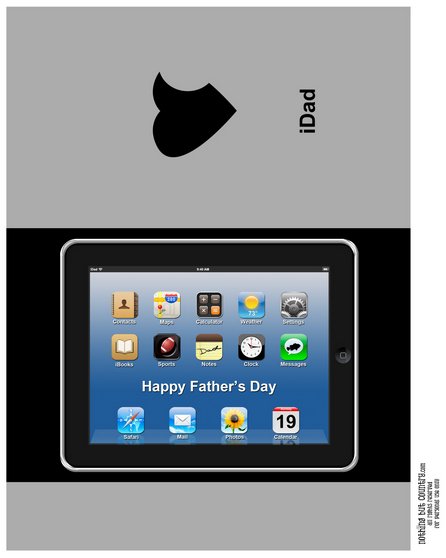 Enjoy!!!
Would appreciate any comments and/or you to LIKE us on our Facebook page here if you like this project/freebie