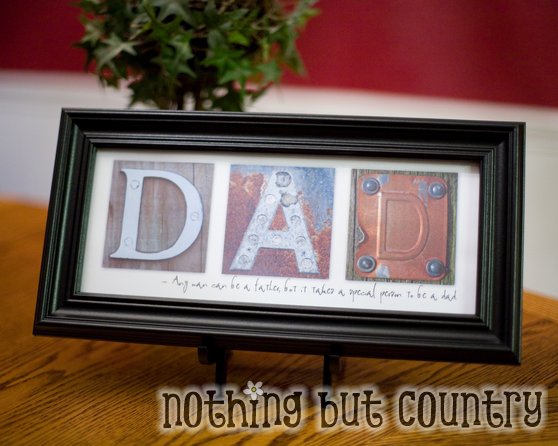 I wanted to have a nice framed piece for the special dad in my kids life. 🙂 I plan to give one to my father in law as well.  Sad my dad isn't here to get one too. But it's the thought that counts he knows I would make him one in a heart beat.
I love this Flickr- collection.  (CLICK HERE) They have all high-resolution LETTERS for you to download and use. All categorized by individual letters. I picked out 3 of my favorite letters – spelling DAD that I thought looked great together.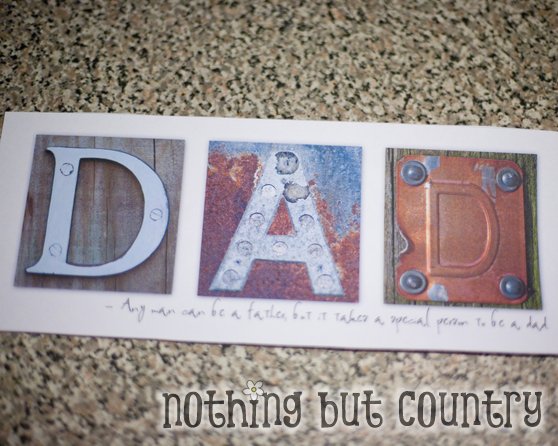 I made a word collage and then added my favorite father's day quote / proverb. – " Any man can be a father, but it takes a special person to be a dad. "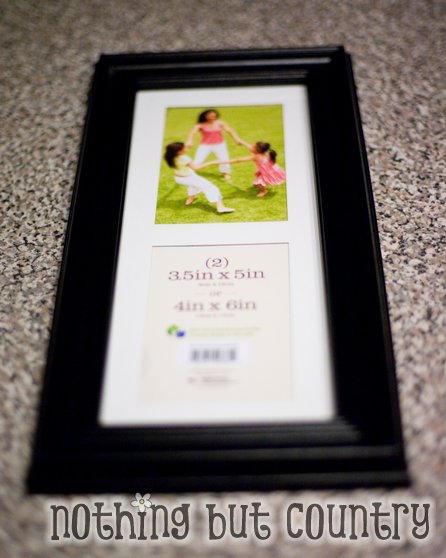 I purchased the frame at Wal-Mart for 3.00 it really is made to hold 2 – 4×6 photos.  The frame measures 5×12
I went to Sam's and printed off this file that is 11×14 and has 2 of these art pieces on 1 sheet. Simply cut it out, and then put it in the frame. Removing the matt that came in the frame.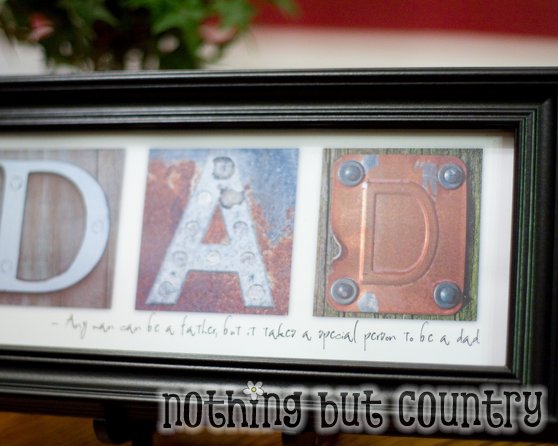 I love the details.  I have this frame standing on its own easel that I got at my local craft store. But it can easily be hung on the wall as well over his desk 🙂
I love how it looks and rustic and a fun piece of art work.
If you don't know us very well yet- we LOVE to share our printables with you. This download is to be printed on a 11×14 with color correction turned off (Both for Sam's and for Costco). If you have it printed elsewhere be sure they turn off the color correction. This is the exact project I made for my husband and simply sharing my file with you. 🙂
Then cut it along the outside lines provided to fit your 5×12 Frame.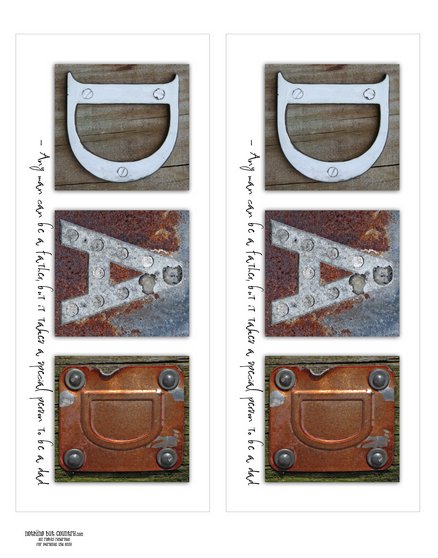 Enjoy!!!
Would appreciate any comments and/or you to LIKE us on our Facebook page here if you like this project/freebie