The last few years Cinco de Mayo falls during Teacher Appreciation week. This year it is on Thursday. I time my gift to give this to them on Cinco de Mayo as well. 🙂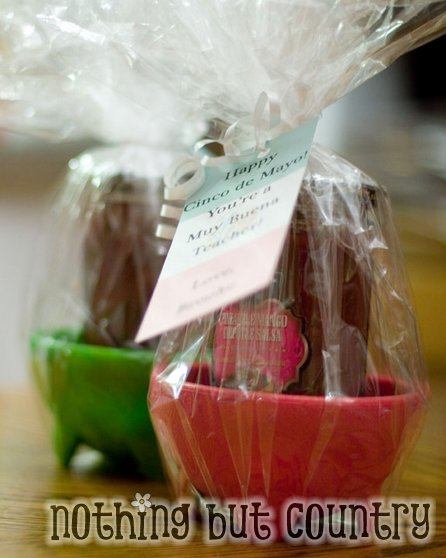 Purchases Salsa and a 1.00 Salsa Bowl from Wal-Mart. Since it was the skinnier Salsa jars I could sit it inside of the bowl and then use cellophane to tie it up really nice. Added a tag.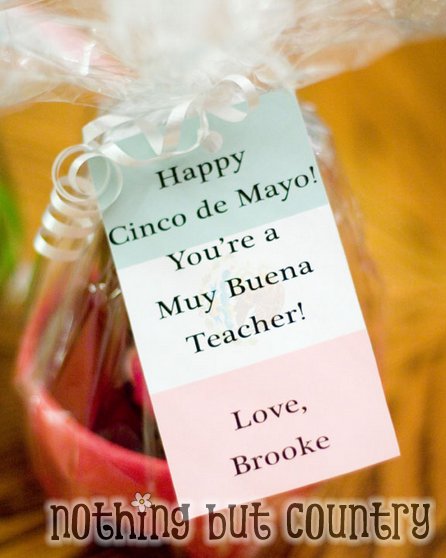 I recreated the tag to share here. I made 2 – MUY BUENA and MUY BUENO depending on if you have a female teacher or not.
I make no claims to speaking spanish.  ASL is my main language (American Sign Language). So please excuse if this is wrong. 🙂
Would appreciate any comments and/or you to LIKE us on our Facebook page here if you like this post 🙂