Candy bucket for the teacher is alot of fun. Found these cute buckets at my local craft store. Filled it with candy.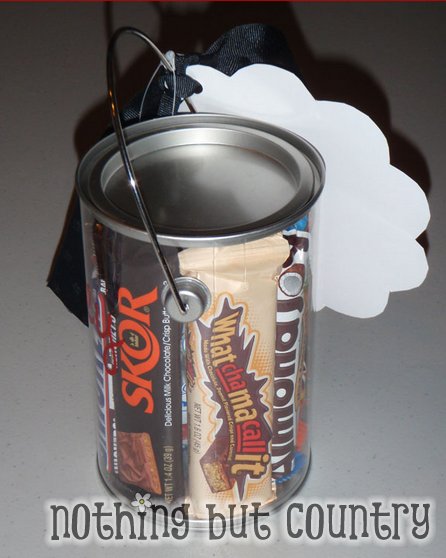 I also used my Silhouette Machine to cut out names of the teachers to put on the buckets. They were hard to see in the photos, but once the bucket was empty its perfect for teacher trinkets. 🙂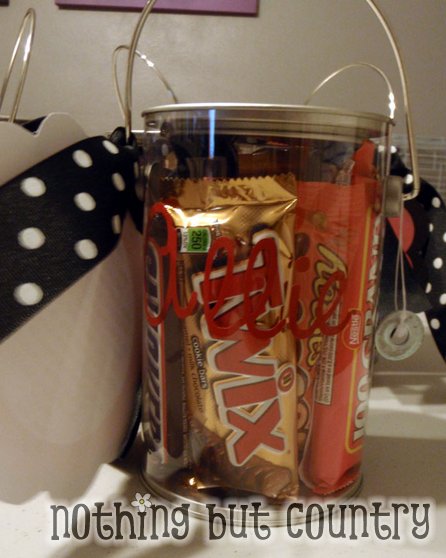 I then wrote a cute story to go with all the candy and candy bars I added inside. 🙂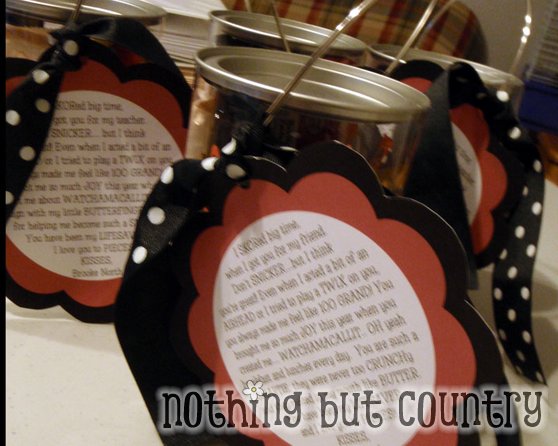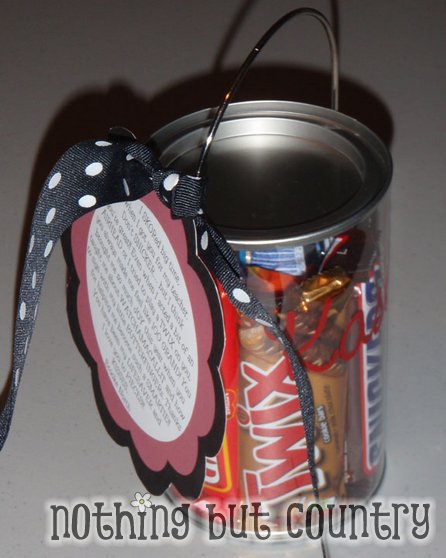 Sorry for the bad photography. It was late at night the evening I was putting these together, and my lighting options were minimal and I was tired. But I think you get the jist of it.
The card says–
I SKORed big time, when I got you for my teacher. Don't SNICKER…but I think you're great!! Even when I acted a bit of an AIRHEAD or I tried to play a TWIX on you, you always made me feel like 100 GRAND! You brought me so much JOY this year when you taught me about WATCHAMACALLIT and how to write with my little BUTTERFINGERs. Thanks for helping me become such a SMARTIE!!You have been my LIFESAVER and I love you to PIECES!!
KISSES,
List of Candies you will need
Skore
Snicker
Airhead
Twix
100 Grand
Almond Joy
Watchamacallit
Butterfingers
Smarties
Lifesaver
Reese's Pieces
Hershey Kisses
I have included the card in case you want to cut it out. This was a large size card so I cut it out by hand. I printed it on my 110 lb card stock from my office supply store. I run it through my ink jet with no issues. 🙂
If you find these candies, you are welcome to the card. Hope it helps you.  What teacher doesn't love chocolate candy?!?
Would appreciate any comments and/or you to LIKE us on our Facebook page here if you love this project 🙂