A week ago I posted about stuffed pork loin here.
We had extra ingredients and LOVED the mixture so very much, we added to it to make a little bit more and stuffed it inside of burgers.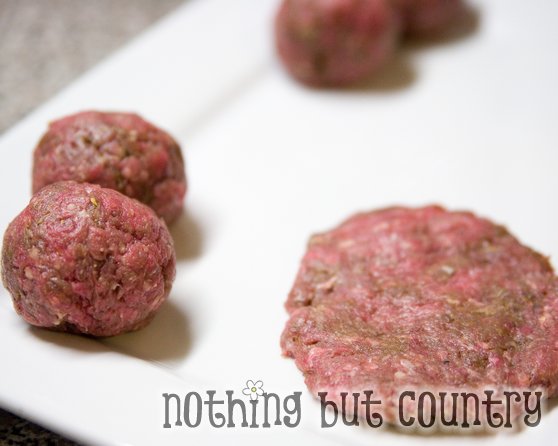 We started with 2 lb of hamburger meat and made 16 evenly sized balls. We seasoned the meat with salt, pepper or any seasonings you enjoy in your hamburger.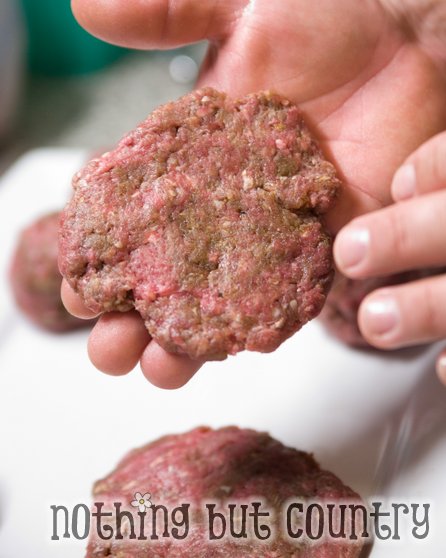 We then made thin patties out of all 16 balls. This is only going to make 8 – quarter 1/4 lb burgers. You will need to add an extra pound of meat per every 4 burgers you need to cook.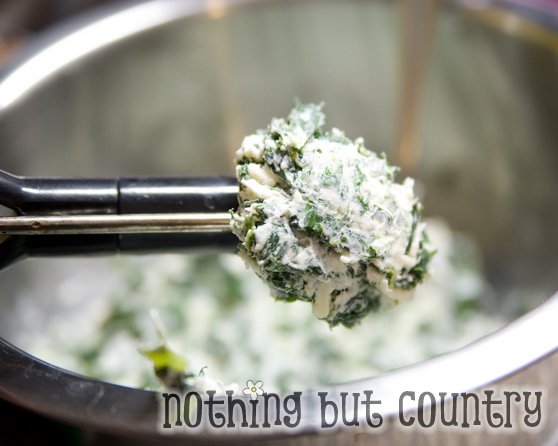 Once they are all pattied out. Place a scoop, large heaping tablespoon of filling. **Be sure not to allow the spoon to touch the raw meat if you put the spoon back into the stuffing mixture**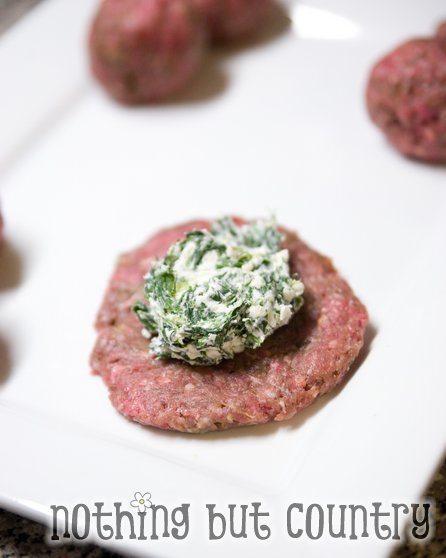 Next add another patty on top and seal up the edges with your fingers pinching.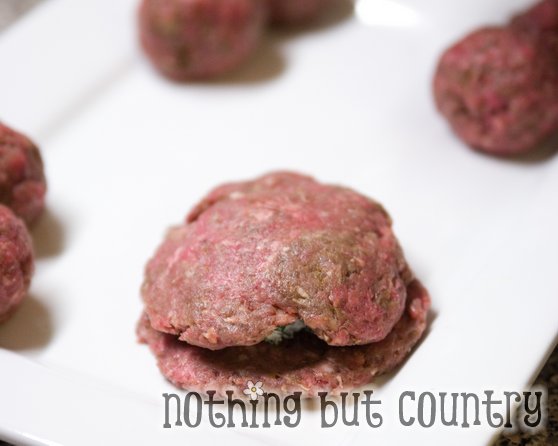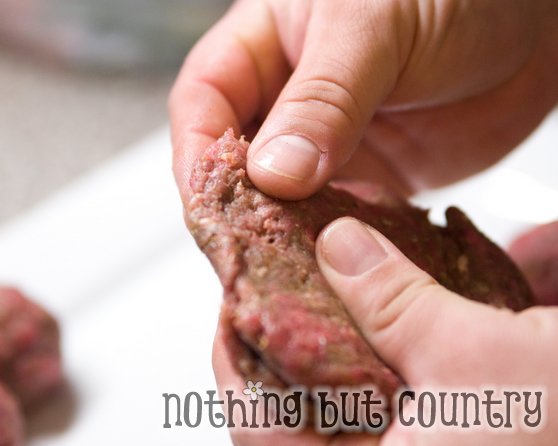 Be sure to pinch well all the way around to keep the cheese mixture inside of your burger.
Once you have stuffed all your burgers. We grilled them for approximately 1 1/2 – 2 minutes on each side. We enjoy our burgers medium to medium well.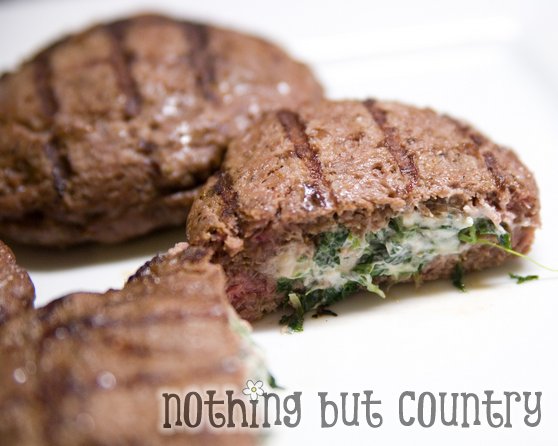 OH MY HECK!!! This burger was THE BEST!!!  Just bloggin' this makes my mouth water!!
OK– one more tease–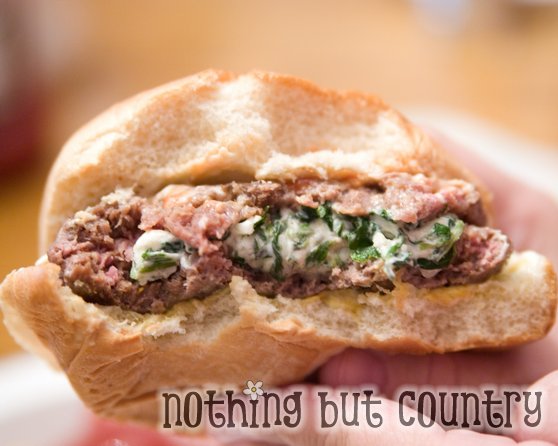 YUMMMMM!!!!!!!
My kids devoured the hamburger and I was beyond excited they were getting some spinach in with out hardly knowing it. 🙂
We did have a little bit of goat cheese and spinach mix left over. Know what we made with the rest of it?? Wish I got a photo of it…. OMELETS!  And they were DELISH TOO!
That filling is great in so many things!!
Goat Cheese & Spinach Stuffed Burgers
by Chad North @ NothingButCountry.com
Ingredients:
2 lbs of hamburgers (makes 8 – 1/4 lb burgers)
4 oz Cream Cheese
8 oz Goat Cheese
1 Pkg Chopped Spinach (frozen) 10 oz
1/2 c. 4 cheese blend (We purchase from Sam's club- You can sub for any cheese you want)
Directions:
Drain Spinach of any water by squeezing it tightly and in a strainer.
Mix Spinach, Cr. Cheese, Goat Cheese & 4 Cheese blend.
Salt & Pepper to taste
Mix well
Season your hamburger with your favorite seasoning and blend well.
Roll out and make 16 evenly sized balls and patty them out flat
Place a large heaping tablespoon of filling inside 8 of the patty centers
Top each patty with another and pinch edges to seal
Grill your burgers. Medium for 1 1/2 – 2 minutes each side. Well for 3-3 1/2 minutes each side.
Top your burger with your favorite condiments with a bun and enjoy!