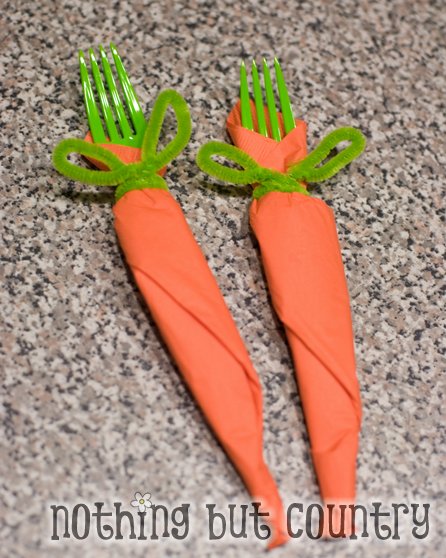 I wish I knew which blog I saw this on. I know I saw it on more than one. I loved the idea and wanted to do it for my party today for my family.
We only needed forks for our dinner. I purchased green forks, green pipe cleaners and orange napkins. Rolled up my fork in the napkin and then with the pipe cleaner tied the top and made leaves from the 2 left over pieces.

  Family loved it. Just a little detail to make the day special. I meant to take a photo when I had a full bucket full but the day got away from me and 3 are left.
Very very cute!!