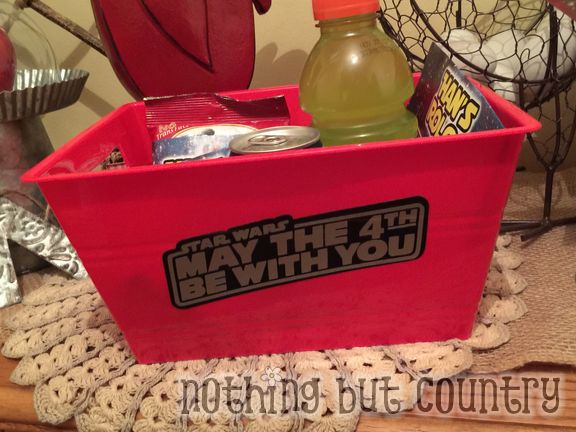 This year Teacher Appreciation falls on May the 4th. We love Star Wars in this house and so I felt it would be fun to make a gift to go along with the day 🙂
I got this red tub from Dollar Tree. I used silver and black vinyl with my awesome Silhouette Machine. I use it for everything practically!! What as life before this wonderful machine?!?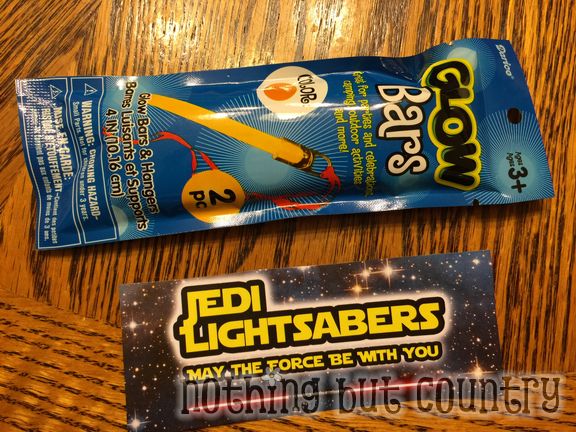 I then created some fun tags for items I either already had or purchased at the store/dollar tree. Printed them on regular paper and cut them out and taped them on.   Light Sabers were a pack of glow sticks.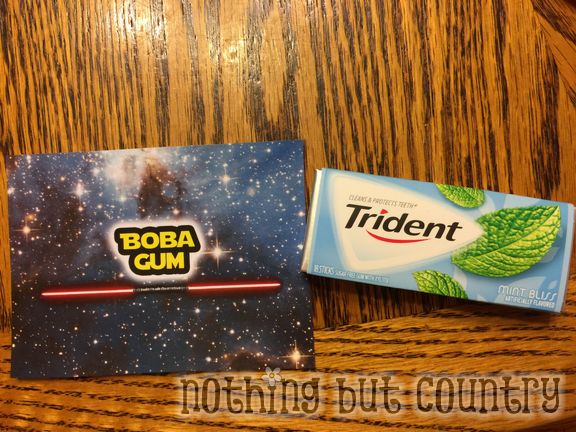 Boba Gum– pretty self explanatory 🙂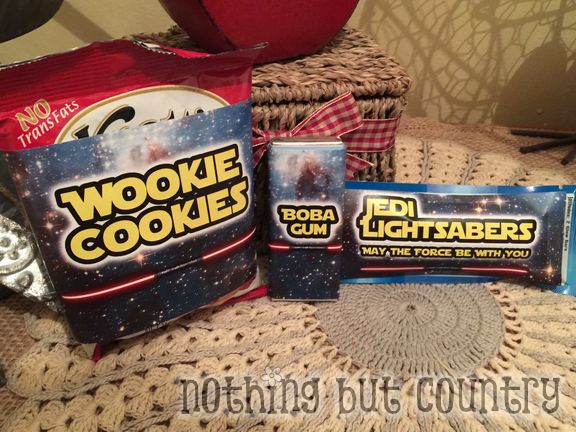 Bag of cookies (used raspberry shortbread)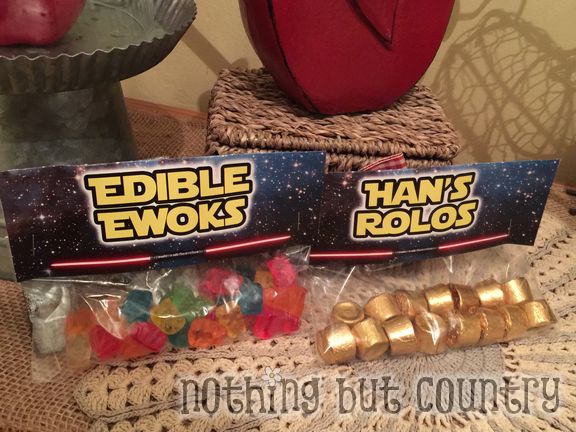 The tags for these 2 fit over the top of a sandwich size zip top baggie. I placed the candy in the bag, closed it and rolled it down a bit. Cut out the tags, tent folded them and put them at the top of the baggies and staple once on each side. Instant cute candy bags.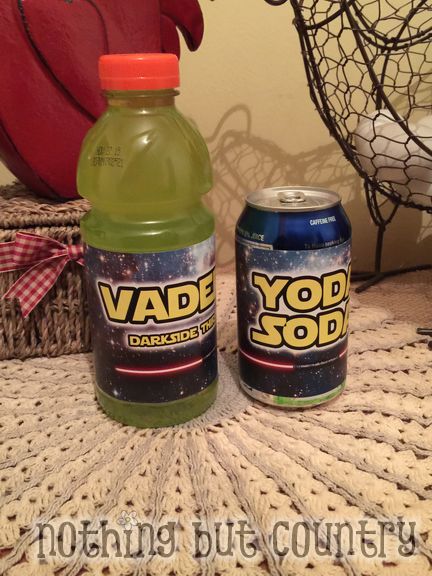 Sports drink and a lemon/lime soda for these two items.  Vaderade and Yoda Soda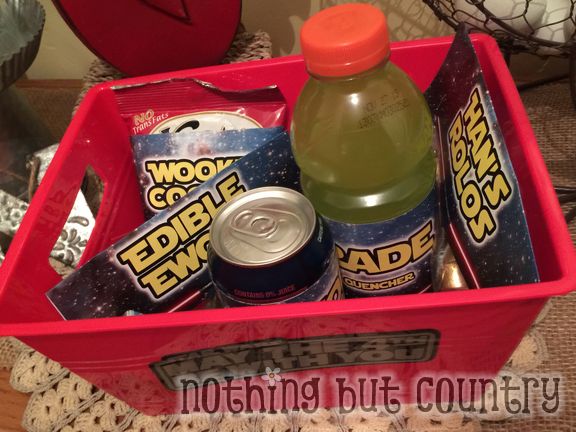 Put all the items into the container and they are ready for gift giving on May the 4th. My daughter can't wait to give it to her teacher next week. She is super excited.
I have PDF the tags for you to use. I am unable to take custom requests for sizes at the moment. You are welcome to this FREE DOWNLOAD to my wonderful blog readers. I tried to use standard sized items so that it was easy to match if you decided to do this.  This gift would be great for Father's Day as well. Something fun for any Star Wars fan!! 🙂