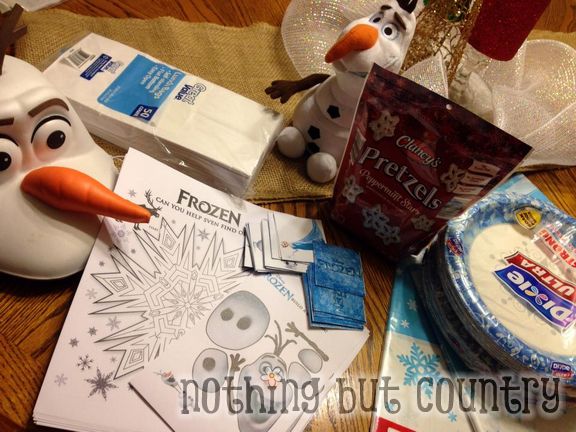 4th grade holiday parties can be hard. Especially picking a theme that is appropriate enough for all different beliefs during the holiday season. I decided to go with the ever popular FROZEN movie theme. Seemed appropriate for December 🙂  Being room mom I love to have fun little parties for the class.
I found all sorts of things online to help make this party possible.
One website I LOVE LOVE is TEACHABLE MOMMY
I used the Olaf cut outs from this website and had the kids cut the parts out and glue them on to white paper bags. This bag was used as a gift bag for a craft we were creating for the kids to gift their family.
We did stations and games.
One station was making the bags.
Next station was playing FROZEN Memory game. Also found on TEACHABLE MOMMY website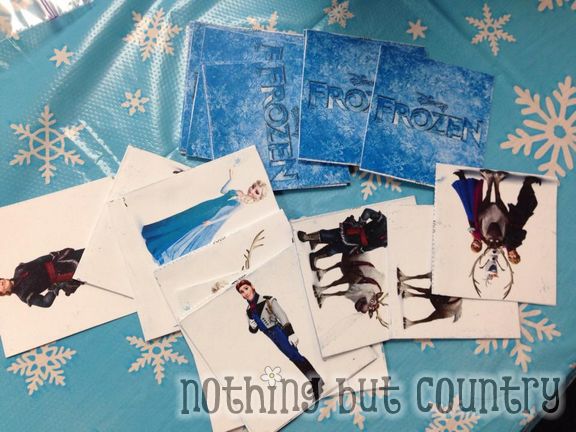 Next station was a maze puzzle also from TEACHABLE MOMMY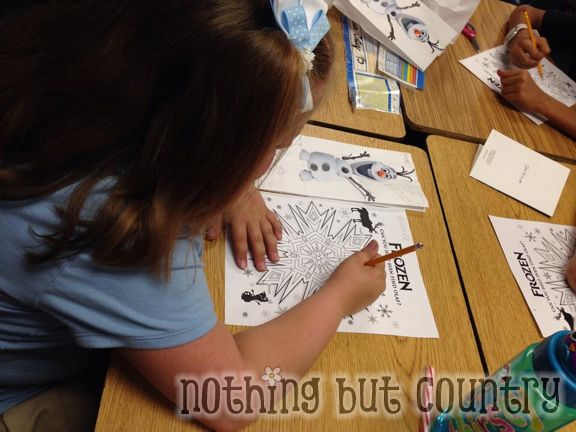 Another station was making snowman sugar cookies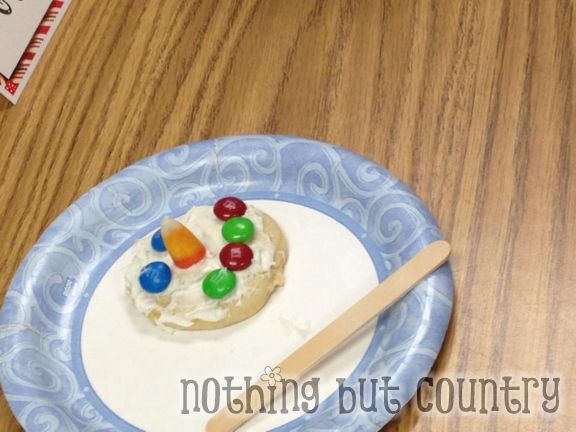 I loved the PINTEREST tip of using a wooden Popsicle stick for each person to spread their frosting with. GENIUS!!
Another station was making Frozen crystal art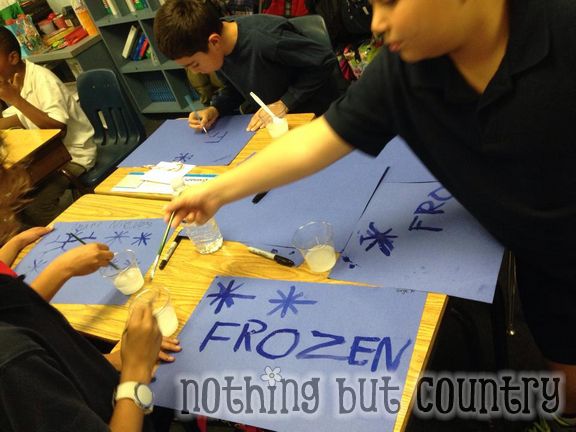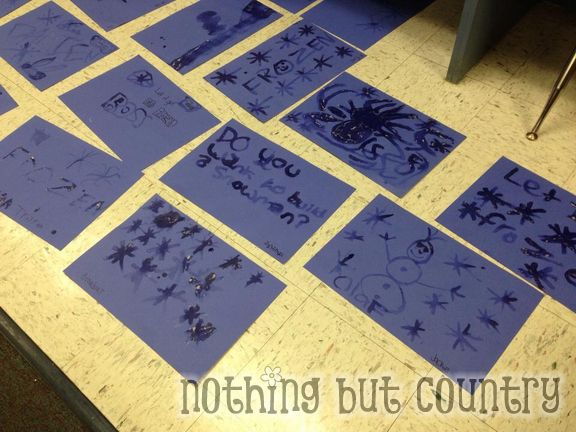 Using epsom salt and water- I found this at Sugar Bee Crafts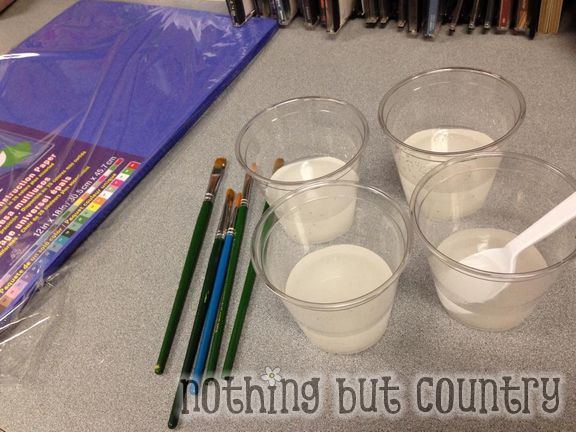 We played a team game of building snowmen. Broke up into teams and each team was given a roll of toilet paper and they had to wrap 1 person on the team as a snowman the fastest. This was VERY popular game and alot of fun.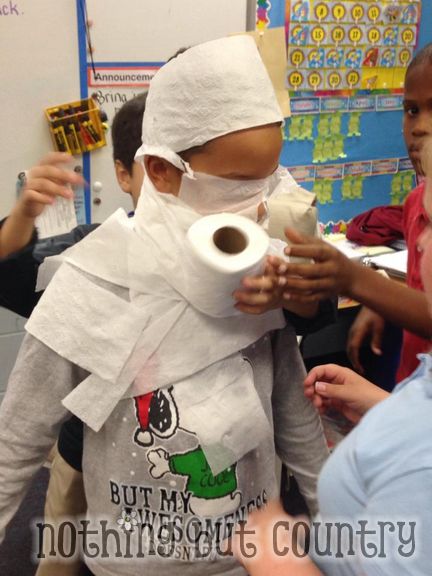 Our craft was making Snowman ornaments.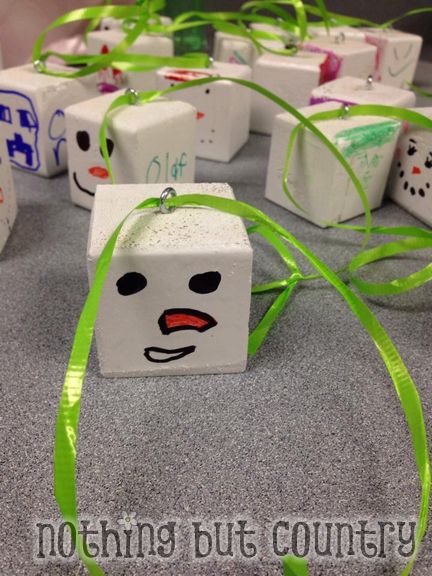 My husband cut out blocks of wood and painted them all white. We screwed on a small eyelet on top. Very inexpensive. The kids tied on curling ribbon and used permanent markers to create their snowman (some did minecraft) ornaments. It was quick and not messy and came out adorable!
Last but not least food and decorations!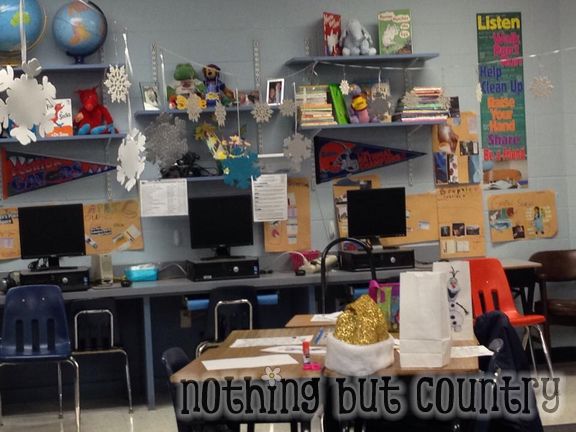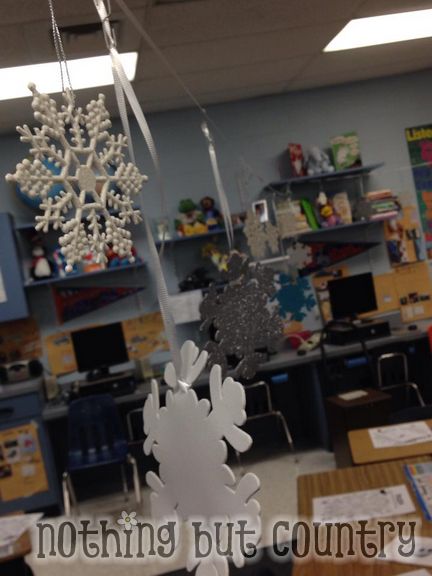 I took curling ribbon and just strug it from opposite sides of the room and then had snowflakes hang off that with a bent open paper clip. The kids helped me decorate really quickly. It was fun to have snowflakes everywhere in the room.
Our food were all related to snowman (Olaf)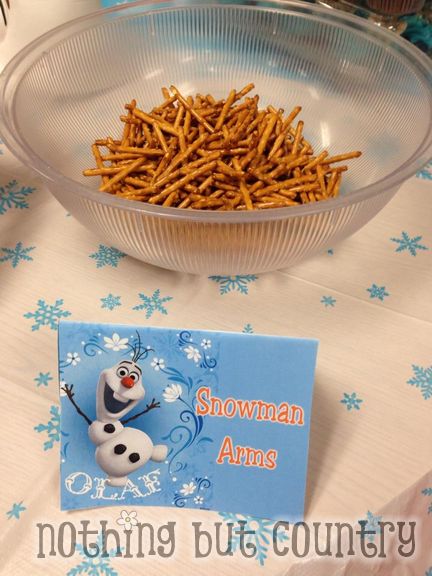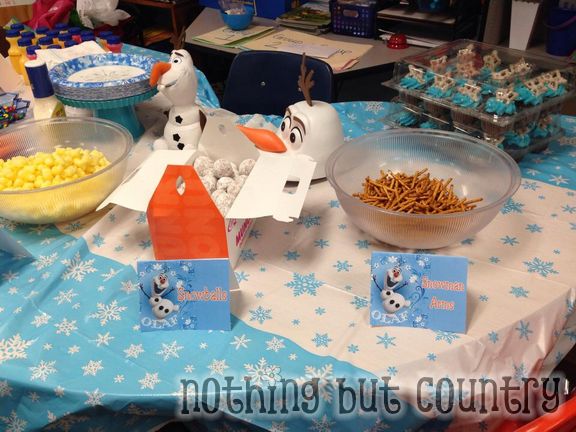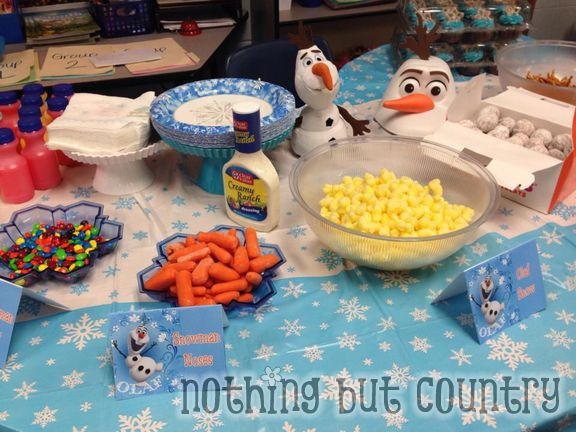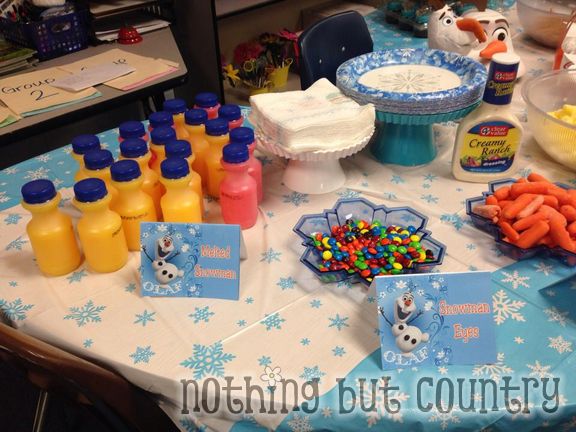 I made the tented cards myself, and the table cloth and snowflake items were all found at dollar tree or walmart. Parents all used the website Sign Up Genius
To sign up for various items to bring in for the party. We wanted to have a few healthier items to eat 🙂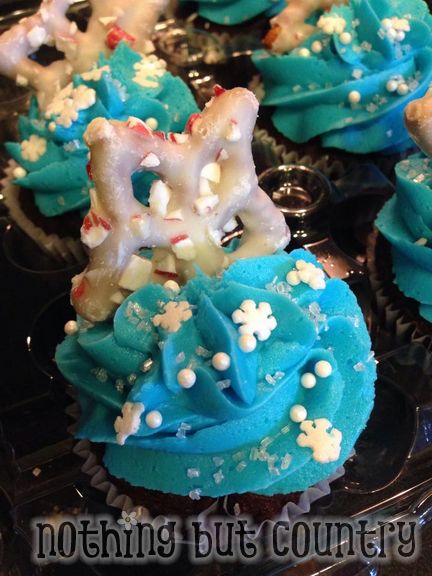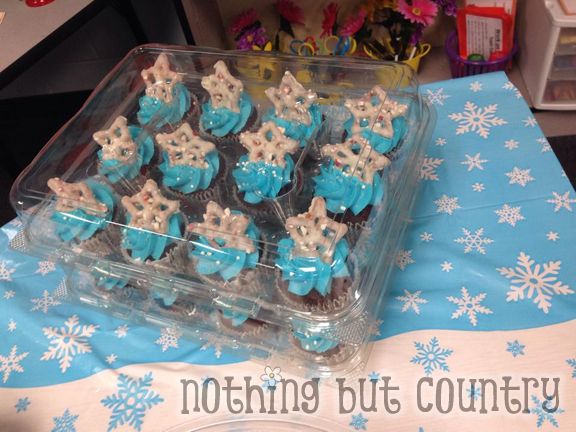 I love to create cupcakes and made snowflake themed cupcakes with snowflake pretzels on top that I bought from Aldi's 🙂
It was a very fun filled party with lots to do and very cheap for a large class. I got the biggest smiles and hugs from all the kids after the party was over. I love being room mom!