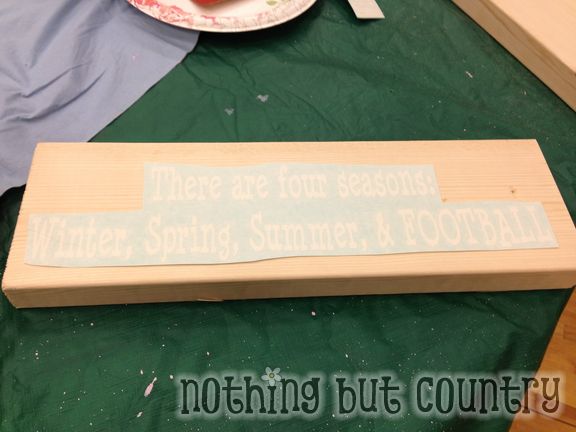 Another Pinterest Inspired project found here!
Another project the ladies at church loved and we all created our own version of. Cut white vinyl with my Silhouette.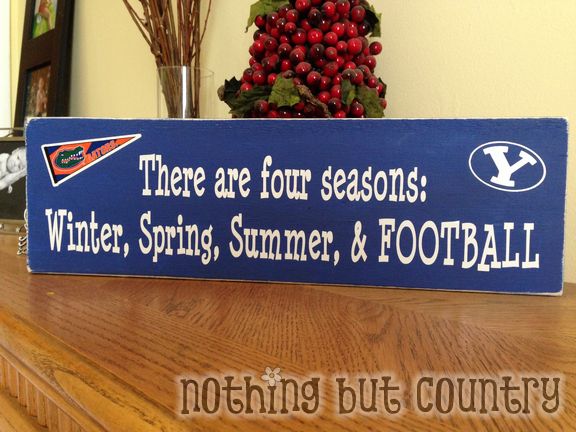 Painted the wood blue and sanded the edge and corners down a bit.
I added my 2 favorite team stickers onto the board. Luckily both teams share the same blue! LUCKY ME!
I love how this turned out!! I am ready for some FOOTBALL!!