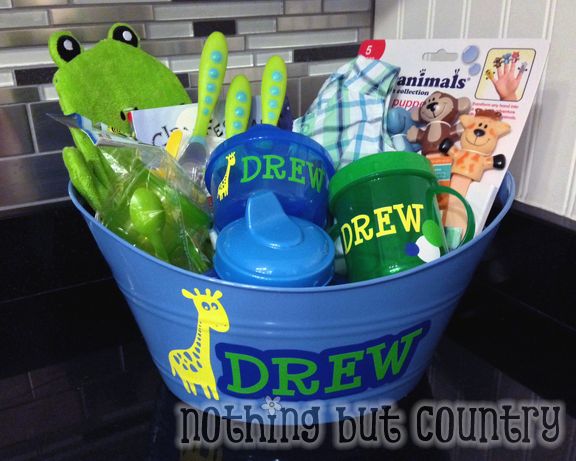 Yes another gift basket

  I am on a roll. However I couldn't post this one until I gave it to the recipient- she is a blog reader too

Her nursery colors are blue and green. So I went with that theme along with her nursery has jungle/safari animlas too. So using that I created this basket for her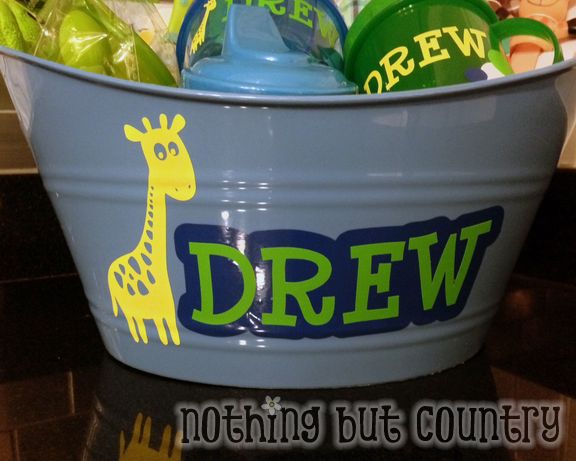 LOVE LOVE LOVE my Silhouette machine. I don't know what I would do with out it!!

  Added her new little man's name on the front of it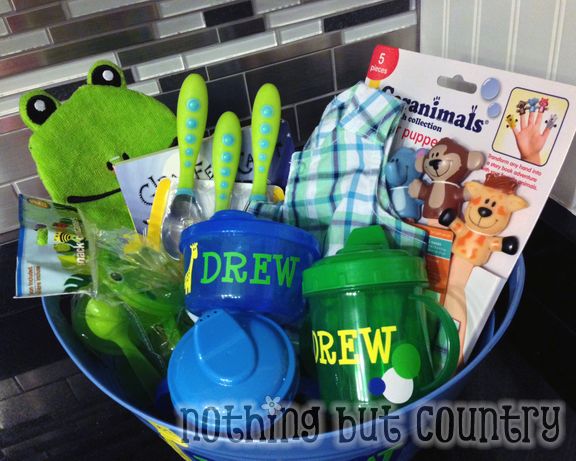 Filled it with lots of goodies!!!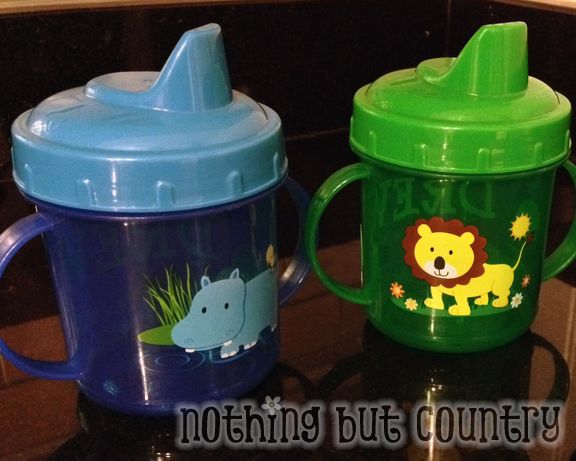 Found these cute sippy cups in her colors with safari type animals on it !! DOUBLE WIN!!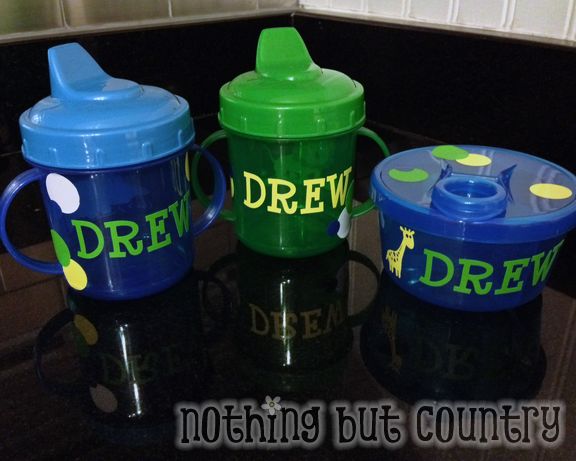 On the back of the cups added his name along with some fun polkadots. Along with a formula container too all decorated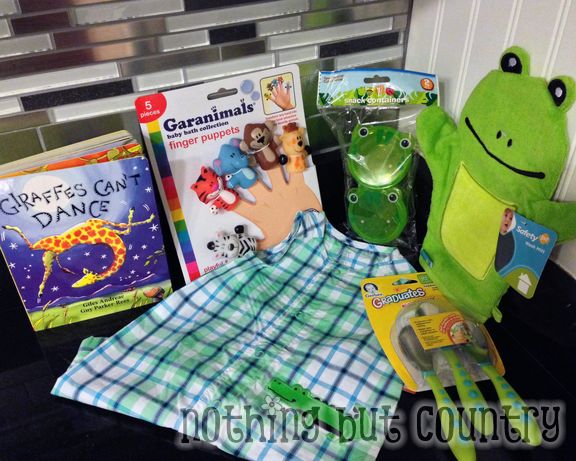 Found other cute blue and green or safari things to add to the basket as well. The outfit actually makes me super happy. We have this "thing" going on with the mom to be. She is a major FSU fan and she knows were a major UF/Gator fan.  I seriously thought about getting him a Gator outfit but when I saw this– this made me happy. JUST a small reminder that some GATOR fan loves them. So even though its green/safari etc. The gator means ALOT MORE in this gift!!! So each time he wears it, mom can't help to think UNIVERSITY OF FLORIDA. HAHA
I love these themed baskets. SO FUN TO GIVE!! However I think I am done for a while. Babies, graduations and end of the year… now on to a busy summer break!