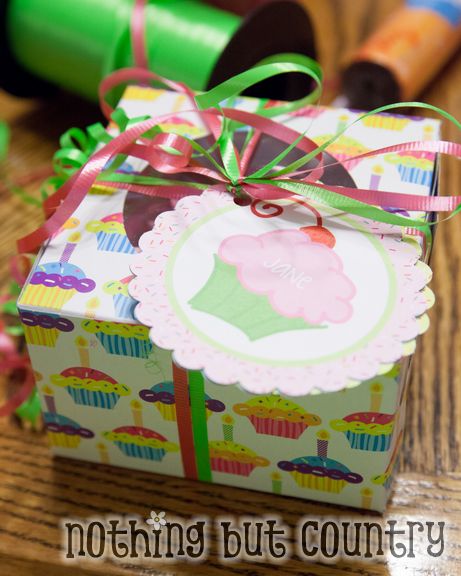 Looks like a gift but its actually my daughter's 9th birthday invitation 🙂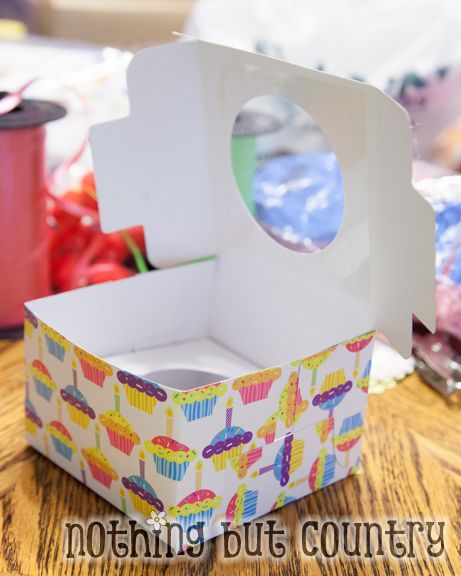 We bought these cute individual CUPCAKE boxes
from Amazon. They were the cheapest we could find. They are perfect for what we planned to do with them.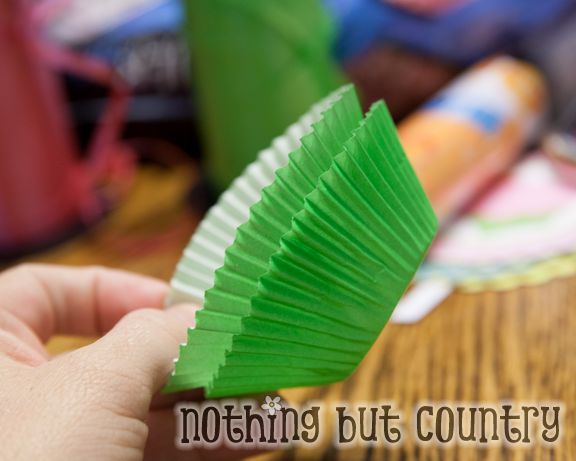 I first hot glued 2 liners together. SO that the colors were nice and bright and also to make it a bit sturdier.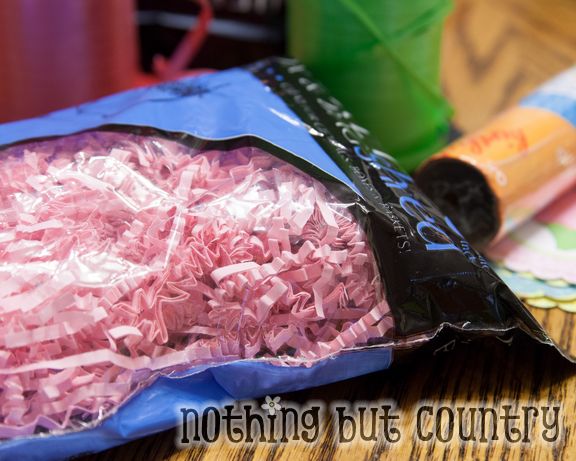 We hit the Dollar Tree and bought pink crinkle paper.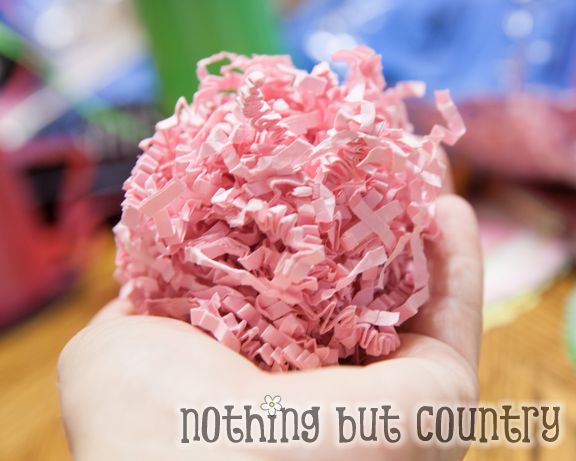 Took a handful of the paper and pressed it into a ball like this.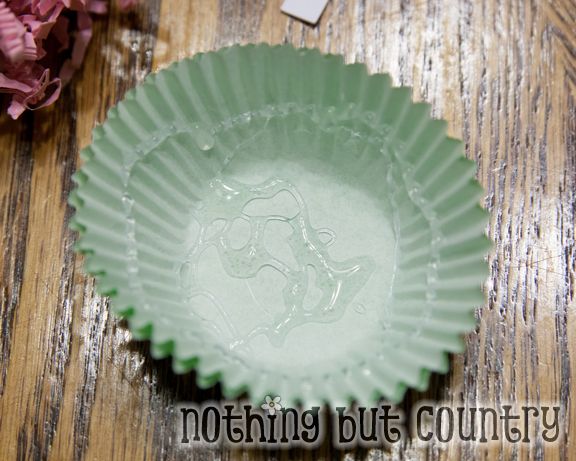 We then filled the inside of the cupcake liner with more hot glue all over the inside.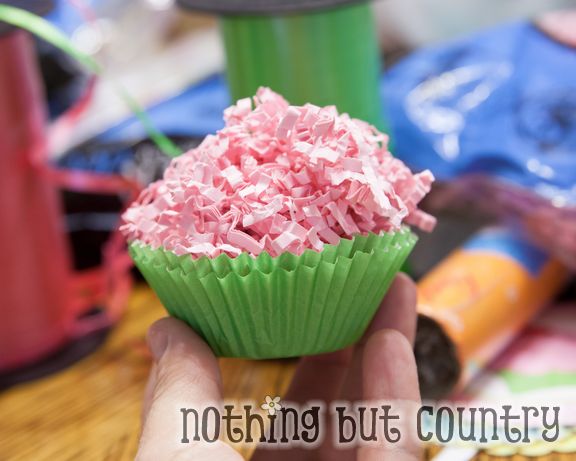 We glued our ball of paper inside of the liner.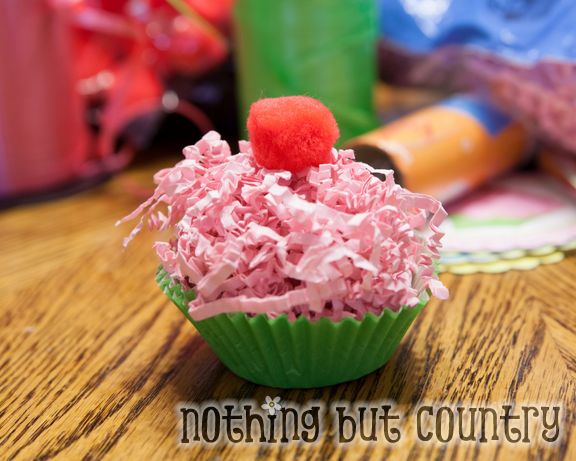 We then glued a pom pom to the top.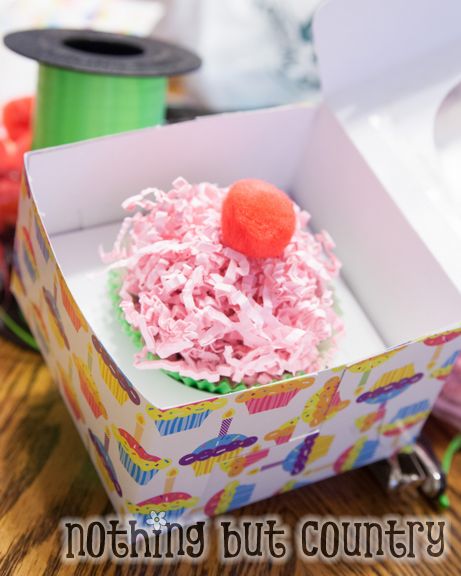 Here is what the cupcake looks like in the box.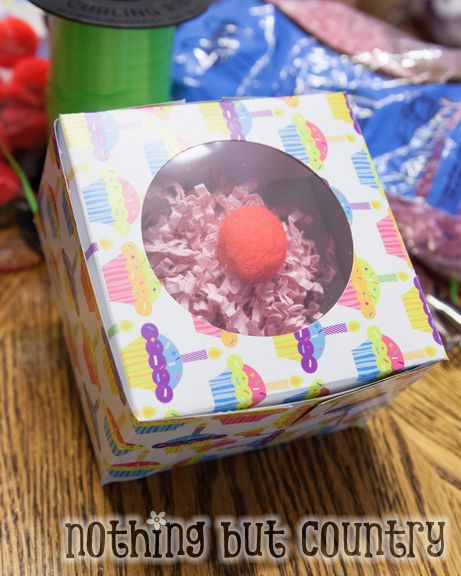 Closed the box it looks SOO SOO CUTE. 🙂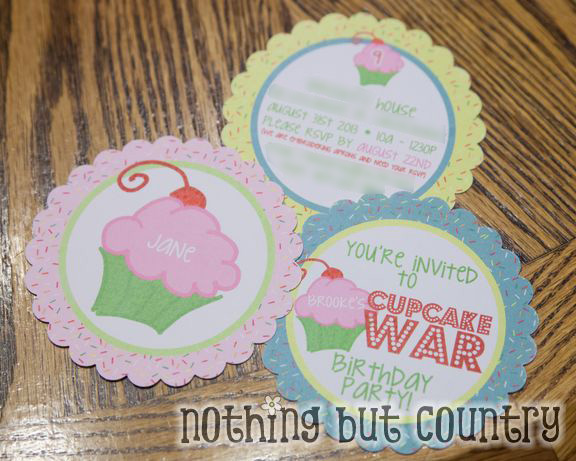 Then to invite the friends over we made the invitation on 3 parts. First the name of her friend, then the 2nd card talked about what type of party we are having and then the 3rd card had all the invitation on when where and RSVP.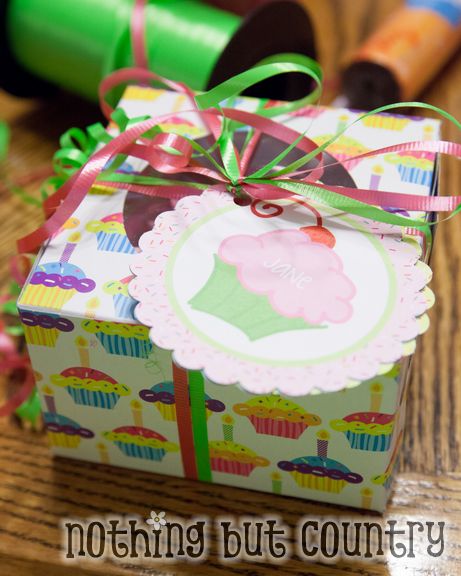 We punched a hole in the 3 cards and tied it to the box. My daughter passed a box out to each of her friends to come to the party. The responses she got was so sweet. The girls were beyond excited to get a Birthday Invitation like this 🙂  It was extremely easy to do with my daughter and she could help put them together easily.
The cupcake graphic I made myself and drew then scanned into photoshop and colored. I know many may ask me where I got the graphic so I thought I would mention here that it is a custom graphic made by me to be used for her party. If you are interested in it let me know 🙂
She is looking forward to her Cupcake War Birthday Party