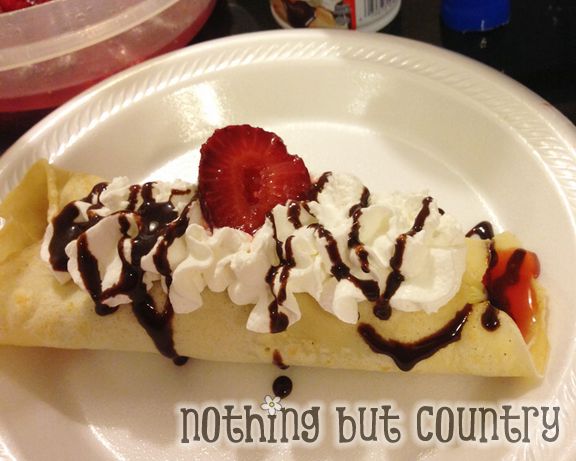 I always have left over crepes when I make Manicotti.
My favorite thing to do with the left overs is make a very easy dessert with them.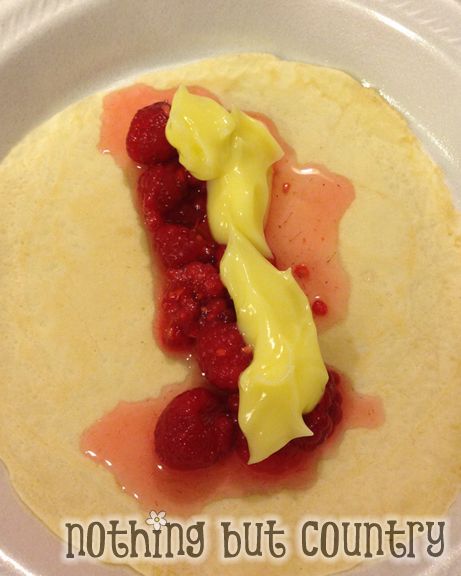 Raspberry filled or…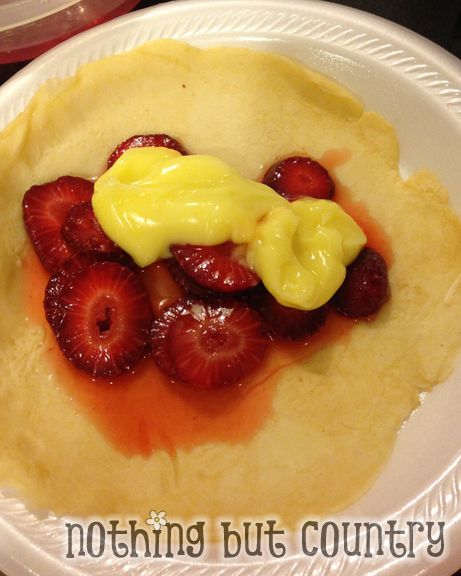 Strawberry filled.
I prepare the fruit by cutting the strawberries or raspberries up and sprinkling a generous amount of sugar to it. And adding a few tablespoons of water.  Mix it up well and allow it to sit for a few hours. The berries will sweat and make a sweet sauce. I usually make this either first thing in the morning or the night before.
I then make a bavarian pudding or vanilla pudding. Whatever I find in the store. Usually its just an instant pudding. You do not need alot. I make a small box.
Add fruit and some pudding and roll up the crepe.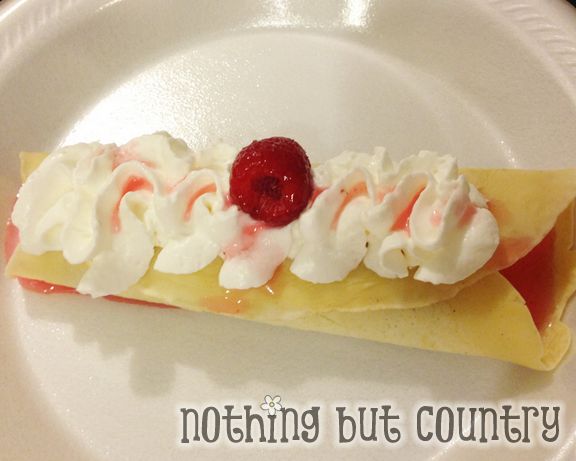 Add some whipped cream, more fruit juice and sometimes….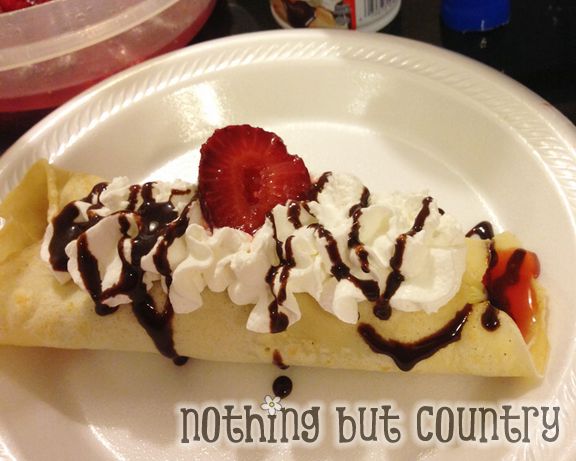 Drizzle on a little bit of chocolate syrup I usually have on hand from my children having ice-cream.
I have even taken nutella and melted some in the microwave and drizzled it on.
You can do all types of fruits and toppings. They are so delicious!!!
Ingredients:
Crepes – makes approx 19 large
2 cup all-purpose flour
4 eggs
1 cup milk
1 cup water
1/2 teaspoon salt
1 stick butter, melted
Directions:
1. Blending all the ingredients in a blender for 10 seconds.
2. Put blender in the refrigerator for 1 hour minimum to allow air bubbles to rise.
3. In a medium/medium high small skillet with EVOO sprayed make crepes. (or any cooking spray) Cooking on the 1st side for 2-3 minutes and 1 minute on the other side. Allow to cool.