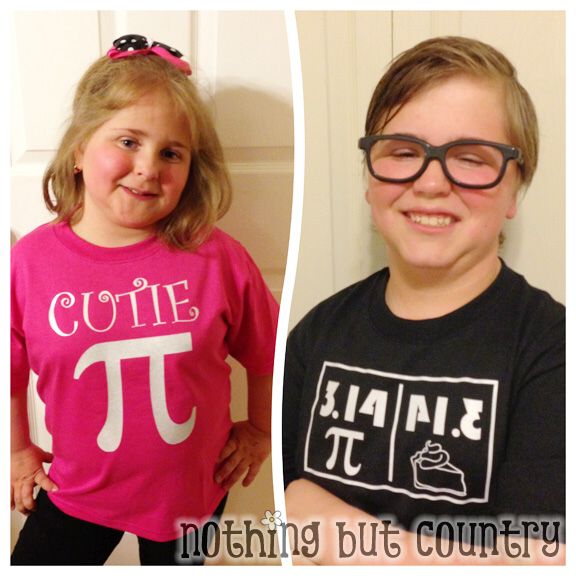 We celebrate anything we can have a fun family activity doing. 🙂
Pi Day is March 14th or 3.14  It's a day you can eat PIE or anything to do with PI.
I decided to make my kiddos some shirts they can wear next week on the 14th to celebrate and spread PI day awareness 🙂
I haven't decided what we will have for dinner that night but I know it will involve PIE of some sort. Probably a PIZZA PIE and then PIE for dessert 🙂 YUM YUM!! I think my kiddos would enjoy that!! (ME TOO!)
Last year we had Apple Pies from McDonalds. Was a quick dessert because we had just moved prior to PI day. I created Labels for those pies – SEE POST HERE FROM LAST YEAR.
I planned ahead 🙂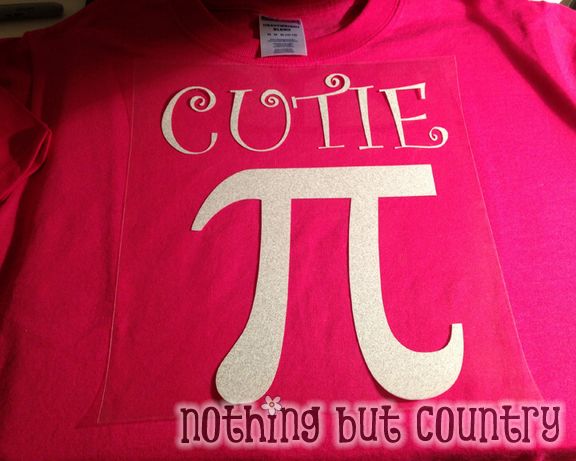 I used Silhouette White Glitter iron on vinyl. First time I have used it and I LOVE IT. I like that it is so glittery and pretty. Very appropriate for my CUTIE PI shirt.
I am sharing the SVG file for this shirt if you are interested. –  CLICK HERE FOR DOWNLOAD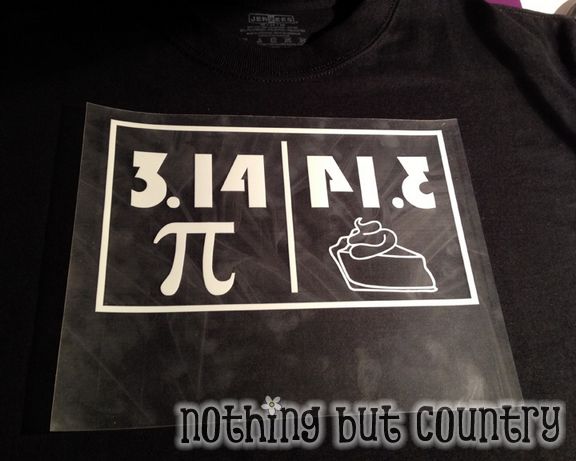 My son wasn't keen on having a CUTIE PI shirt and he looked on the internet for different ideas. He saw a MEME and wanted a shirt like this. Created it first in Photoshop then brought it into SILHOUETTE and traced the design I created. Pretty close to what he had in mind. I like that the pie has some whipped cream on it.. YUMM!!! My kinda pie!!
I also have the SVG file for sharing of this above design – CLICK HERE FOR DOWNLOAD
l used white iron on vinyl for my son's shirt.
I had to hide the shirts from my kiddos. As they wanted to wear these immediately to school. Need to wait 8 more days 🙂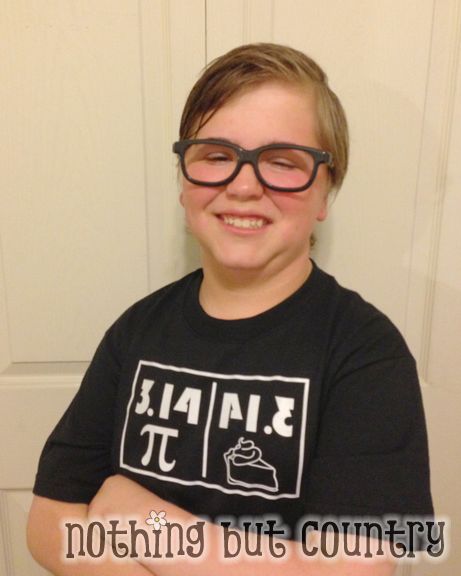 (He added the fake nerdy glasses to help with the full effect)
We love to celebrate and now my 8 yr old has a bit of an understanding of what PI is. 🙂 Not too many do so this is a great education for her as well!
If you use our files would love you to email us a photo of your project!