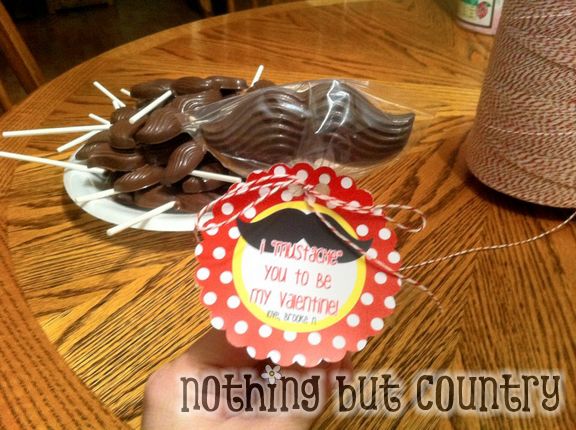 This is the valentine my daughter gave away to her classmates last year. However I was in the middle of making these while we were moving to a new home. I forgot to blog more about this 🙂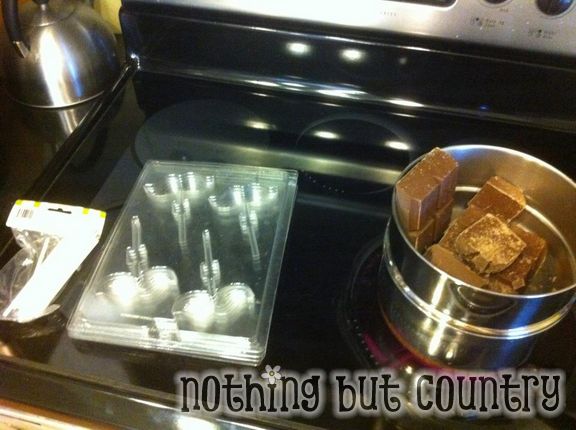 I melted chocolate in a double boiler and used Mustache Lollipop Chocolate Candy Mold
and some Lollipop Sticks
Melted the chocolate into the molds and allowed them to harden.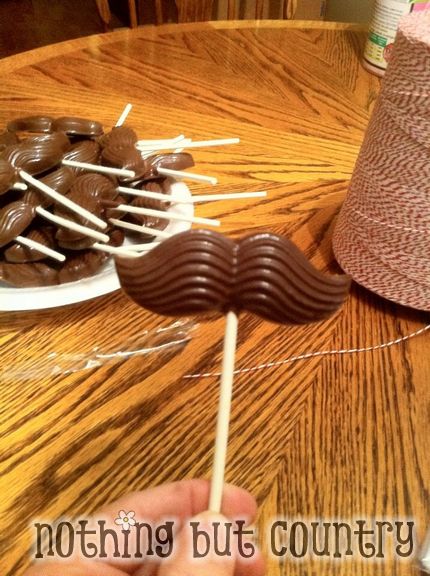 Once I made them I then bagged them up individually and used bakers twine to tie them off and add a cute label which I have included here for you today 🙂
They were a big hit. The kids loved love them!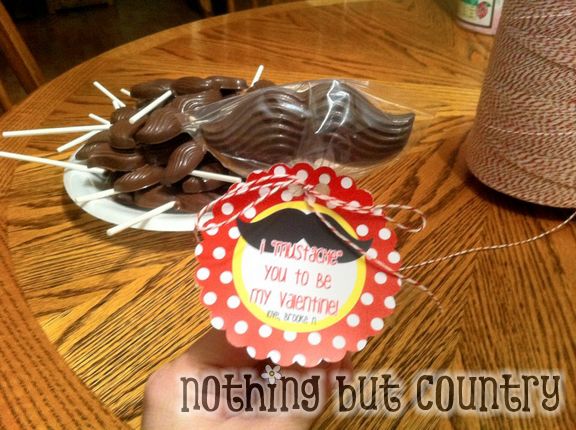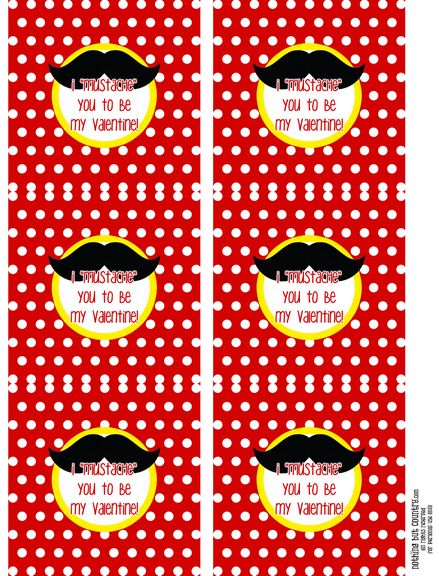 CLICK TO DOWNLOAD
I used a 3 inch scalloped punch
but you may use a 2 1/2 inch as well or a circle punch or  cut it out as is 🙂
HAPPY VALENTINE'S DAY!!