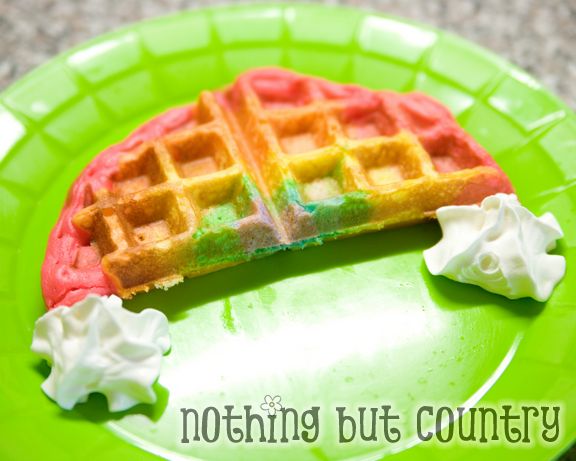 I loved making this last year for the kiddo's for breakfast. I will admit- it was alot of work. But its a MUST TRY and so very fun!!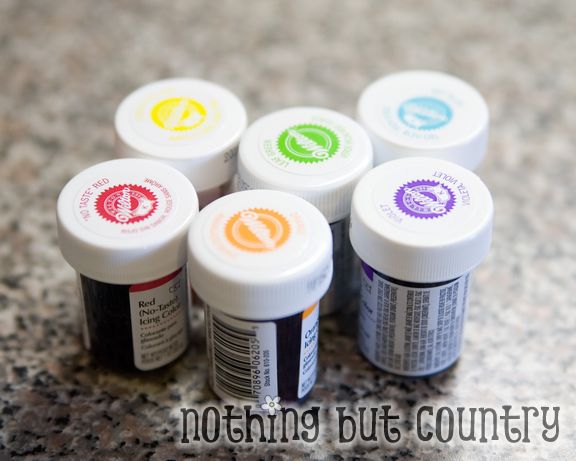 Rainbow colored food coloring ready….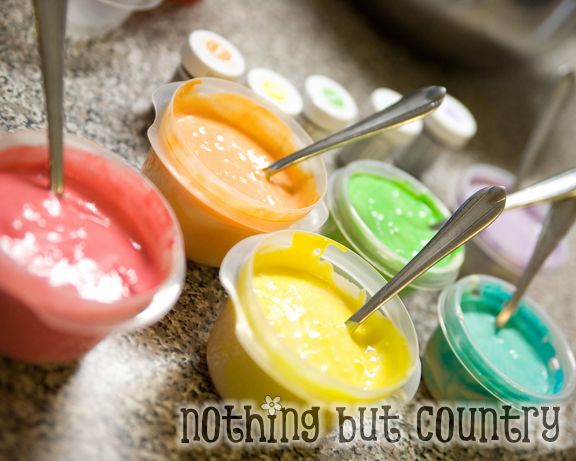 Mixed up pancake mix into 6 bowls and colored each. You will need more red than you will need purple. Next photo should explain way… (red being on the outside)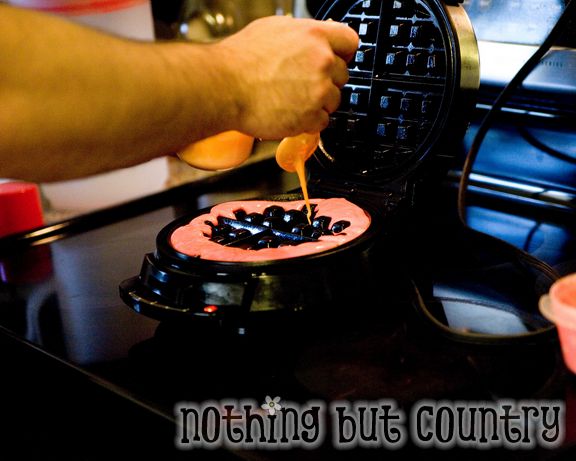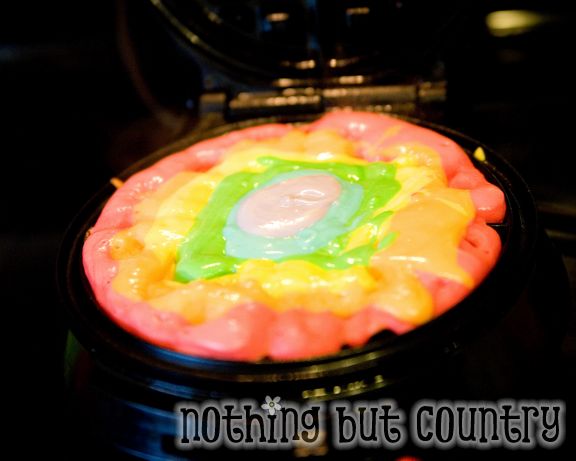 Pour your batter onto a greased waffle iron. Red on the outside, then in order of the rainbow.  (red, orange, yellow, green, blue, purple)  You won't need very much purple batter at all. So make more red and orange 🙂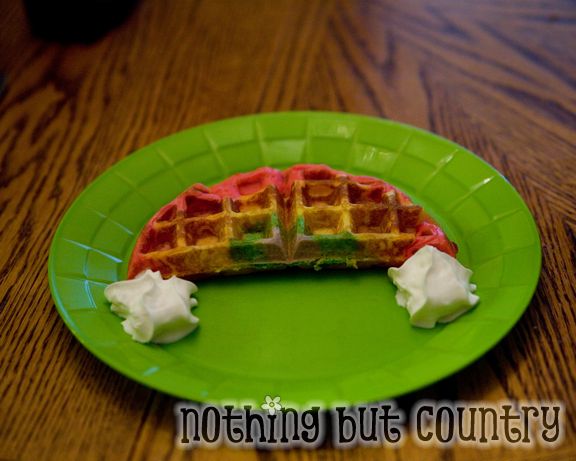 Once they are cooked, break them in 1/2 and you have yourself a rainbow.  Yummy whipped cream for the fluffy clouds.. DELISH!!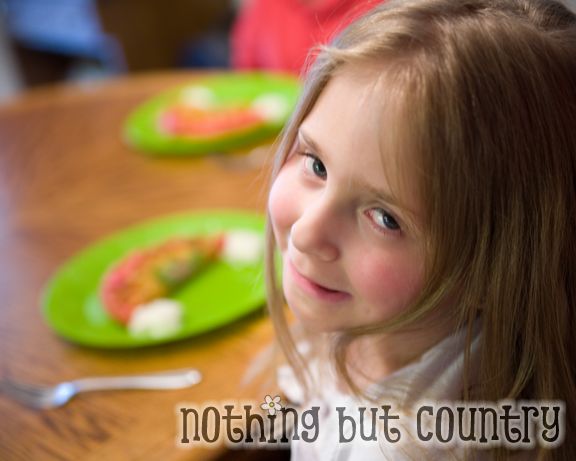 My kidlets really enjoyed this breakfast. They couldn't believe they looked just like rainbows 🙂  They were so much fun to eat 🙂
Happy St. Patrick's Day!!!