Again – I apologize for the iphone photos. We were still unpacking into the new house we moved into. But again- never will we miss a chance to party 🙂
Mardi Gras was alot of fun. We got to teach our kids what it meant and what Fat Tuesday is. We also got to try some new foods.
Shrimp Etouffee, Crawfish Boil with Sausage and Garlic & King Cake.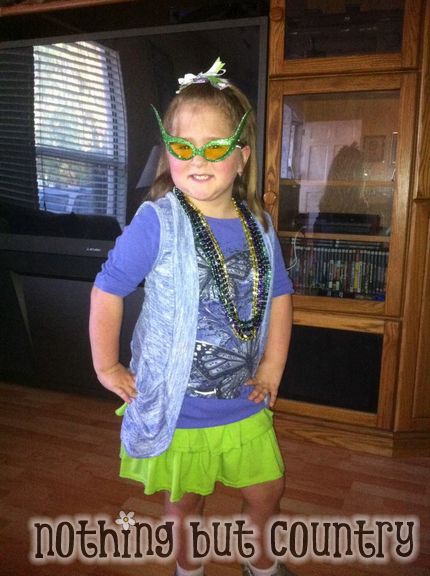 My daughter dressed up in her best Purple & Green for School and went to school with Flair. She loved it. She looks so cute and is such a ham!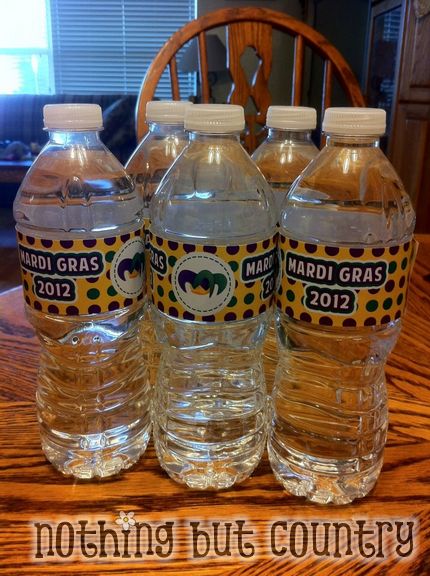 Put labels on our waters 🙂 It helped with our decorations 🙂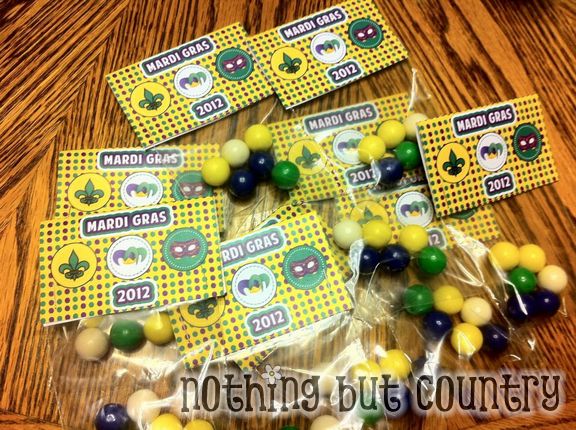 Made some Mardi Gras toppers and bagged them up with Mardi Gras coordinating color gumballs. My daughter passed them out to her classmates in school.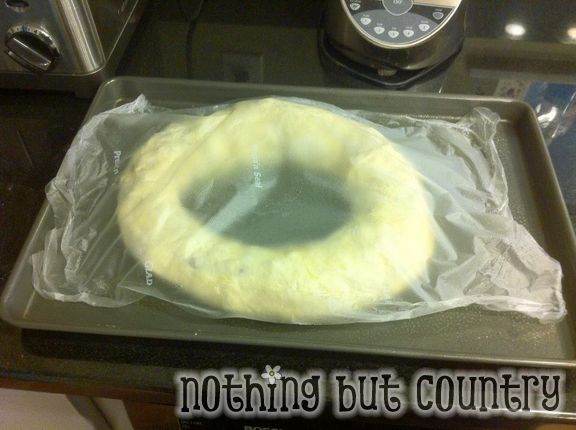 My king cake in it's final rise. Inside it is stuffed with pecans, brown sugar, cream cheese, cinnamon & juicy raisins. It was SOOO GOOD! (no baby- less of a choking hazard! 🙂  )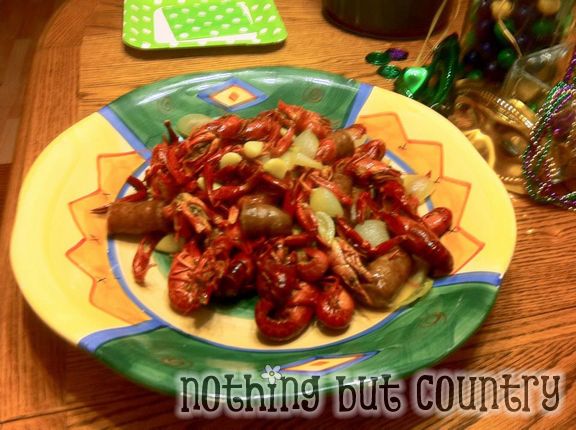 Our delicious crawfish boil and sausage. This was really good actually! 1st time for crawfish and liked it!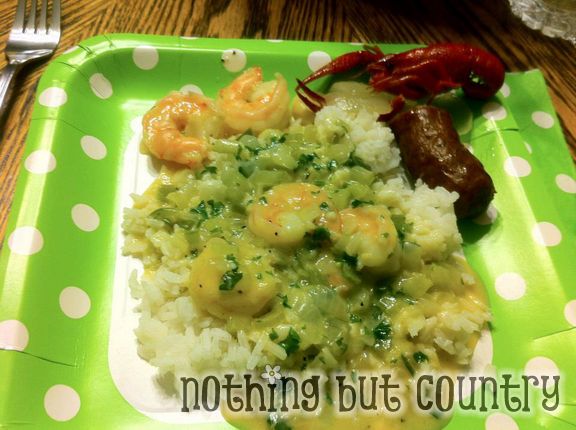 Delicious Shrimp Etouffee and Crawfish/Sausage for dinner. That is quite a mix 🙂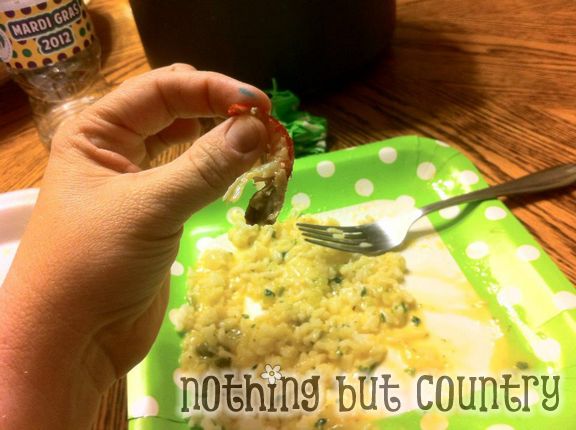 My crawfish tail. Chad was the master crawfish peeler. We couldn't get the tails out as good as he did. So he ended up doing them for everyone at the dinner table. HAHA. I even sucked the head of one of those mud bugs. 🙂 Tasted good but once was enough for me.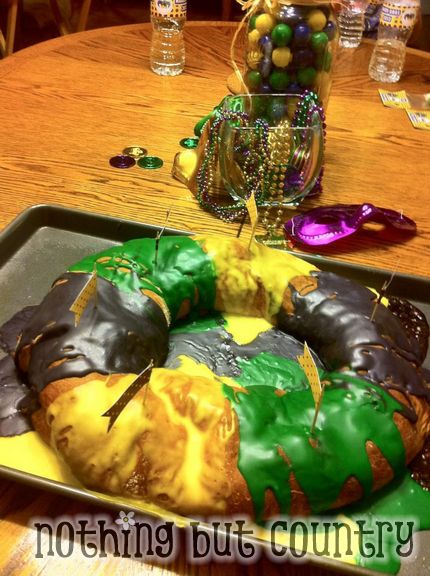 Our king cake all iced in purple, yellow and green 🙂  Even had some beads and fake mardi gras money on the table for decorations 🙂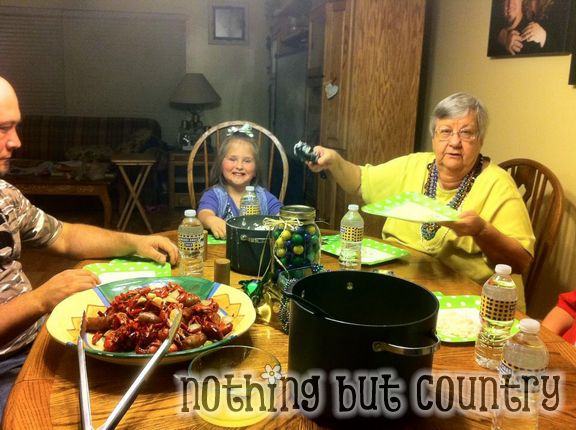 Most of the party goers. We invited my mom over for dinner. 🙂 She is an amazing cook herself!! But when we do something "different" we have her over to try our attempts 🙂 Usually we are pretty successful.  She cooked for us numerous times during our move and transition so we owed her 🙂 Plus she is alot of fun to party with 🙂  She even came dressed up in all her beads! She rocks!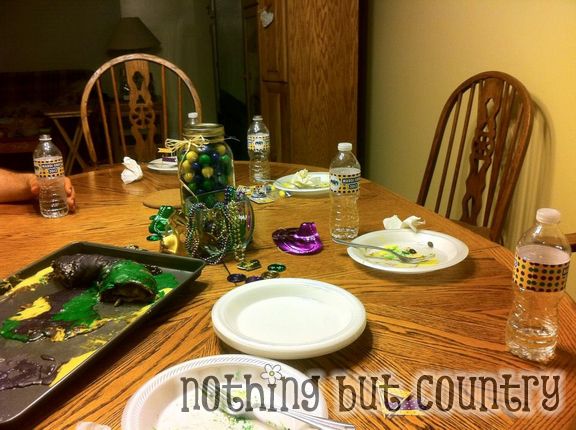 Lastly— damage has been done. Dinner & Cake eaten and enjoyed and everyone left the table for me to clean up 🙂 Successful dinner party at the North's again!  We will do it again next year for sure!!