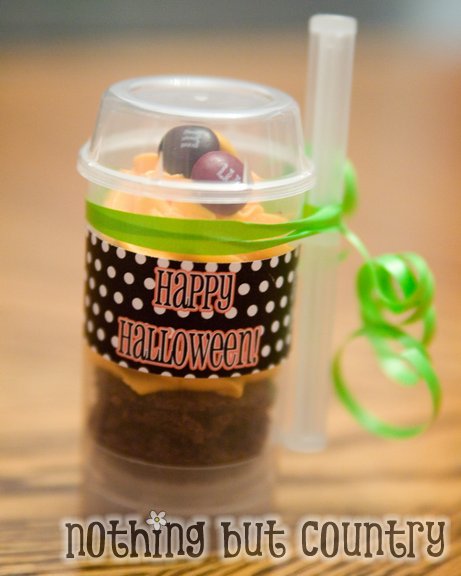 Wrapping up the last of my Halloween treats and will be moving on to Thanksgiving. 🙂  These were a hit at my daughters 1st grade class. 🙂  I loved how they turned out.
I purchased these wonderful push pops from – http://www.culinarydirect.com I love their quality of their push pops and you can't go wrong with how cute they are!!! Conversation pieces for sure!!
I didn't want to deliver them fully assembled because of how hard it would be to transport almost a dozen and a half push pops. So I allowed the party goers to snap in their own push pop stick and enjoy their treat. (Easier to assemble this way honestly)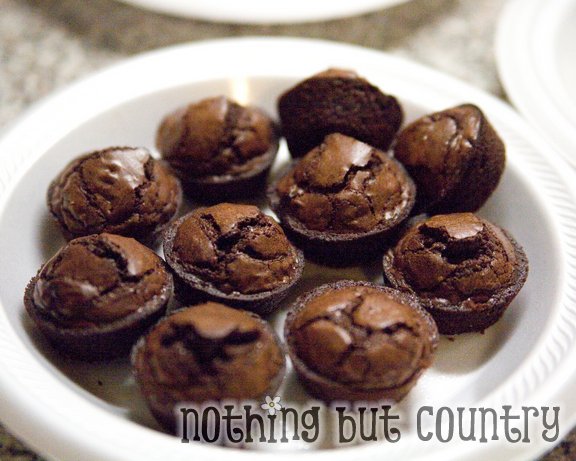 Started off making using just a standard brownie mix- baked them in MINI cupcake pans. So essentially they are brownie bites 🙂

Pulled out my FALL M&M's for decorations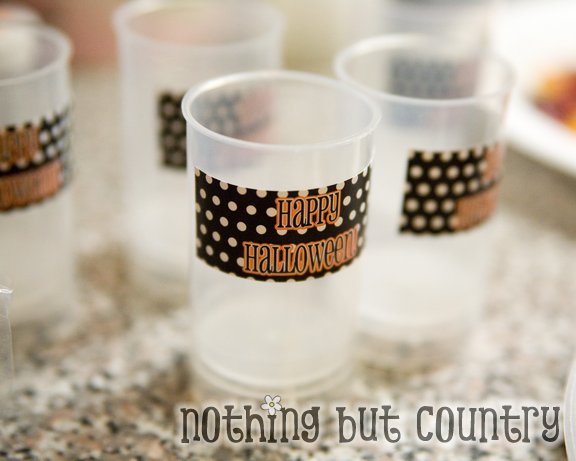 On the front of all the Push Pops added a fun sticker. I printed all the stickers on a full sheet of 8 1/2 x 11 full sheet address label and cut them out- so all I had to do was peel and stick 🙂

I own a bunch of different size circle cookie cutters. This particular size fits right into the push pop so I know when I trim down the brownie it will fit in the push pop.  If you don't trim it, probably won't fit into the push pop. As it is a tad bit bigger.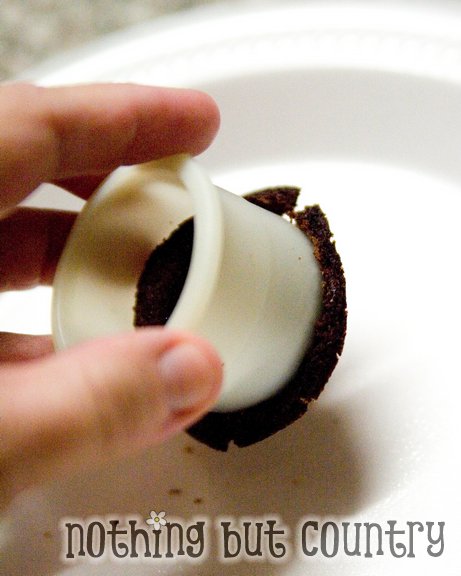 Pushing the cutter right down the center of my brownie bite to trim off excess.  (And the excess didn't go to waste- the best part is the outer crust I think!!)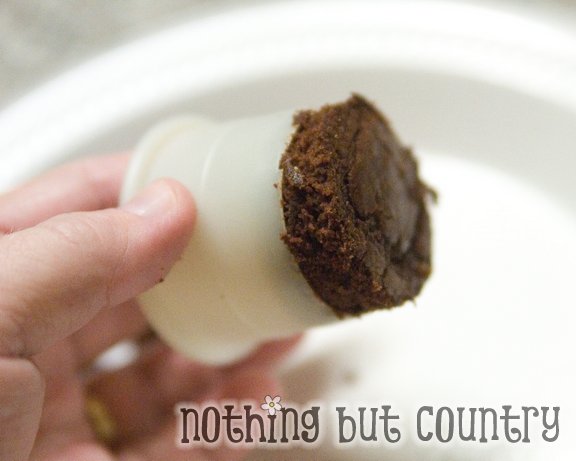 Pop out the brownie bite. I turned my brownie bites upside down before I trimmed them. So the bump from baking actually flattened out from the pressure of cutting them out. Which  I wanted a flat top brownie bite anyways. So it works out great for me that way.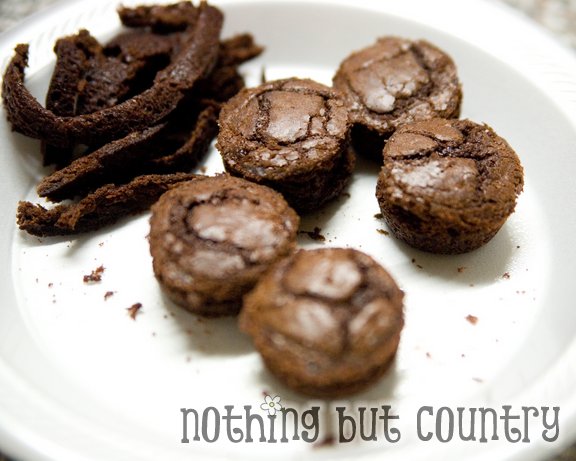 Bronie bites all trimmed and ready for assembly.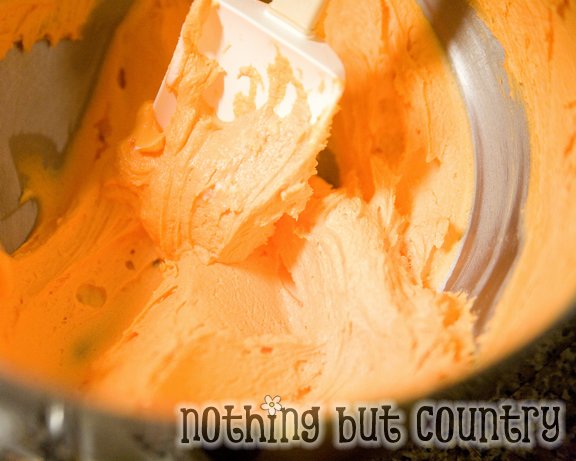 Mixed up a simple butter cream frosting with lots of orange coloring in it.  (2 sticks butter, 4 cups powder sugar and a few tablespoons of water)  I didn't want to need to refrigerate these.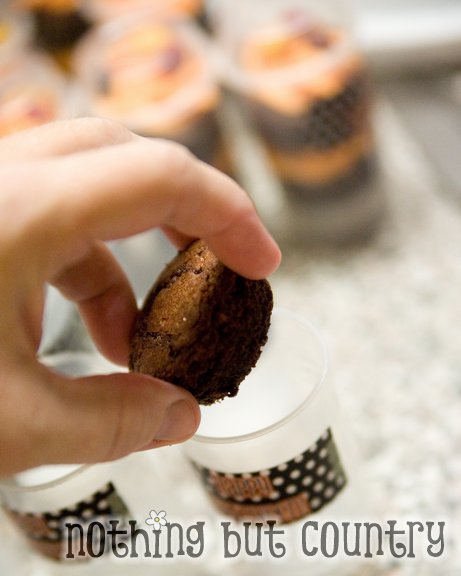 Drop in your 1st brownie bites….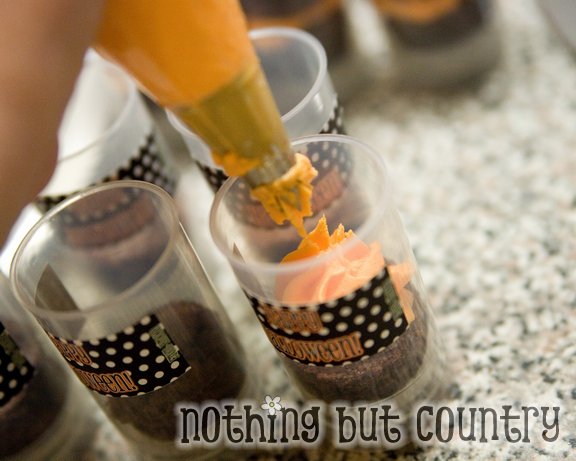 Pipe in a layer for yummy frosting…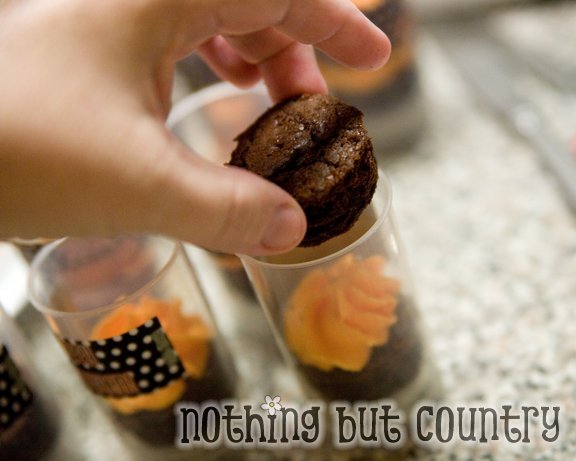 Drop in your 2nd brownie bites…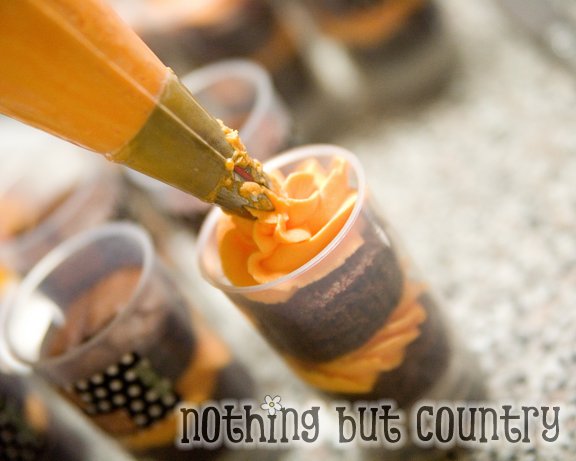 Pipe on yummy frosting one more time 🙂

Top with M&M's 🙂 YUMM YUM!!! More chocolate the better right?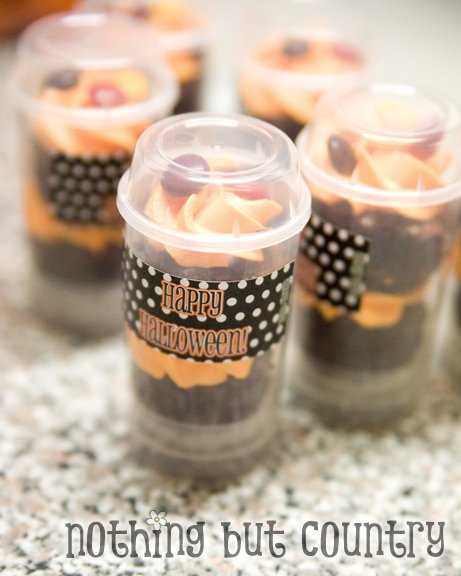 Cap them and can prepare to finish by tying on the sticks.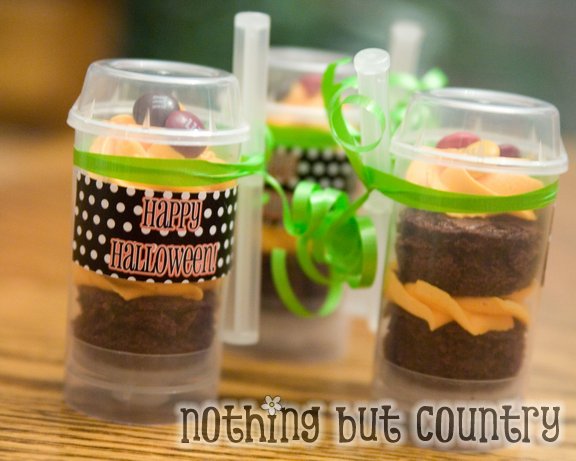 I simply used curing ribbon to tie on the sticks so they were easy to slip right off and get to enjoying the yummy treats 🙂
I love how they came out!! I can't wait make more for the upcoming holidays.
So this wraps up all my Halloween posts. I can't wait to dive right into Thanksgiving time WOOHOO!
ENJOY!!