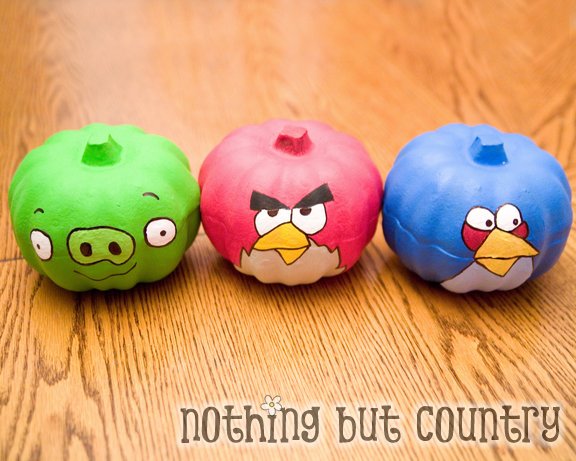 Our Dollar Tree store sold these carvable pumpkins. We decided to paint them up instead. Was quite fun!!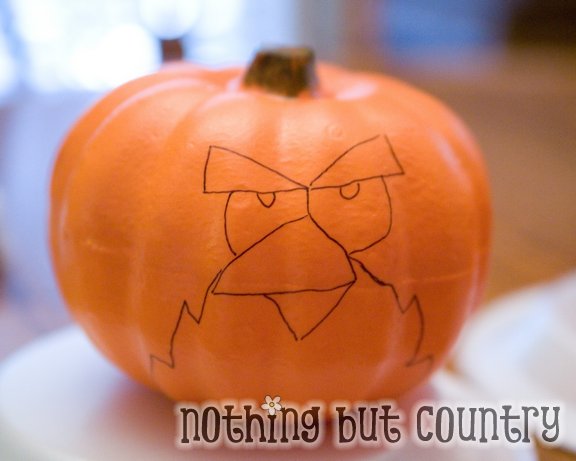 I am pretty good at simple hand drawing. So I took a permanent marker and drew all our faces on our pumpkins.  So the kids had lines to follow to paint in.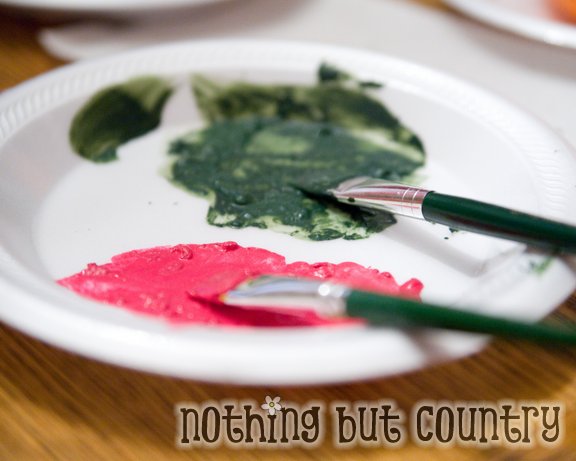 We love using Plaid FolkArt Acrylics. They are so vibrant and coated the pumpkins great. We also used their brush set in various sizes for our project.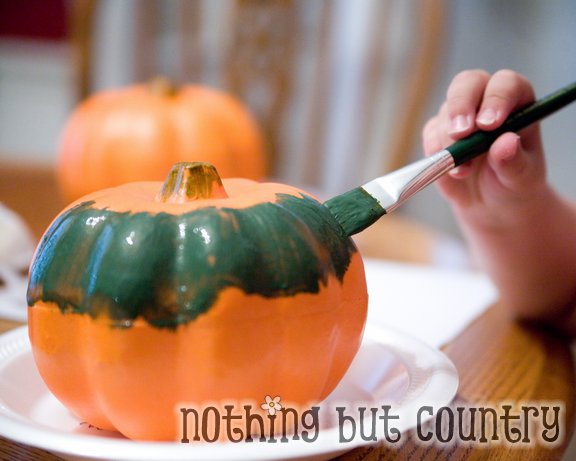 My daughter started on her pumpkin. (Yes its Dark green and later she repainted it a more vibrant lime green)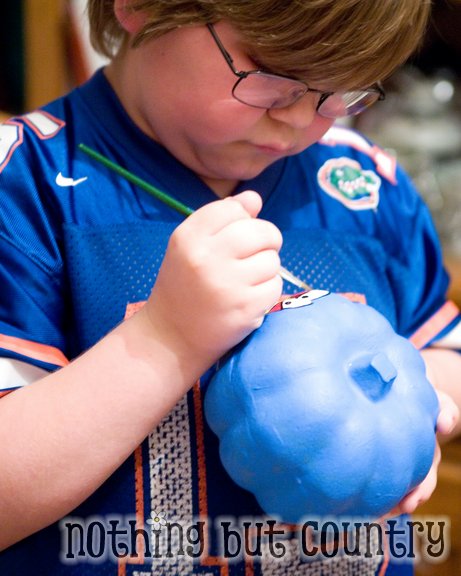 My son worked on his blue Angry Bird.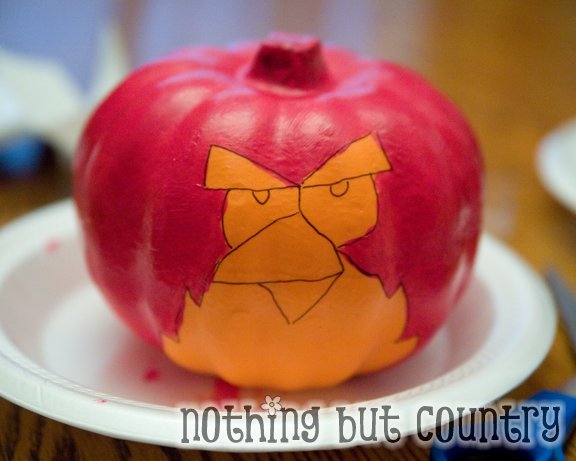 We simply painted the pumpkins with our paint following the lines.
Once they were all painted, and dry we took our black permanent marker and re-outlined the entire face in  a thicker marker. Giving it a nice crisp clean look. I love how all our pumpkins turned out.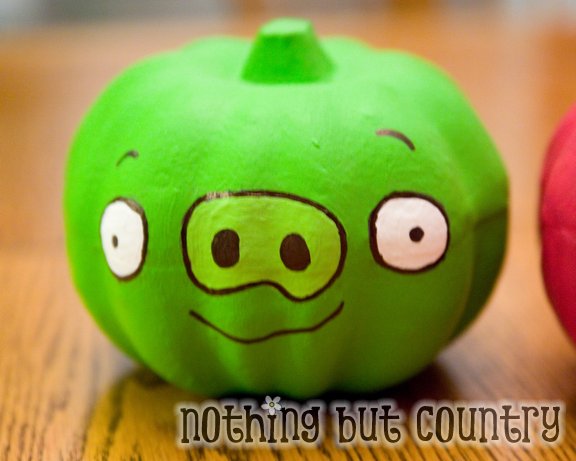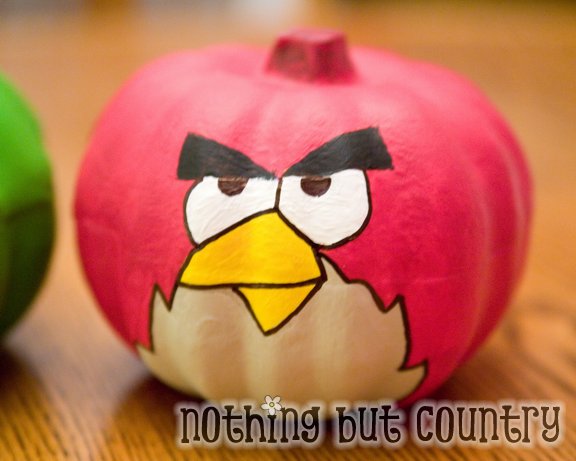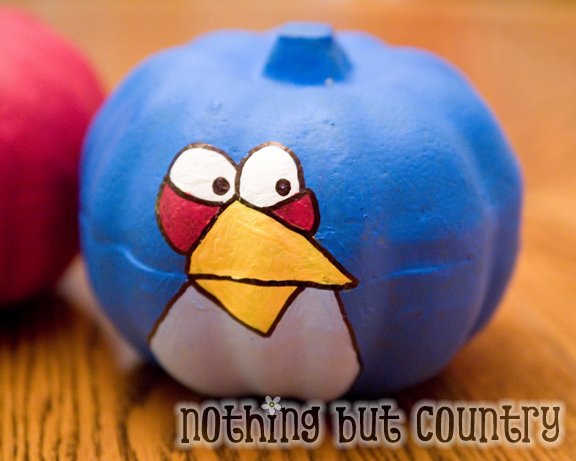 Now I want to head back to the Dollar Tree and see if they have any more- and maybe finish up the collection of birds!! 🙂
This was a fun craft to work on with my kids. They enjoyed it as much as I did 🙂