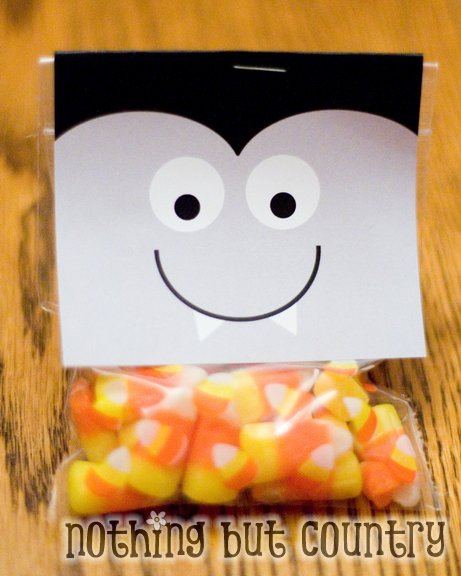 I had planned to bag up some candy corn (as we have way too much in this house and needs to be given away). I wanted to make a tag that says 7 days till Halloween for the kids in my daughters class.
I was browsing Pinterest today and came across this link. "Count's Teeth" I thought HOW CUTE!!! Then I realized I could play off that for "Counting Down" as I had originally wanted.
Pinterest link to the original owner being – KatherineMaries.com her's is so cute. However I just do not have the patience to cut out all the pieces to make it as cute as hers. So I created one in Photo Shop. My favorite program ever. 🙂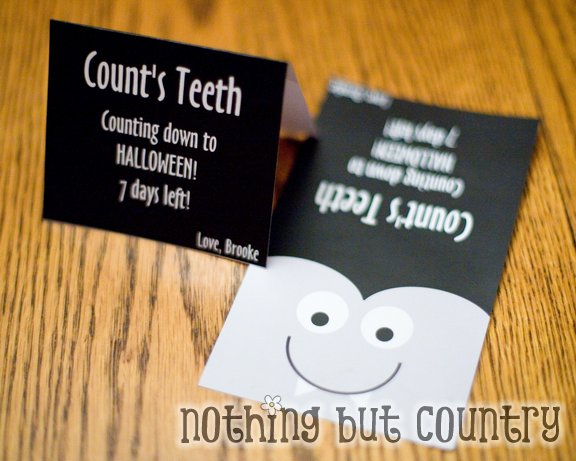 Here is what the quick tag I created in Photo Shop looks like 🙂 Printed 3 to a page and cut out and folded over.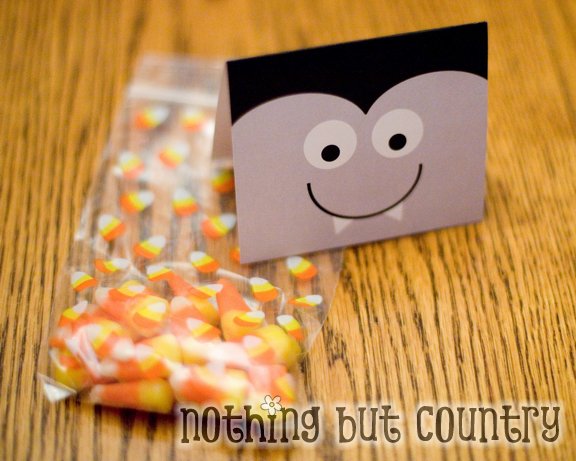 I had gotten the candy corn bags at the Dollar Tree. They are 3 1/2 inch wide bags but any cello bag around that size would work with this tag 🙂
Filled it with a handful of candy corn , added the tag and a staple and had a cute little gift for my daughter's classmates.
Love to share the printable to pass on if you would like to use it before Halloween is here in a week from today. (BOY TIME FLIES!!)

My daughter is sooo excited to take these to school.  I wish my son was not to old for this- I would be doing this for his class too. But its UNCOOL when you're in middle school 🙂
Here is the back view of the candy 🙂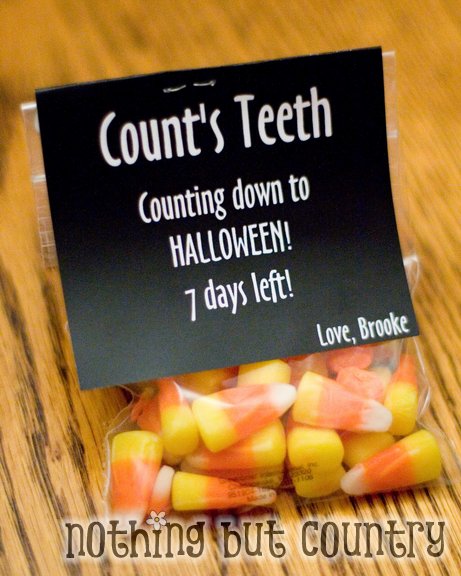 I am SO SO glad to get these candy corns out of the house 🙂  We still have 2 LARGE bags left. ACK!! 🙂
ENJOY!!!
Thanks again KatherineMarie.com for the inspiration!!