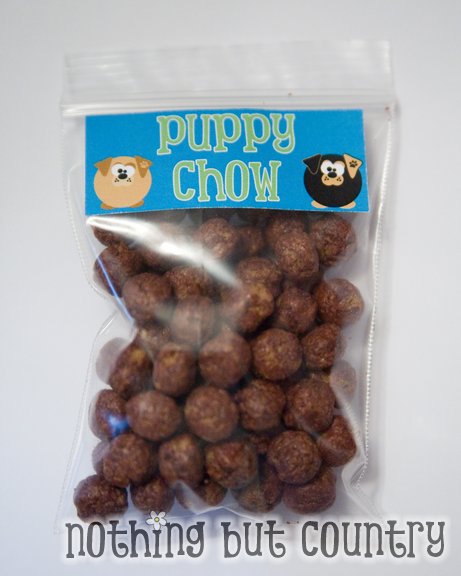 Another fun item we have made for the upcoming party – an item for our Puppy Supply Store. "Puppy Chow"
Very easy to make- photo is pretty self-explanatory.
I got the zip top baggie from Hobby Lobby. The "chow" is simply chocolate puffed cereal. Then a tag.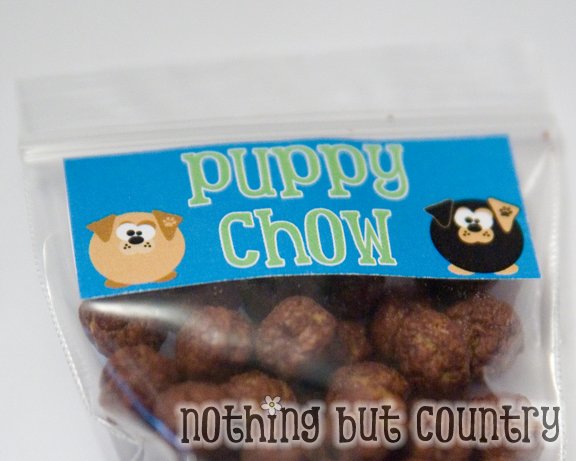 The tag was printed on a full 8 1/2 x 11 address label and cut out. Then stuck to my baggies. 🙂
My daughter giggles looking at the cereal that it really does remind her of puppy food 🙂
If you would like a copy for yourself. I have uploaded my stickers I used for you 🙂  ENJOY!!!
Can't wait to share the whole party as a whole. 🙂 WOOHOO