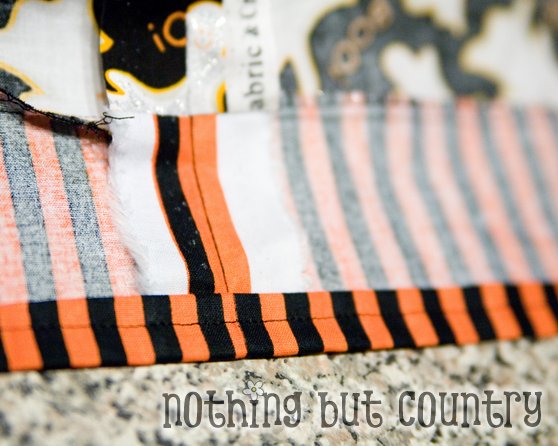 Hems!! My least favorite thing to do when sewing. Is turning under hems evenly.
A girlfriend gave me a tip on how to make them happen a little quicker and nearly pain-free. (Already started on my Halloween sewing 🙂  )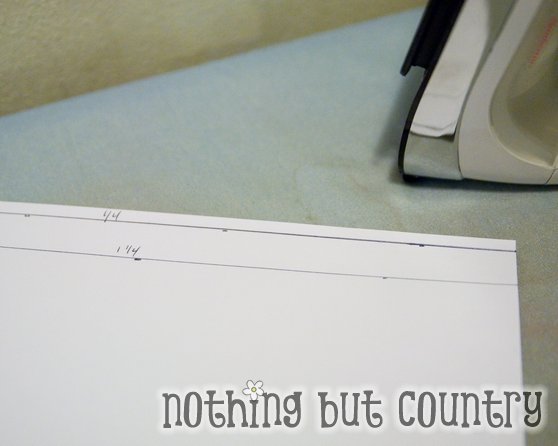 I use a piece of card stock paper and mark my hems that I need. 1 side I marked 1/4 and 1 1/4 inch. The other side I marked 1/2 inch and 1 inch.
Simply put the paper near the edge of your cut fabric. Turn the fabric over the outside edge of your cardstock so it lines up the hem or however much you need to turn your fabric over. Once lined up- iron it straight. 🙂 Now you know it's the correct size needed. A whole lot faster.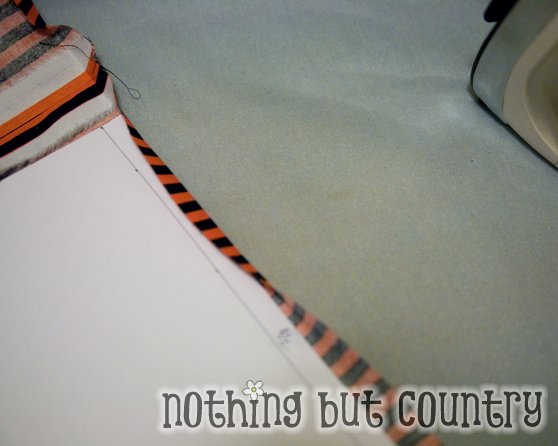 I love it!!! I was able to turn under hems so quickly and evenly. WHEW!! What a great tip and I have loved it ever since and thought I would pass this on to my readers just in case you didn't know.
If you have any other great tips for this chore to make it easier I would love it if you share with me.
I know using this cardstock shaved off ALOT of time and headache for me just on this one project 🙂