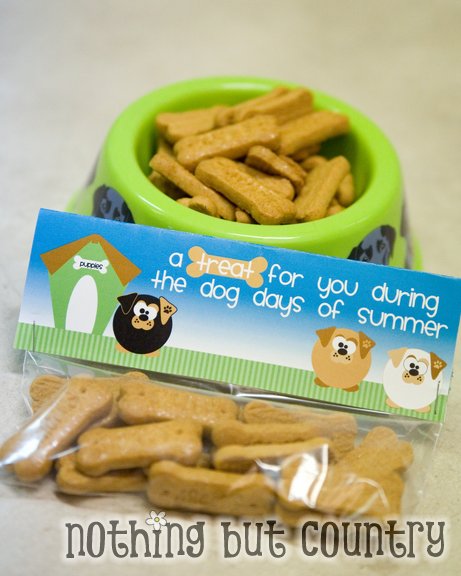 It's hot outside- the end of summer is approaching. Seems the last few weeks are dragging.
Wanted to make some cute treats to give out to friends that eventually these HOT days in Florida will soon end. August is one of the hottest months of the year.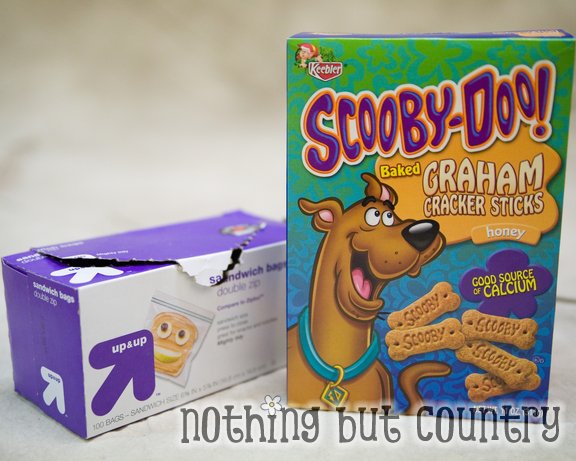 Cute dog Graham cracker cookies I found at my local Publix.  And a box of zip top sandwich bags.
Print off the sheet of tags on paper or cardstock. Simply cut out each tag and fold in half horizontally.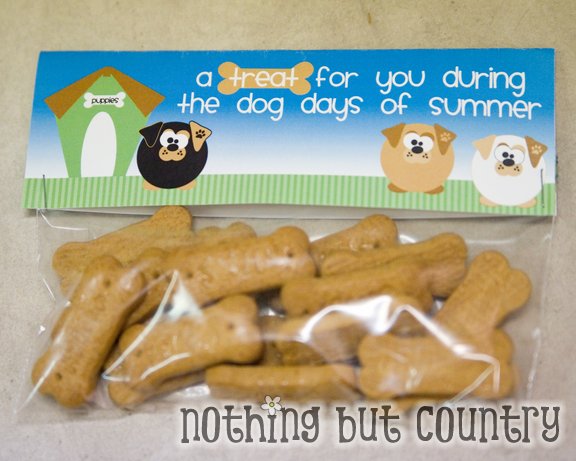 Add your treats into a zip top bag, zip close, and roll down the baggy and staple inside of your tag. Now you have an adorable treat 🙂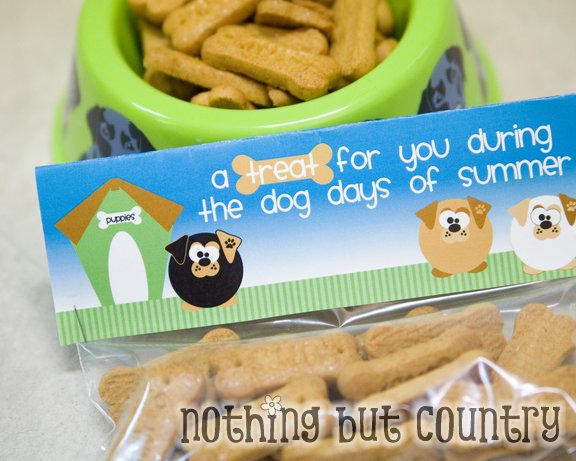 Love the printable. Wanted to use the Chubbie Puppies I created for my daughters upcoming birthday party to share in a tag with my readers.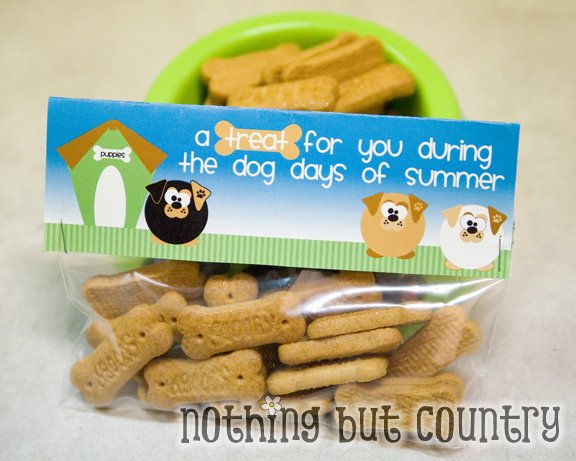 Would love it if you would "Connect to Us" on Google Friend Connect the top of the page in the right column if you enjoyed this post/freebie download 🙂 Thanks.