Welcome to our 11th partttttaaaayyyyyyy week. 🙂
Add your links to the bottom of this post- but before you do check out our 5 featured projects from last week
Flamingo Cake Pops – Lady Behind the Curtain
Check out those flamingos LOL They crack me up in a good way!!! That is what you call thinking outside of the box from the standard cake pops. LOVE IT!!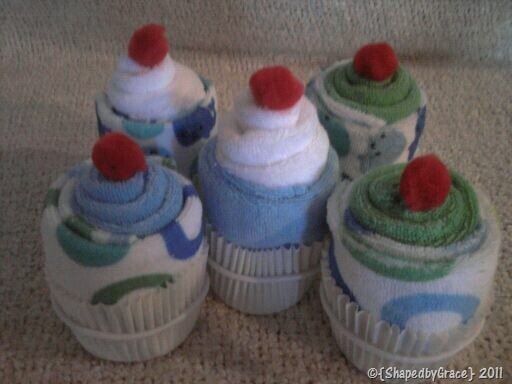 Washcloth Cupcakes – Shaped by Grace
These would make great baby shower gifts or gifts for teachers with some comfy socks in it!!! On my to do list!!
Sand Crabs – The Seven Year Cottage
OK…..now this is absolutely A-DOR-ABLE!!!! What a perfect topper for a beach/summer party on your cupcakes!! I LOVE THE CRABS!!
Hello little monkey baby shower-  Pressed down, shaken together
How sweet are these monkeys for a baby shower. My girlfriend had a monkey baby shower and how I wish I saw these before. But totally loving them!!
Chocolate dipped Peanut butter marshmallow Oreo pops – Dip it in chocolate
HELLOOO!!!  YUM!!!! Peanut butter, Oreos, chocolate and marshmallows?? YES PLEASE!!
If you were featured here and would like our you've been featured at Nothing But Country button- you can find it in the right column of the page.
I love all the ideas that are out there. Everyone is so creative. I would like to feature some Creative Creations every Tuesday to help inspire everyone and myself.
Link up your party. We will leave this party open till Saturday night. Then next Tuesday we will feature some of our favorite creations on the blog with another link party.
Directions:
Link up to your specific post, not to your whole blog. (You need to click on the title of your post and it will open its own page, copy that link for your link up)
Link up to your crafts, recipes, DIY projects etc. (Please no etsy shops or giveaways please)
Please don't link up repeat projects.
Grab our button in the right column of this page – you can post it on your actual post, on the side bar- anywhere as long as it is on your site. Not required- but appreciated.
Try to visit a few people from the linky party. It's the nice thing to do. And leave comments whenever possible. Share some blog love.
Lets get this party started!