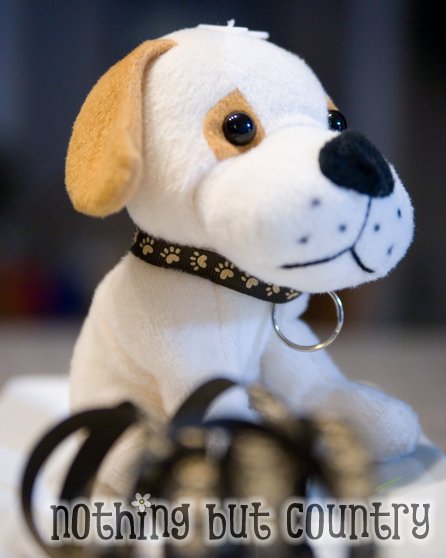 Mentioned in previous posts – I am working on projects to get ready for my Daughters birthday. Having a puppy party. Colors are Lime, Turquoise, and Brown.
Since the kidlets will be "adopting" a puppy at the party, and then going to various stations getting things they need for their puppies. One of the items will be a dog collar.  I sewed (well sewed is a mild term here) a few collars.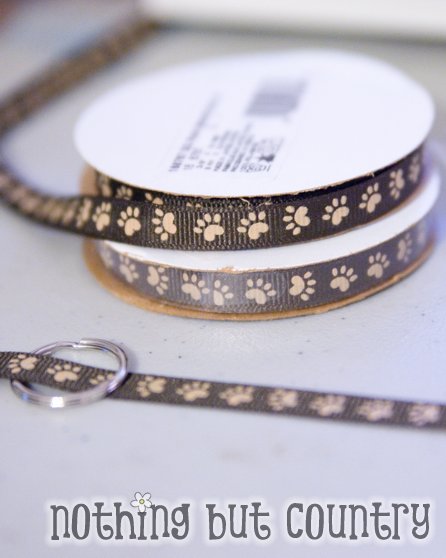 I found this really cute ribbon at JoAnn's Crafts.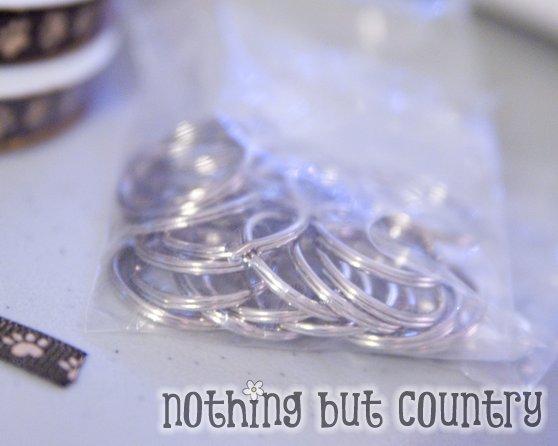 Jump rings you can also get at JoAnn's. (However I had gotten mine at Hobby Lobby).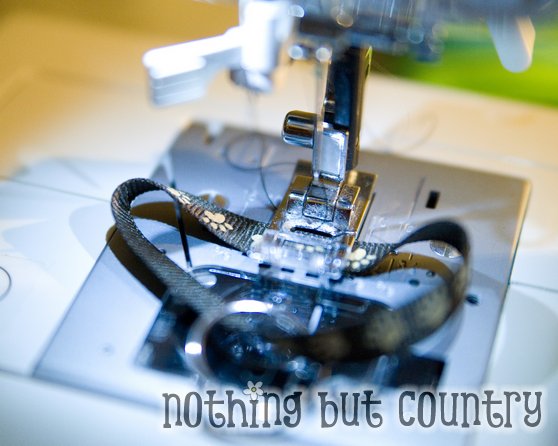 I simply cut an 8″ piece of ribbon, slid on a jump ring and overlapped it on the 2 ends and sewed back and forth, back and forth a few times. Trimmed the excess, and used a lighter and burned the ends of the ribbon to avoid fraying.
THAT"S IT!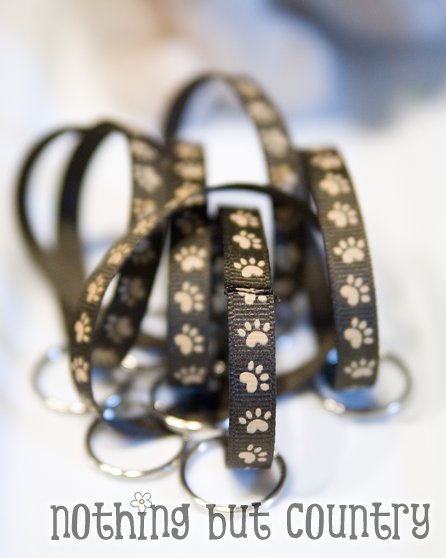 Because they are so thin. I didn't want to try to kill myself adding a snap or velcro. I could have done that if I REALLY wanted to. But trying to keep the cost as minimal as possible. This does the trick perfectly.
You just have slip this over the puppies head and ready to add a name tag.
Still working on what the tags will look like for the collar.  Any ideas?