I am a major procrastinator if you didn't know. I needed to come up with a project for tomorrow when I go visit some gals from my church for visiting teaching. This month theme is also on Temple and I wanted to give them something pretty to have in their homes.
Also Primary is learning to sing the song "I love to see the temple." So this just seemed to fit perfectly.
I started with one of these square glass blocks from my local home improvement store.  I have a few of these left over from last Christmas when I was making gifts.  PERFECT!!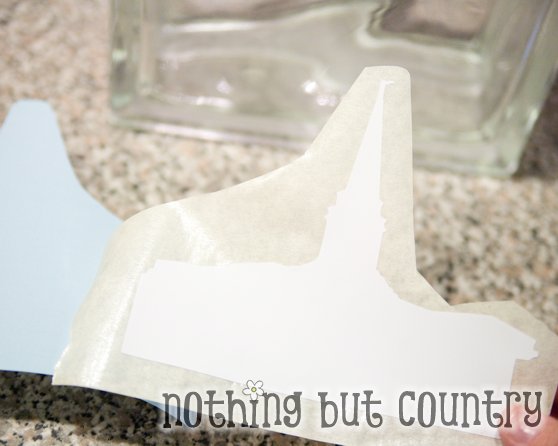 Oh my Silhouette SD machine I cut out a silhouette of the Orlando Temple. Using white vinyl.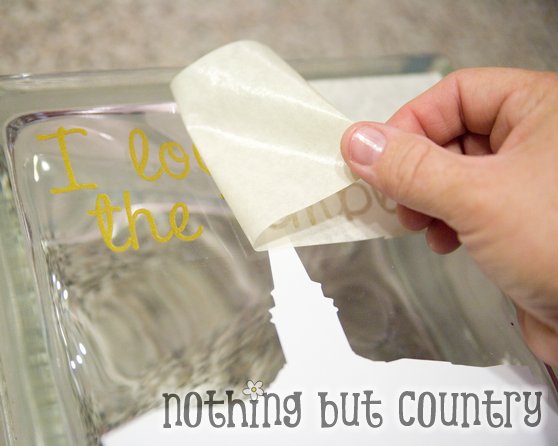 Using gold vinyl – I cut out the words "I love to see the temple."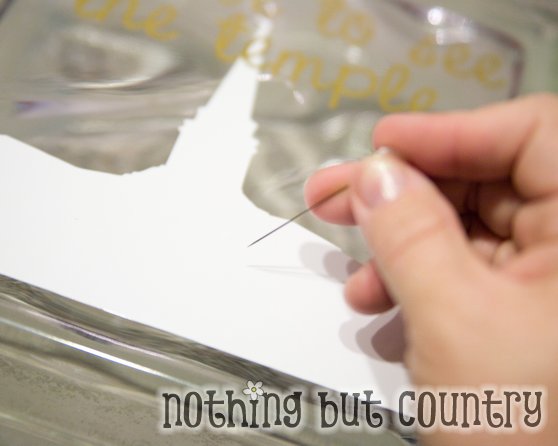 I had a few tiny air bubbles in my Temple cut out. I used a fine needle and put a little hole in the bubble. Pressing it down the air escapes and you don't really see the hole at all any more.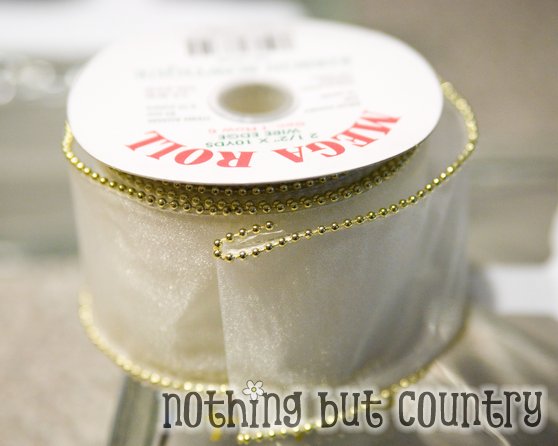 I found some left over clearance Christmas wired ribbon – 2 1/2 inches. I never knew what I would use it on but I knew it was such a pretty wire ribbon I had to have it (not to mention it was 75% off after Christmas and would one day need it) YIPPEEEE.  Just the colors I needed too!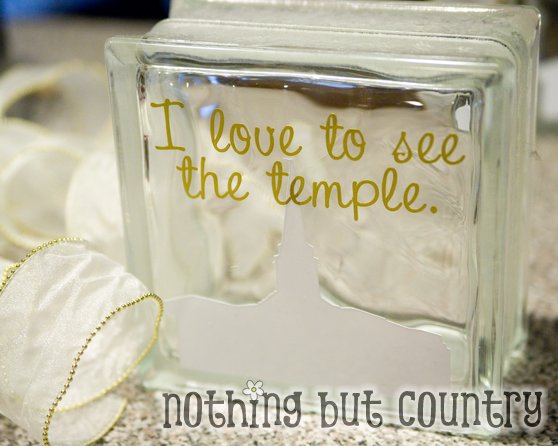 Using the pretty ribbon, I tied it around the entire outside and made a bow.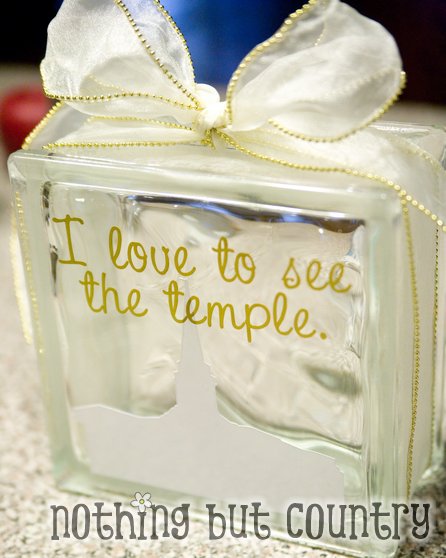 Very excited how it turned out. I had to make myself one too!! 🙂
Can't wait to give them away.