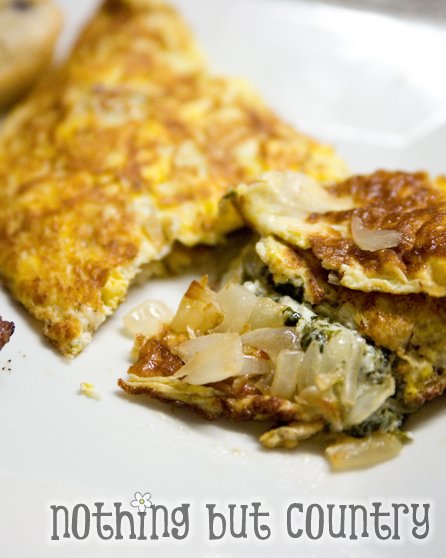 We enjoy using goat cheese in many of our recipes. If you search for goat cheese on our blog you will see that we use the same spinach/goat cheese mix in many different ways.  Its delicious and it usually makes quite a bit. So we get creative.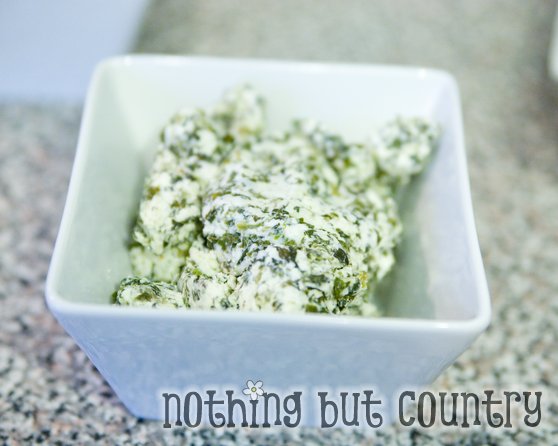 Start off with our spinach and goat cheese mix (recipe at the end)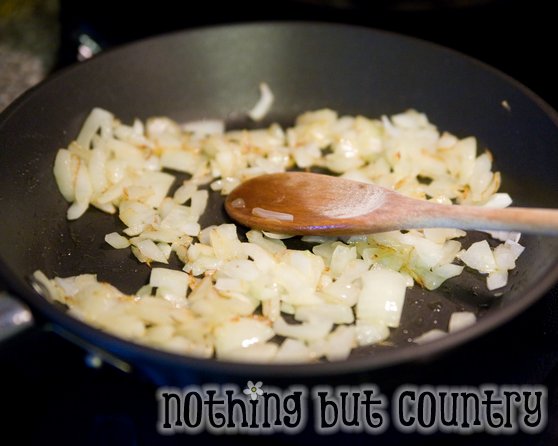 We love onions in our family so we sautéed a medium onion with olive oil till almost translucent.
For 1 omelet I mix 2 eggs and 1 tablespoon of milk and salt and pepper to taste.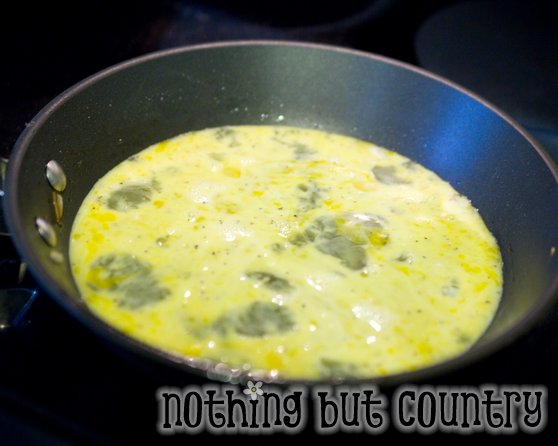 In a sprayed/greased skillet pour in your omelet mixture into your skillet. Medium to medium high.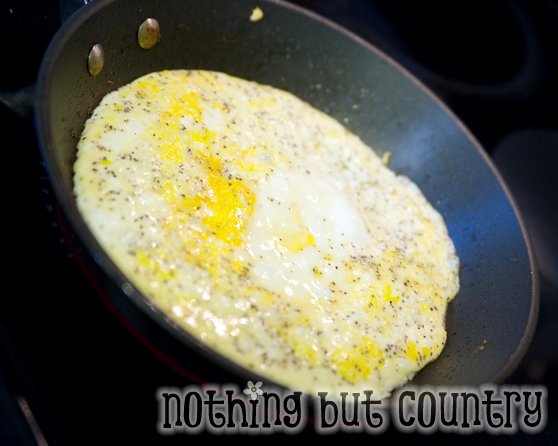 As the omelet cooks it will thicken up and the sides will pull away from the edge.
Flip your omelet over and add a heaping spoonful of onions.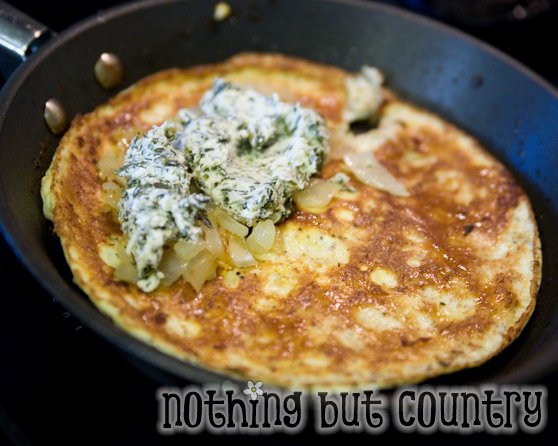 Then add goat cheese mixture with your onions.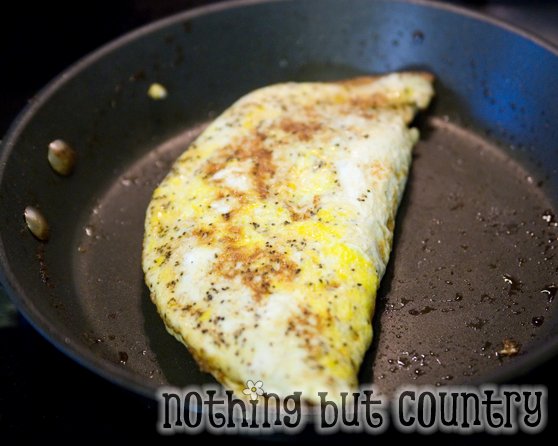 You omelet will cook rather quickly at this point so you can fold it in half. You can cook on both sides if needed.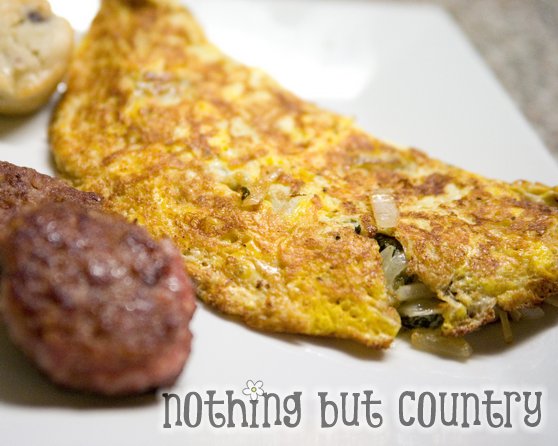 The goat cheese will melt and become really creamy inside of your omelet. It makes a great breakfast however we ate this for dinner one evening. YUM!!
Goat cheese & Spinach Omelet
Goat cheese Mixture:
4 oz Cream Cheese
8 oz Goat Cheese
1 Pkg Chopped Spinach (frozen) 10 oz
1/2 c. 4 cheese blend (We purchase from Sam's club- You can sub for any cheese you want)
Drain Spinach of any water by squeezing it tightly and in a strainer.
Mix Spinach, Cr. Cheese, Goat Cheese & 4 Cheese blend.
Salt & Pepper to taste
Mix well
Onions:
1 medium onion
olive oil
Chop up your onion and saute in your skillet with olive oil till onions are translucent in color.
Remove from your skillet and place in a bowl to add later to your omelets.
Omelet: (makes 1)
2 eggs
1 tbsp milk
salt & pepper to taste
Heat skillet and spray/grease well
In separate bowl, mix/whisk your eggs, milk and salt pepper
Pour into your skillet and cook till the omelet pulls away from the side.
Flip over, add your onions and goat cheese mix.
Fold in 1/2 and cook on both sides till done.